Have yourself a bumper viewing of mountain bike videos – not just two minute shredits, but some longer stuff too. Plus, all of them have a UK connection. Should keep you occupied for a while. You didn't really have any work to do anyway, did you??
Carry On Heckling: Steve Peat's Battle of the Wheel Sizes
Watch mountain bike legend Steve Peat take two (almost) identical Hecklers out for a day of timed hot-laps in Wharncliffe Woods. Peaty vs Peaty, MX vs 29". Which is faster? Let's find out! Also, just because Steve has retired from racing it doesn't mean he's slowed down.
Gravity School Racing by SR Suntour 2023 Race Team
For 2023 Jack Reading's race program heads into its 9th season, and once again partners with SR Suntour for suspension and pit support. With an exciting four-rider lineup, a new frame sponsor, and big ambitions, the team is ready to press send this season.
Jack is again joined by Dan Slack who goes into his fourth season with the team as the second elite rider. Dan who is 21, is now fully recovered from the broken elbow which he sustained at Fort William while racing the national event in 2022, and is ready for the race season. Loving his new Santa Cruz V10, Dan has a renewed enthusiasm for racing and can't wait to chase those top 10 World Cup results that he knows he is capable of, after his 10th-place finish at the Maribor World Cup in 2021.
The team's two new riders are both members of Jack's "Gravity School" coaching program and has shown great pace and progress in 2022, now joining the main race team. Ready to fly the team flag in the junior category is Owen Rick. Owen is a second-year junior rider in 2023, and had some fantastic results in 2022 including national podiums, which was his first season on a downhill bike. Owen will be racing all of the World Cup rounds in 2023, and we hope to see him finishing in the top 10, and working towards podium finishes as the season progresses. The final rider is Rueben Taylor who is 19 and will take on his first season in elite. Rueben only started riding downhill in 2021 and after two seasons racing and being coached routinely by the Gravity School, he finished his junior season with some fantastic results and pace. He plans to race national events in Europe, and gain some World Cup experience in his first elite season. Rueben is also the team's new fitness coach, as he develops his portfolio as a personal trainer specialising in training for downhill mountain biking.
Jack heads in to his 14th season racing world cups, and is as excited as ever to get between the tape, especially switching to the Santa Cruz V10, a frame he has always wanted to race on. The team will also race enduro on the Santa Cruz Megatower, using the new SR Suntour Durolux 38 fork, and can't wait to compete at the Megavalanche again. The team has an awesome support package from its sponsors who are: SR Suntour, ONeal, Schwalbe Tyres, Halo Wheels, Gusset Components, Kingud Products, Trail Tools, Works Components, Stif Mountain Bikes/Santa Cruz, TY Bike products and Freelap.
Cosmic
20+ minutes of shredding from the 2022 Enduro World Series in this otherworldly short film. Featuring the world's best enduro racers, including Jack Moir, Sam Hill, Richie Rude, Isabeau Courdurier, Morgane Charre, Bex Baraona, and many more.
Leo 'Lando Steezy' Smith to Nukeproof
It's difficult not to get stoked on bikes when talking to Leo, his enthusiasm for his riding is infectious. Nukeproof are proud to welcome Leo Smith to the team. After a few months of riding his Solum and Giga Leo is stoked on his new set up:
"Nukeproof have got everything pattered to the absolute T! The attention to detail and technology that goes into the products are second to none and every bike I've rode had been incredible!"
Whilst many will know Leo from his insane street/ park edits, you'll be as likely to find him in Macc Woods or Farmer Johns as you would in one of Manchester's skate parks. If he's on two wheels, he's got a smile on his face. A mountain bike coach, photographer, insane rider, creative mind or just the loudest man in the room; Leo Smith AKA Lando Steezy has it all.
A huge shout out goes to Dirt Factory, Stockport that have really supported Leo. Whilst you can't build a mountain in a city, Dan Makin and team have brought an amazing MTB taster menu to the city. This facility has been key to giving Leo a home to ride whilst at college in Manchester.
Elliot Heap At Glentress
The UK is fortunate to have a numerous purpose-built centre, dedicated to mountain bikers. Usually situated in the heart of stunning woodlands these centres allow you to hone your skills, push your limits and have an awesome time with your bike. There is the perfect place to start, often they are geared up with bike hire, changing facilities and coaching or guides to help you.
Situated only 1 hour from Edinburgh in the heart of the Tweed Valley is Glentress forest. The forest is home to Scotland's flagship trail centre, part of the 7stanes project. Over 300,000 riders a year make the pilgrimage to Glentress and are welcomed with a warm brew from the onsite café before you take on one of the five purpose-built trails. These trails are all graded from beginners to experts (green to black). It's the perfect venue for progression and to experience mountain biking.
Nukeproof riders have enjoyed these trails for many years. The Tweed Valley's wide variety of riding has even attracted Nukeproof-SRAM factory race manager Nigel Page and rapid Wigan'er; Elliott Heap to make the move. For Elliott this was motivated to have world class trails on his doorstep. It's a perfect location for an aspiring racer; From racking up miles on his gravel bike, playing on the trails on his Reactor all the way through to testing his Mega on stages used at the previous year's Enduro World Series, the valley has it all.
Elliott has mixed his time on both the Reactor's wheel options. Having won a silver medal at the UCI 4x World Championship in Val Di Sol on the Reactor 275, he's a big fan. In preparation for the season ahead he's built up his Reactor 290c to roam his new neighbourhood. The Reactor 290c is a perfect choice for taking on the variety of the valley. Short but effective travel, playful set up and responsive when hitting punchy climbs. To show off his new Reactor, we sent Elliott in the butty van to meet up with Caldwell Visuals for a day at the awesome Glentress trail centre (plus some other local areas).
---
Let's keep in touch
By ticking the box below we can send you our weekly story digests featuring editorials from the Singletrack team, latest membership deals and offers. We promise it will be a worthwhile deposit in your inbox, and if it isn't a quick click will unsubscribe you. You have nothing to lose.
By entering your email address in the box below we can send you our weekly story digests featuring editorials from the Singletrack team, latest membership deals and offers. We promise it will be a worthwhile deposit in your inbox, and if it isn't a quick click will unsubscribe you. You have nothing to lose.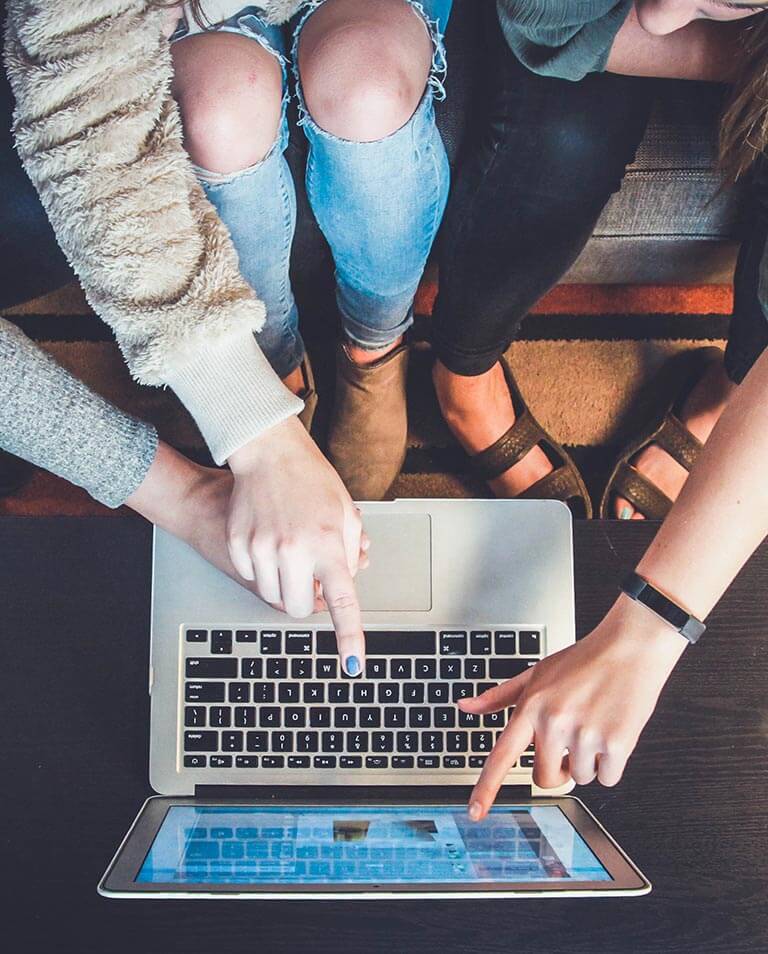 Oh boy! Have we got news for you!
Newsletter Subscription
Orange Factory Racing Team Camp
Back for its 3rd year, Orange Factory Racing launched with a bang in classic-British conditions at Cwmcarn, South Wales.
New riders Christo Gallagher and Becky Cook joined self-proclaimed OG Tom Wilson for three days of bike setup, good times and team bonding all set against the backdrop of South Wales' classic trails.
The Team Camp kicked off with the big handover of the team's Factory Racing Edition Switch 7's, decked out in the team's sponsored components.
The bikes are brand new to Becky and Christo, so with Tom's experience, the crew moved straight into shake-downs and suspension setup with the Cwmcarn Downhill track providing a perfect test lab.
With setups dialled in, it was on to the fun job of stacking clips, getting to know each other and seeing just how hard the new bikes can go.
The team spent the rest of the week lapping South Wales' finest, covering everything the fast and fun Twrch surfaced trail, to the big hits of Y Mynydd and then over to some local, techy steeps.
With the intros done, the team are working on the final preparations for Round 1 of the Enduro World Cup in Tasmania. It'll be the first race for the new-look Orange Factory Racing setup and they couldn't be more excited to get between the tape.
The '23 Orange Factory Racing Roster:
🏁 Tom Wilson
🏁 Becky Cook
🏁 Christo Gallagher
🛠 Dan Greenwood
📋 Kelvin Lawton
🕺🏻 Alex Desmond
While you're here…
---