When is a cross-country bike not a cross-country bike? When it has bigger tyres on it? Whilst that's clearly a silly question given the years of work and squillions spent on research, but after the best part of a month riding the Merida Ninety Six 8000, I couldn't help but have a nagging feeling that that's what it boiled down to. The sensible answer of course is in the revised geometry and use of more trail-esque components, but given that almost every XC bike released these days sports a 67° (or thereabouts) head angle, a dropper post and burlier forks, the 2.3 inch Maxxis Minion DHR II rubber on this model seemed to make the difference.
The Ninety Six is available in two flavours: the RC models are targeted at the classic XC/race market with 100mm forks and fast rolling tyres, whilst the non-RC 8000 model on test here has 120mm forks, more aggressive tyres and is intended for the more 'down country' or trail minded riders. All models have significantly updated geometry intended to provide improved descending capability and, depending on the model, will be at home tearing around race tracks, marathons or just as an every day XC/trail bike for those who like big days out.
Merida Ninety Six 8000 Review – The Bike
The 2021 Merida Ninety Six 8000 has undergone a radical transformation from its previous incarnation. What looked like a fairly classic European XC race bike now takes on the appearance of something that looks bang up to date, or possibly even a bit ahead of its time. The head angle has of course been slackened to the de rigeur 67° from a terrifying looking 70°, and the reach on the medium extended by 11mm, lengthening the wheelbase by 38mm, resulting in an altogether less 'gate-like' appearance.
The frame has had some major updates which contribute to the more modern aesthetic. The cockpit has undergone some fairly radical remodelling with a slimmer and more angular top tube, dropped to provide a welcome 32mm extra standover, which has been nicely integrated with the head tube in an altogether more robust looking setup. Elsewhere the down tube now features a distinct bend providing the space for an extra bottle, whilst the rear triangle has been modernised with thinner seatstays and neater, more symmetrical chainstays.
Despite all these changes, the new Ninety Six hasn't gone all the way down the path of a XC bike pretending to be trail – or vice versa – like many of its competitors. It still has 100m of rear travel provided by the excellent Rockshox SIDLuxe Ultimate shock, and whilst it has the 120mm SID Ultimate forks, the 20° negative rise 60mm slammed stem provides an aggressive, racy cockpit in conjunction with the flat 740mm bars. It also comes with a distinctly XC double remote lockout via Rockshox's twistloc grip which is a welcome feature if you intend to race on this bike.
The rest of the Merida Ninety Six 8000 is fairly standard for a bike of this spec and price (£6200). Reynolds TR309 carbon wheels (29in obviously), SRAM Eagle GX, XT brakes and a Merida own brand 150mm dropper on the medium (125mm and 175mm respectively on small and large sizes), and the aforementioned Minion tyres. Special mention should probably be made of the wireport headset which has some very neat cable routing which prevents and rubbing or stretching of the cables, and the rare feature of a threaded British standard bottom bracket.
Merida Ninety Six 8000 Review – The Ride
As I've already mentioned, whilst the Ninety Six has had the kitchen sink thrown at it in terms of geometry and spec updates, Merida has done something a bit different in this space. Whilst other manufacturers such as Specialized, Intense and Cannondale have maintained a distinction between the XC/race models and their more trail oriented brethren, Merida seems to have veered more to the XC side of the spectrum. This is immediately apparent when you first ride the Ninety Six, where the low and aggressive riding position has you either salivating at the prospect of pushing this bike hard, or worrying about its descending capability.
Even with the 120mm SID Ultimates, it still feels very much like a 100mm forked bike when sitting on it, and whilst the 595mm stack height is comparable with other trail focused XC bikes, what makes the difference is the negative rise stem, which of course is slammed as close to the head tube as possible just for that extra bit of raciness. If you're a racer or of bendier disposition than myself this will appeal, but some due diligence may be required for those who prefer a more relaxed upright position.
One thing the racy riding position does encourage though is riding this bike fast. It's almost obligatory in fact, because on first impressions I have to admit that I was a little underwhelmed. Uphill it felt a bit heavy, and pedalling on the flat and descending it felt a little twitchy. I guess I was expecting more of a trail experience, and having ridden nothing but comfy trail bikes for a while I wasn't quite in the mindset for eyeballs-out, stem-chewing levels of effort.
A small – or maybe large – dose of MTFU was required, and with this in mind I made an effort to forget I was in lockdown inspired 'don't hurt yourself or do anything stupid' mode, and instead imagined myself flying round a race track or marathon course (whilst still propping up the rear naturally). Climbs were attacked until vomit was rising, normally sedate trails were ridden at speeds which had any passing dog walkers running for cover*, and the Ninety Six was thrown (sometimes literally) down steep technical descents which usually only get ridden on something much bigger.

(* Editor's Note – Before anyone gets grumpy (too late!) this is an exaggeration used for comedy effect. No actual dog walkers were scattered… The vomit bit is probably real though.)
The results I'm pleased to report were far from the initial scepticism I had after the first couple of outings. In almost all areas, this bike prefers to be ridden with a level of commitment not much less than maximum. It's not the lightest XC bike I've ridden at 11.79kg (measured) and on climbs this is evident as it doesn't quite have that rocketship feeling, but that's not to say it's not rapid, and the lockout helps on the less technical ascents. With the lockout disengaged the suspension feels a little bouncy while spinning a low gear but it tightens up nicely when the power is ramped up in bigger gears, and the responsiveness of the shock and super-slick SID forks to small bumps keeps the wheels firmly planted.
The same characteristics are experienced on flat terrain, but one aspect which does stand out is the combination of the racy low cockpit position and supple suspension. The vague drifty steering which you often experience with bikes possessing a slacker head angle is not in evidence on the Ninety Six, instead you get tight, sometimes twitchy steering which is at home on tight twisting trails. The suspension has excellent responsiveness on small bumps which smooths out the trail to maintain momentum and ramps up reassuringly on rockier terrain with the sag set at around 30%. The SID Ultimate forks I find are a little too plush in the first half of the travel and tricky to get the balance right between too bouncy or too stiff. If like me you're a heavier rider some tokens might be advisable to get the best out of them.
Where this bike really surprises is while descending, especially on steep technical terrain more at home on an enduro than your average XC or marathon race. The Ninety Six proved an excellent guinea pig for some rather new enduro-esque trails that have appeared in these parts recently (covid lockdown seems to have inspired a lot of trail construction!). It's probably something of a cliché to say this bike rides bigger than its suspension suggests, but it's true. It's also an area where the aggressive Minion DHR tyres come into their own. I'm used to riding (and cursing) low treaded race tyres on similar bikes so it's a welcome change to see something suited to looser, rockier, and loamier trails. In fact I was so impressed at the difference they made that I'll be putting some minions on my XC bike once I find some that are discounted.
Despite all this positivity, there are some aspects which detract. The most obvious of which is the twist grip lockout mechanism. I found that it was difficult to get the grip tight enough on the bars to prevent it moving when engaging the lockout. I rounded off the original tightening bolt whilst trying to get it tight enough to prevent movement, and it was only luck that I had another of the same size lying around. Given you do actually need the lockout on less technical climbs to get the best out it this needs some attention if it's not a random isolated issue. Another quibble is a UK-specific one, in that the rear lower linkage provides an excellent mud-shelf in wet conditions. Some potential buyers might also quibble at the £6200 price, but I don't think it's excessive for a bike of this spec and intended use.
3 Things I liked:
Descending capabilities beyond the spec. Nothing's off limits.
The Minion DHR II tyres. Grip, actual grip on an XC bike, whatever next?
Honourable mention for the threaded BSA bottom bracket.
3 Things I would improve:
The twist lock grip. It really shouldn't move when using it.
The mud-shelf. Probably not a bike for winter endurance racing.
A longer steerer would give riders the option of a slammed stem or not.
Overall
When testing other bikes in this category I've often found myself questioning whether these are XC bikes trying to be more trail, or trail bikes trying to be more XC. It sounds pedantic, and the answer is probably both given how much the lines are blurring, but it does provide a guide for the potential buyer. In this case the Merida Ninety Six 8000 is definitely an XC bike with trail capabilities rather than the other way round. With the 100mm rear suspension and aggressive stem it looks and rides like an XC bike, and a thoroughly modern one at that. On steeper more technical descents however It rides as well as some trail bikes. It needs a certain level of commitment and effort to get the best out of it as it's no armchair, but that's no bad thing in my book, and it might just help to discourage any laziness or lack of motivation. In short if you're the type of rider who likes putting in lots of effort and pushing limits, the Ninety Six 8000 will provide an excellent platform for doing just that.
Merida Ninety Six 800 Specification
Frame // Merida Ninety Six CF4 III
Fork // RockShox SID Ultimate 120mm
Wheels // Reynolds TR309
Tyres // Maxxis Minion DHR II 2.3
Chainset // SRAM Carbon GX Eagle
Rear Mech // SRAM GX Eagle
Shifters // SRAM GX Eagle
Cassette // SRAM XG 1299 Eagle 10-52t
Brakes // Shimano XT/Shimano XT M8810
Bars & Stem // Merida CC II Bars 740mm, 60mm stem -20° rise
Seatpost // Merida Expert TR 150mm
Saddle // Scratch M5 PAS
Size Tested // M
Sizes available // S, M, L, XL 
Colours // Matt Steel Blue (Glossy Brown decals)
Weight // 11.57kg claimed, 11.79kg with pedals
Price // £6200
---
Let's keep in touch
By ticking the box below we can send you our weekly story digests featuring editorials from the Singletrack team, latest membership deals and offers. We promise it will be a worthwhile deposit in your inbox, and if it isn't a quick click will unsubscribe you. You have nothing to lose.
By entering your email address in the box below we can send you our weekly story digests featuring editorials from the Singletrack team, latest membership deals and offers. We promise it will be a worthwhile deposit in your inbox, and if it isn't a quick click will unsubscribe you. You have nothing to lose.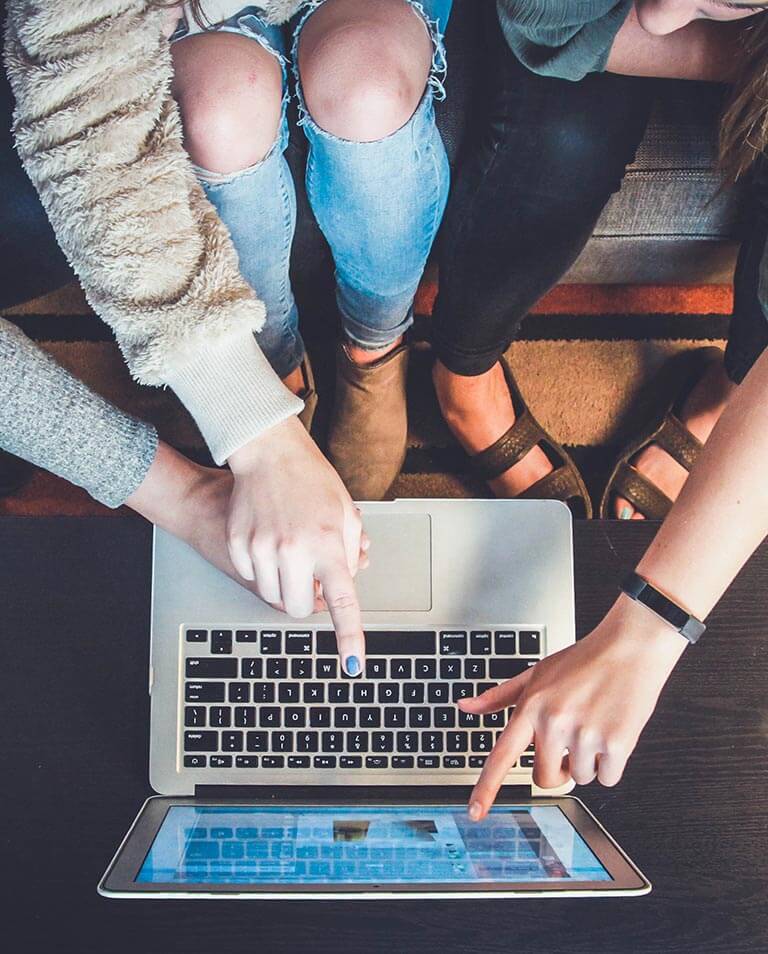 Oh boy! Have we got news for you!
Newsletter Subscription
Review Info
| | |
| --- | --- |
| Brand: | Merida |
| Product: | Ninety Six 8000 |
| From: | Merida |
| Price: | £6200 |
| Tested: | by Daz Hall for 4 weeks |
Try Singletrack From Only 99p
Membership + Magazine for only £2.99
Try Singletrack digital membership for only 99p for the first month. 
Or only £2.99 with a copy of the latest Singletrack magazine, worth £10.
---