'Ooh, well it's good for the grass' as many of our parents would be saying. It seems that summer has abandoned us again, leaving heavy wind, hail and rain showers. So, a normal June then. Normally at this time of year we would be putting the midge nets away after Fort William and checking our mud-spike collection for the likes of the Mountain Mayhem 24 hour race or grippy treads for that early start ride in the Lakes. What we seem to forget every years is that this always happens every year. After a promising (and in 2020's case awesome) spring, the UK summer comes in and slaps us with a 'Don't get complacent' dose of cold and wet. Every year! This then leaves us hoping for the arrival of a glorious Indian summer that also rarely arrives.
Not to worry though, it's light until late, and light again soon after that, it's mostly T-shirt weather when it's not raining and riding into a stiff headwind is great training, right? Besides, all of our trails here have turned into gravelly railway ballast which no tread pattern on earth can grip on. A bit of rain to stick it all back together might be good, right?
We hope you're still managing to enjoy your local loops, perhaps even finding or re-finding a few new gems and generally getting on with summertime behaviour… And in the meantime, it seems that the bike world is waking up again and our postboxes are filling up with exciting new gear, worth of the legend that is, Fresh Goods Friday!
Burgtec Ride Wide Carbon Enduro Bar
These Ride Wide Carbon Enduro bars from Burgtec are going to be making a beeline onto one of the many bikes that Andi is testing at the moment. This set is the 30mm rise version, but they are also available in a shorter 20mm rise too. Weighing just 285g the bar might be lightweight, but the 35mm bar clamp ensures they're burly too. 800mm wide, 9-degree backsweep and 5 degrees up make them super comfortable too
Crankbrothers Sterling Hand Pump with Gauge
This small but mighty pump has a clever head that knows if you've got a Presta or Schrader valve, can pump up to 100psi and comes with a frame mount. There's even a rubber bung to keep the trail out of the head of the pump.
Evoc FR Trail Women 20litre Backpack
An integrated back protector, separate tool compartment, bladder space up to 3litres and a design to suit a female anatomy. It has a whole load of pockets and pouches, and just so you know it's a women's specific pack there's a pink zip pull and some pink stars…
Únic Essential Line Clothing
More handmade, custom riding kit from Andorran clothing maker Únic. The Essential line of kit from Únic is aimed at riders wanting to spend less but still get quality kit with custom features. Essential shorts get two zip pockets, an adjustable waist, and silicone waist strips to prevent slipping. Jerseys are available in long or short sleeves, and are made of a lightweight, breathable material. Riders can choose from five different templates, pick their colours and have their name added to the back too.
NukeProof Blackline SP20 Gloves
Looking for durable summer gloves with bananas on them? Then look no further! The Nukeproof Blackline SP20 gloves are aimed at all riding styles, and aim to keep your paws protected and cool. A perforated Clarino palm is used for comfort while silicone printed detailing on the forefinger aids grip. A neat sewn on tab with that iconic Nukeproof logo makes the SP20 easy to slide on, and you won't need to remove them when on the 'GRAM because they are touchscreen friendly. The gloves come in sizes small all the way to XXL and there are two designs to pick from.
---
Let's keep in touch
By ticking the box below we can send you our weekly story digests featuring editorials from the Singletrack team, latest membership deals and offers. We promise it will be a worthwhile deposit in your inbox, and if it isn't a quick click will unsubscribe you. You have nothing to lose.
By entering your email address in the box below we can send you our weekly story digests featuring editorials from the Singletrack team, latest membership deals and offers. We promise it will be a worthwhile deposit in your inbox, and if it isn't a quick click will unsubscribe you. You have nothing to lose.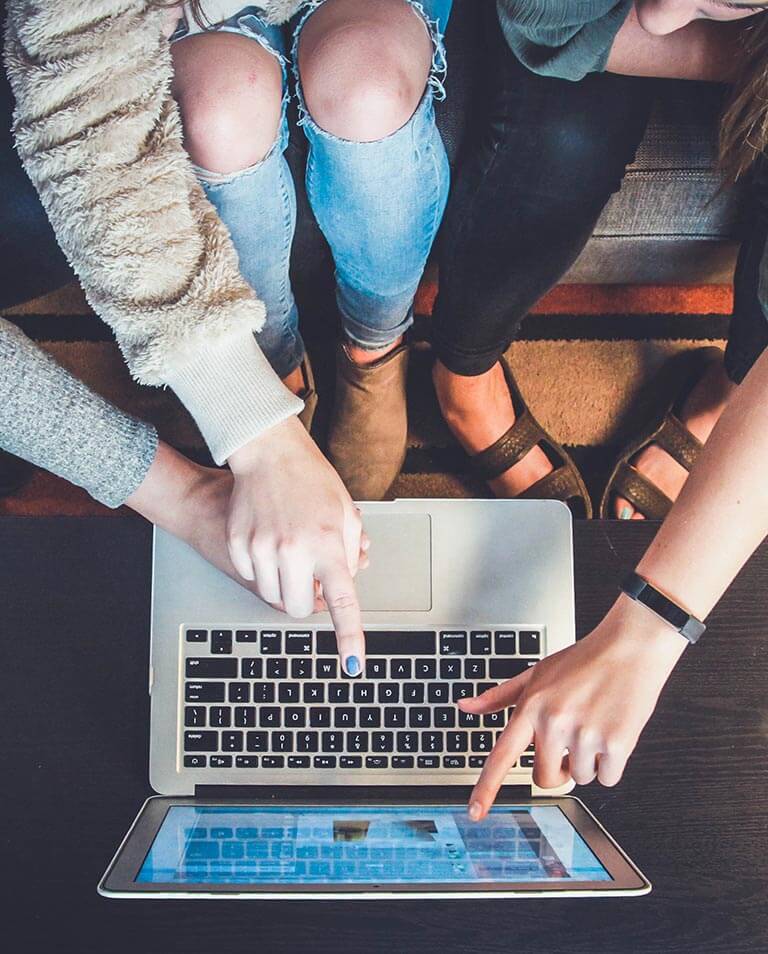 Oh boy! Have we got news for you!
Newsletter Subscription
Hutchinson Touareg Tyres
Design with versatility in mind, these are fast rolling lightly knobbly tyres in a 650×47 size. The sidewalls are dark brown, for added fashion points. A tougher rubber compound down the centre tread offers durability and rolling speed, while the edge tread is softer rubber for traction off road. You should find that these allow you to keep up a decent pace on tarmac, but still provide grip and comfort off road. Are they a very modern evolution of old school MTB tyres, or new fangled aggro-gravel rubber?
Clif Bloks Energy Chews
Available in Strawberry, Black Cherry, Mountain Berry, Tropical Punch, Margarita and Ginger Ale, Amanda has made good flavour choices. Cocktails on the hill! As someone with insulin sensitivity it can be hard to find a trail snack as many gels are too much of a hit and there's only one kind of Haribo that's vegan. These small blocks are great for controlling sugar intake with 3 Bloks equalling one gel pouch.
Fox DHX2 coil shock
Updated for 2021 with a new chassis, damper, high-flow main piston and graphics, the DHX2 coil shock has added a spring to Andi's step. Fox has gone to great lengths to add some really useful features to the DHX2 including indents on the spring collar to prevent loosening under light pre-load, and 8-click high-speed rebound and high-speed compressing adjustment that matches the adjustments on 2021 Grip2 forks. This model is the 2 position model for quickly firming up the rear end with a flick of a switch great for climbing up for another run.
Troy Lee Designs Stage Kneepads
The Stage knee guard features D30 protection that's soft and flexible while riding but firms upon impact to spread shock. The articulated design is optimised for pedalling and the breathable, fast-drying materials keep you comfy on those warm days (whenever they might come back) The knee guard is elasticated and slips on, with silicone to prevent slipping. I would normally run a medium, but I've gone for the XS/S option and find them very comfortable and they remain in place even on long rides.
Bjorn Bikes/ODI Recycled Lock-On Grips
Grip giants ODI has teamed up with eco-pioneering bike company Bjorn Bikes to make grips from recycled rubber in ODI's USA factory. 100% TPE or 'thermoplastic elastomer' is often used in grips, so these are grips made from old grips and other squishy things. The Bjorn grips are offset for more comfort where you need it and feature a single-collar lock-on, with a solid rubber end for impact resistance. There are finger grips and a special 'thumb saddle' for grip comfort on long rides. The colour is a solid black with 'Sustainably Driven, Performance Focused' moulded in, along with the Bjorn logo.
And with that nod to Mother Earth, it's time to welcome in Friday and the weekend. What will you be getting up to? A bit of distant socialising? Or keeping on the solo ride over the hills? We wish you the best of everything and hope that, whether it's a cold can on top of the hill, or a bit of burnt barbecue, that it hits the spot.
---