In the modern MTB world of bike parks and 160mm full sussers it's easy to forget that there are many other ways to ride and race mountain bikes, some of which involve actually pedalling uphill. This year on Singletrack we're going to balance things out a bit and keep up-to-date with the skinny legged and tyre'd endurance and XC race scenes in our new monthly bulletin. And if last year's international and domestic races were anything to go by, there's going to be an awful lot to talk about. 
UCI team roster and sponsor announcements are starting to come thick and fast but for our first edition we're staying closer to home and taking a look at the year ahead on the domestic scene.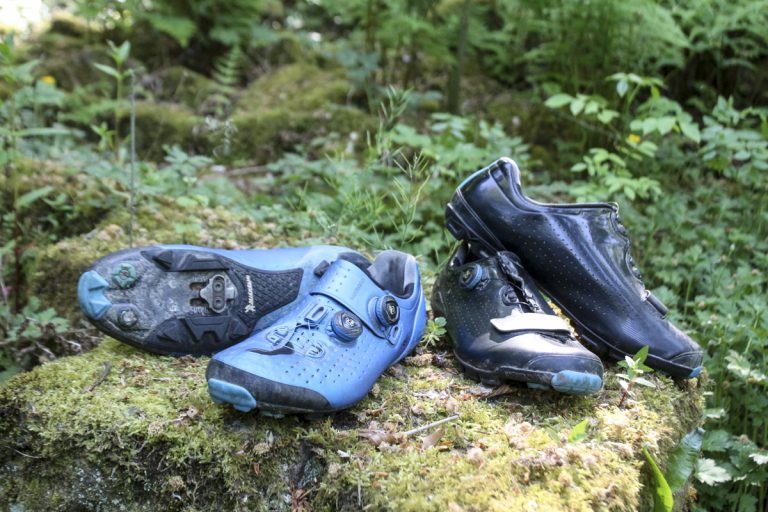 ---
Just Keep Pedalling
What we hope won't be a metaphor for the report itself we start with the long and arduous. Not even a full month into 2019 and the first big race of the 24 hour race calendar is already done and dusted – or actually skidded and iced – as the infamous Strathpuffer took place last weekend. And it was even colder up in the north of Scotland than usual.
Ice, Ice, Baby
"The 2019 Strathpuffer 24 will be remembered by many as the toughest edition of this legendary winter MTB endurance event. Following weeks of mild and decidedly un-wintry conditions in Scotland, temperatures plummeted in the days running up to the event, transforming the wet and muddy gruelling 13km course into an ice rink with slips and slides a-plenty.
"The freezing temperatures made the 14th edition of the event trickier than ever, demanding 100% concentration from the 1,000 riders who took part. On-site medics were kept busy throughout dealing with minor injuries as riders struggled to stay upright on black ice and glassy rock slabs. [There were anything from 5 to 14 broken collarbones depending on who you ask – Ed]
"Conditions were attritional and intimidating but those who kept going were rewarded with a still night, spectacular moon and starry sky. 17 hours of darkness and many ice spike tyres later, dawn broke in the Highlands but the challenge was not yet over as light rain fell onto an already lethal surface." 
Proving the value of local knowledge, Marty Ross who lives yards from the course in Contin, took the male solo win whilst over in the women's solo field race Sally Evamy topped the podium. A special mention should go to another local legend Keith Forsyth who was riding in the memory of his son Ben who died from a heart condition last year. Despite only deciding to enter a couple of weeks before the race and an accompanying chest infection, Keith was only narrowly pipped into second by Marty. (If you're interested in supporting Keith's fundraising for cardiac screening in the young head over to his fund raising page).
Our man Jason Miles was there as usual, this time competing in the mixed pairs with training partner Sofia Christiansen. If the black ice wasn't enough of a challenge, Jason managed to add throwing up into the mix too. Despite his efforts to put himself out the race he and Sofia still managed to top the podium, certainly an interesting way to start the year.
For all of the rest of the Puffer results, head over here.
---
Round The Clock
If all this talk of 24 hour racing has whetted your appetite for more then you'll be pleased to know that it's not long to go until the next race of the year with the Kielder Chiller in Northumberland on 9th and 10th Feb.  Entries for solos, pairs and quads are open until 4th Feb.
For those who would prefer a bit more time to train, then the rest of the UK 24 hour race calendar for 2019 goes like this:
---
Life's A Marathon
There's been big news on the marathon racing front already this year as after two World and European Championship silver medallist and six UK marathon champion Sally Bigham has announced her retirement to concentrate on her son Max and coaching others. If you missed it, you can read our recent interview with Sally over here.
For those who are eager to have a crack at the 2019 UK Marathon Championship and step into Sally's (or male winner Nick Corlett's) carbon-soled shoes, details have just been released by British Cycling.  For the third year in a row the race will be held on the Isle of Man using a 100km single loop course.
The 2019 event starts at 6:30am (you snooze, you lose!) from the iconic TT grandstand in the centre of the island's capital, Douglas, before heading north up the eastern side of the island. The route then traverses the island via a number of challenging climbs and fast technical descents, before arriving back into Douglas from the south.
In addition to the Championships, the event will also be hosting the 2019 Manx Mountain Bike Marathon Championships over a 100-mile route, and the Manx 50 which takes in the final 50km of the route in the central and southern areas of the island.
There are more details on the Manx 100 website and you can enter over on the British Cycling website.
More Marathoning
If you don't have the sea legs for a ferry trip then there are plenty of other marathon events on the mainland. Entries are already open for the ever popular MTB Marathon series with events in April, May, June and August in Wales and England.  The events continue to grow with 25, 50 and 75km distances for the adults, free to enter mini marathons for children and night rides too. Hope will yet again be supporting the events with their Women's rides and Academy sessions for the kids on the day before the main marathons.
The first even is at Builth Wells, Mid Wales on 13-14 April.  All other dates and entry details are available on the MTB Marathon website.
---
XC-Rated
And finally, it's the fast and furious. This year's HSBC national XC series starts off at Sherwood Pines at the end of March before heading to Hadleigh, Dalby, Allt Ddel in Aberystwyth and finally Wychwood at Thickthorn, Norfolk.  Entry is open for the whole series and individual races.
Round 1 – 23/24 March 2019 – Sherwood Pines Forest Park, Nottinghamshire
Round 2 – 13/14 April 2019 – Hadleigh Farm, Essex
Round 3 – 11/12 May 2019 – Dalby Forest, Yorkshire
Round 4 – 8/9 June 2019 – Allt Ddel, Aberystwyth
Round 5 – 29/30 June 2019 – Wychwood at Thickthorn, Norfolk
The UK XC Championship is the last national race of the season at Cannock Chase on 20/21 July.  We don't know for definite but assume Annie Last will be there to defend her title. What we definitely do know is that this year she'll be racing on an Orbea as the bike manufacture becomes a new headline sponsor of her team Team KMC Ekoi Orbea. Let's hope the bike is smoother than the team name.
If the national series feels a bit of a stretch for the mortals amongst us there are lots of more local XC races too.  Dates have been announced for the Midlands, Eastern, SW and Southern series. Go on, have a go. You even might like it…
---
As the riders start to line up for the first races of the season next month's Skinny Dipping will take more of a look at the international race scene and team news. In the meantime let us know what you'd like to see and which events we should be featuring in our monthly round-up of endurance, marathon and XC racing. Until then, it's hup, hup, hup from us.
---