Normally we have three nominees, but this year, there were so many passionate votes for different events that we had to cave in and go with four nominees for the category of 'Best event or series'.
The Finalists
Ard Rock Enduro
Malverns Classic
MTB Meetup
Tweedlove
Voting instructions are at the end of this article. Read on to learn more about the finalists.
Ard Rock Enduro

The single biggest enduro weekend of the year just keeps getting bigger. With sold-out fields for the last few years, the Ard Rock has found ways of fitting more riders on to the courses to let more people sample the great views and testing terrain, all while keeping the chilled (but raucous) atmosphere that keeps them coming back.
Malverns Classic
A new running of a classic event at a classic venue. With XC, enduro, retro racing and even downhill, it was a real mashup of disciplines and a great gamble by organiser Si Paton. But the people came and the people had a great time. With a huge range of ages and experiences present, it seemed to hit a perfect mix of racing and socialising.
MTB Meetup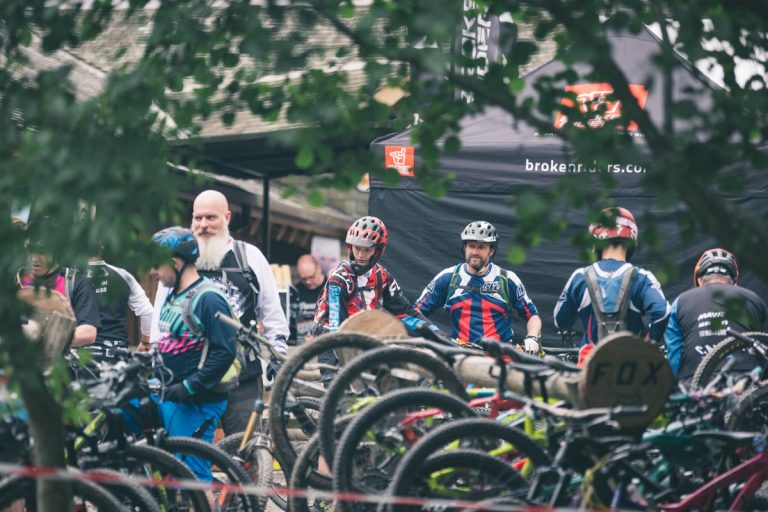 Billing itself as 'the UK's premiere social media mountain biking event', it's a free event that still manages to raise money for charity, while allowing disparate riders from across the country to meet each other face to face, ride bikes and have a good old chat over food and drinks after they do it.
Tweedlove
There's a reason why so many top riders choose to live in the Tweed Valley, and Tweedlove is when the rest of us get to be jealous about the incredible trails and riding scene they have on the doorstep. With a huge event village, film nights, cross racing, gravel riding, demo bikes and guided rides, it's way more than the flagship enduro event at its heart.
How to vote
The voting page opens at midnight Saturday 15th September. Come back after then to..
---
Singletrack Full Membership
Join us
If you like what we do - if you like our independence then the best way to support us is by joining us. Every penny of your membership goes back into Singletrack to pay the bills and the wages of the people who work here. No shareholders to pay, just the people who create the content you love to read and watch.
---