So, had this......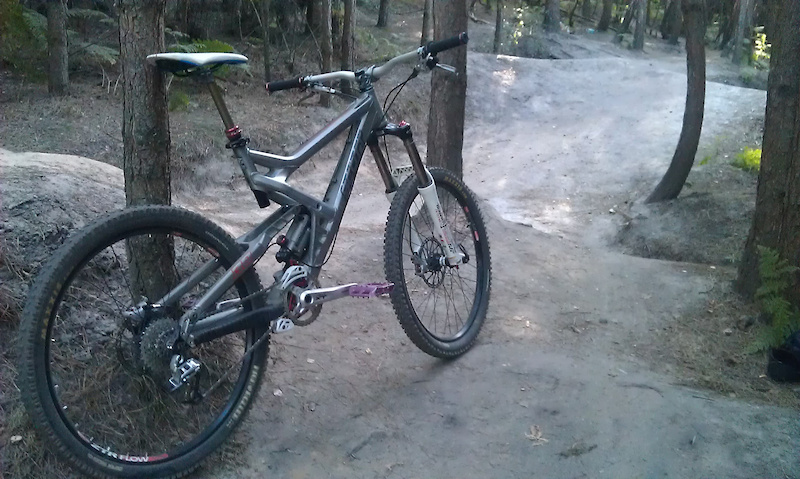 After this had been taken i popped on some different pedals and some new XT brakes.
It did the Mega twice (in various guises) and was ridden everywhere. It was great.
However, i like new stuff so.........bought a stock one of these brand new in March.......
and then made this........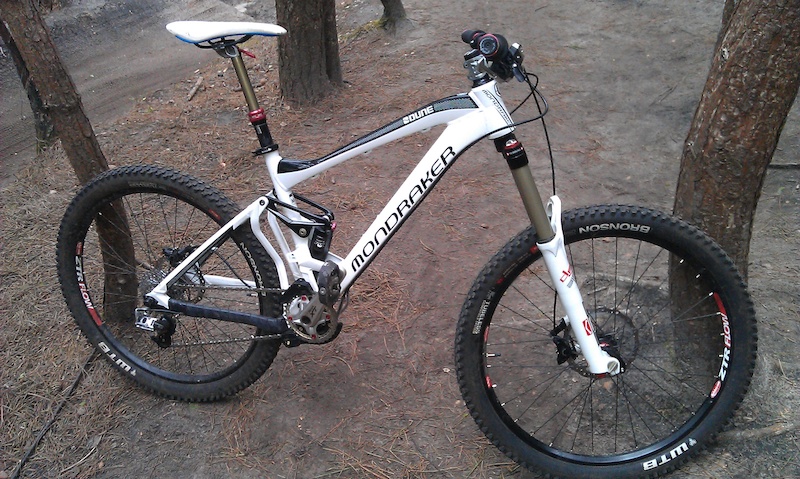 I sold the Scott, made up with unridden Dune componants, to a friend. Sad to see it go but i'm liking the new bike lots!
I miss the 3 option rear shock on the Scott though. This might be because i'm having issues with the rear float. Had to put a large volume reducer in to stop it bottoming so easily and i run the rebound at its fastest setting and still think its too slow (trying to get a warrenty check at the moment).
2011 Mondraker dune. Medium.
Bos Deville 160 trc. Straight steered with reducer crown race. Maybe an angleset in the future.
Stans flow rims on superstar switch evos (20mm/10mm).
Wtb bronsons. 2.35. Tubless with Stans sealant.
2012 XT brakes. 180/160. Goodridge hoses.
XT cranks.
Red hope stainless BB
Renthal SR4 34t ring. Got a 36 lying about too.
E13 LG1+
Shimano m647 pedals
X9 shifter and short mech.
11 - 34t 9 speed cassette
Hope 50mm AM stem
Sunline V1 bars. 711 and 19 rise.
Diety grips.
Fizik tundra 2
KS i900 dropper post. (touches wood as he says 3 yrs, 2 megas, no services, and zero issues.)
Weight 30.6lbs. Lighter with my mag ti pedals for when I get scared!
Probably gonna swap the WTBs for some Hans Dampf prior to the Mega this year. Ran Non UST 2.35 DH Minions tubeless last year without fault but fancy saving 2 lbs!
All in all.........pretty happy!