Dan Stanton has gone BIG with the new Stanton Sherpa. It's a 29er designed to eat up the miles, but which also "has a strong essence of playful manoeuvrability and confidence inspiring descents you've come to expect and love from Stanton frames."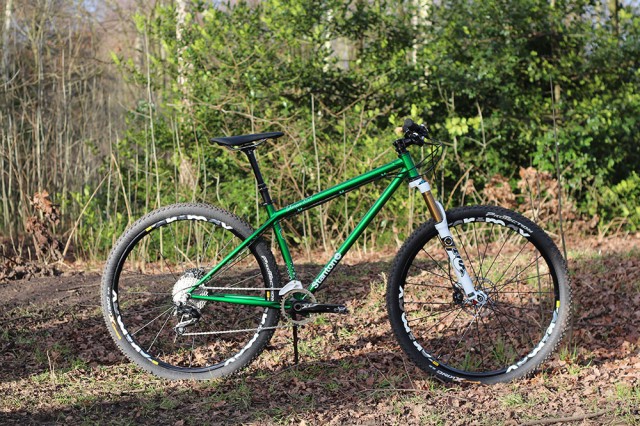 To launch this new bike, Stanton has produced a great video about what the bike can do, both up and down, shot on location on the Rangers' Path, Snowdon. It's a great video and shooting it was not without incident – as documented here.
The Sherpa is made from a selection of Reynolds tubing and designed around a 100mm fork, though will work with 80mm to 120mm if you want to go steeper or slacker. The full specs of the bike are below the video, but Stanton is taking pre-orders now for a June delivery. RRP will be £500 for the frame, including snazzy pewter headbadge.
DESCRIPTION
The Sherpa is a trail/XC specific frame utilising Reynolds 853 tubing including the new Reynolds 853 DZB Triple butted down tube. The frame also uses a Reynolds 631 44mm head tube and the seat and chainstays are Reynolds 525. 853 tubing was selected for its unbelievable strength to weight ratio and super trail smoothing abilities. The tubings internal and external diameters are carefully selected to provide flex and stiffness in the frame where needed.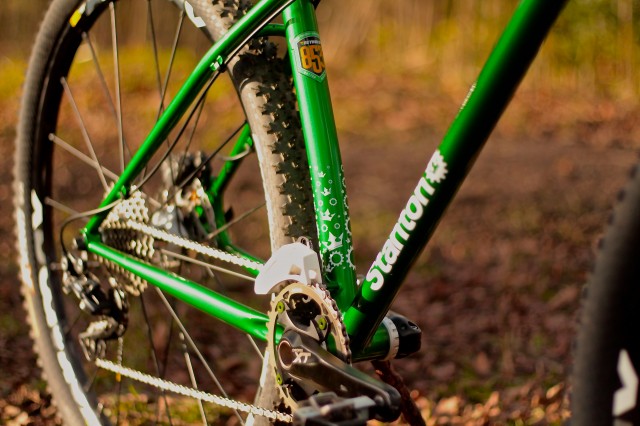 FEATURES
*Double butted, seamless, air hardened, heat treated Reynolds 853 main tubes
*Triple butted Reynolds 853 DZB downtube
*Reynolds 631 44mm head tube
*Cold worked Reynolds 525 seat and chain stays
*30.9 dropper compatible seat tube
*custom CNC'd logo toto tube brace
*Cowled dropouts
*Full length gear outer cable
*E2-type front mech mount
*Generic replaceable mech hanger
*73mm BB shell
*Pewter head badge
*Under lacquer graphics
*Stove enamelled paint
GEOMETRY
*Head angle 68.75 degrees
*Seat angle 73.5 degrees
*Head tube 44mm
*Seat tube length 17″ and 19" and 21″
*Seat tube internal diameter 30.9mm and 34.9 seat clamp
*Actual top tube 22.5" on the 17" frame, 23.3 on the 19" frame and 24″ on the 21″ frame
*Virtual top tube 23.8" on the 17" frame, 24.8″ on the 19" frame and 25.5 on the 21″ frame
*Chain stay length Actual 435mm
*Bottom bracket height 315mm
*Frame weight, 17″ Sherpa is 4lbs 5oz
The frame is designed to be run with 80mm to 120mm forks, the optimum fork length is 100mm. (All measurements are taken with a 100mm travel fork at 25% sag)
The Sherpa 853 is available for preorder! The RRP is £500 and Preorder is 50% of RRP
The final payment of 50% will be due on delivery of the frames (ETA is June)
The website is: stantonbikes.com