Tucked away on Hope's stand at the NEC Cycle Show was the long awaited Vision R8 light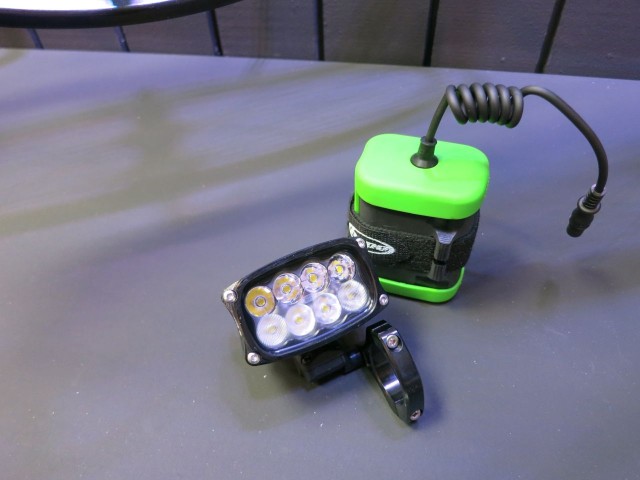 Threatening to bring daylight to a trail near you, the 8 x Cree XP-G2 LED headlight throws out an impressive 3000 generated / 2200 measured lumens with 6 options of light level and a 2 hour run time if left in max mode. The light features a custom designed beam pattern blending 4 x spot, 2 x diffused and 2 x elliptical optics.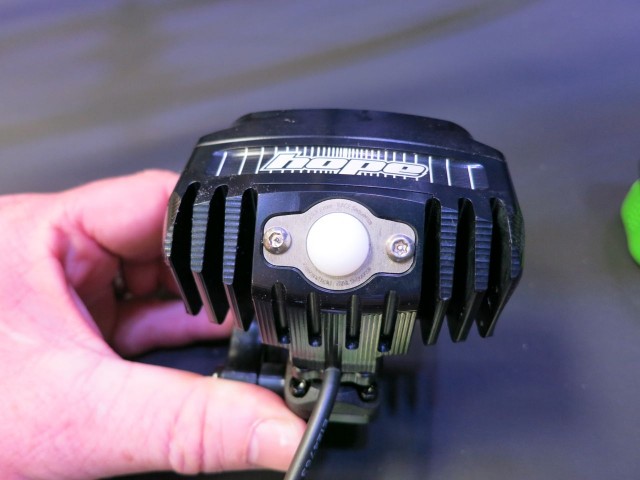 Power level indication is via the coloured backlit push button on the rear of the light.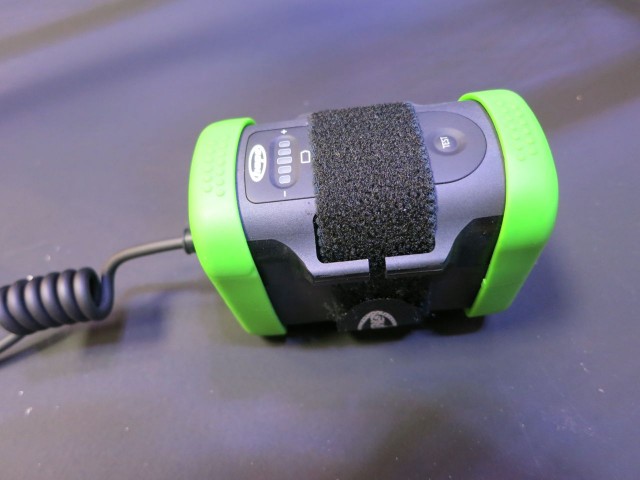 Also new is the 7800 mAh ES Li-Ion battery which includes a charge indicator. The charge indicator will also trickle down to all batteries throughout the Hope light range.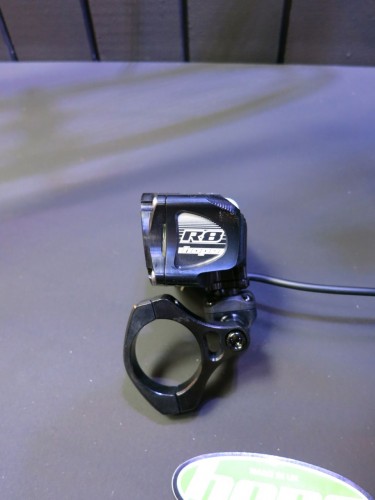 The R8 comes with Hope's QR bayonet fitting for mounting to your bars and weighs in at a claimed 665g. Expected to be on sale by the time the clocks go back (end of October), and RRP will be £350.