Tom Hutton dodges the sheep but feels the heat at one of the lesser-known mountain bike hotspots in North Wales.
Words & Photography tom hutton
Every year, there's a day when winter relents and spring takes over. By midsummer, you could be forgiven for thinking it's a gradual, more linear process, like night into day, or hot into cold, or a new bike into a trusted old steed. But it's not… there really is just one day. 
And if you're a mountain bike route researcher and photographer, coming out of a long winter and watching forecasts daily, while trying to keep riding mates onside and primed to muster at a moment's notice, you start to get tetchy when that day is overdue. And it was. 
I know, it's hard to believe now, after one of the best summers UK mountain biking has ever seen. But then, back at the end of April, it seemed like it had been winter forever and I was getting desperate. Not only to get my work done, but also to get back to the Clwydian Hills – one of my favourite, lesser-known spots – and to reacquaint myself with some of the area's best trails. 
In the end we'd waited long enough, so we took a flyer. If we left it much later, work and family commitments would be sure to get in the way and we'd never get our diaries lined up. 
It worked out perfectly. Yup… we chose the day…
The Clwydian Hills, or Clwydian Range as they're also known (or just the Clwyds!), form a humpback ridge that stretches north from Llandegla to the coast at Rhyl. The highpoint, Moel Famau, is the huge rounded peak you see as you drive into Wales along the A55 (eagle-eyes will spot a building on the top). They are modest in size in comparison to Snowdonia further west, or the Berwynion to the south, but they are very mountain bike friendly and boast some great trails. 
Smug mug.
The world certainly is a better place drenched in sunshine and I smiled smugly to myself as I drove east to meet my two buddies. But by the time I got out of the van at Pen Barras car park, that smile had started to wane. Smug me was also ill-prepared me. I didn't have any dark lenses for my glasses, no short-sleeved jersey or lightweight jacket. I didn't even have any socks other than Sealskinz. And the shorts I was wearing were soft-shell and cosy warm. 
Oh well… you know what they say about no pleasing some people… 
I felt even more of a fool when I saw Dave and Craig sporting the right clothes for the day – at least the pictures would look good. 
Our tyres scrunched noisily on the gravelly forest track as we used the opening climb to catch up on all the gossip; it had been a while since we'd been together. The map infers that the opening grapple with gravity pretty much hugs the tightly spaced contour lines. This should make it tortuously twisty and long as it loops around the heads of a succession of deep-cut valleys, but it should never be steep. That's the theory anyway. 
It appears though that nobody explained contour lines to this particular track and it jacked up quite seriously at times, rapidly bringing conversation to a close. It also had me sweating and once again lamenting my choice of clothes. 
The up turned sweetly, but briefly, into down as we finally broke free of the fire roads. Then another stiff clamber gained the ridge top between Ffrith Mountain and Moel Famau, where the fast-rolling gravel surface gave way to tyre-sucking grass – as if it wasn't hard enough already. 
A lean, Lycra-clad dude on a 29er hardtail powered by. His narrow, well-inflated race tyres making easy work of the slope we were finding so tough. And by the time we made the fingerpost that marked the top, we were definitely ready for a breather and a snack in the sunshine. It was probably the first time all year we hadn't hidden from the breeze. 
Missing ewe.
Payback started here, with some sinuous singletrack that cut a fine line through the heather and bilberry bushes. It started with a climb, though at an easy gradient and enough technical interest to make it fun. The real challenge was avoiding pedal strikes on the numerous sniper rocks that lurked in the heather just off the track. 
Then it dropped, twisting sweetly in places and sneaking through a gap in a tumbledown wall before climbing again to another ridgetop and some fine views west. 
Above our left shoulder now towered the summit of Moel Famau – the highest point of the range and easily recognisable with the ruined remnants of the Jubilee Tower on its rounded top. There's no bridleway access to the summit – but it's no big deal, it's always busy anyway. 
Away to our right, the ridge dipped then climbed again onto the summit of Moel Dywyll. We headed this way for a few metres, then down again. 
This time, the fun was on a broad grassy track that would have seen us reach light speed if it hadn't have been for an almost endless succession of suicidal sheep. I led and got the raw end of the deal, braking hard and dodging both left and right to slalom around the ovine obstacles. David and Craig hung back and got a clearer passage – logging some impressive airtime off some great grassy ramps. 
It ended with a stream crossing and a small climb out and then traversed the hillside heading north, now with amazing views and easy pedalling. Moments like this are why we love what we do. 
My reverie was short-lived though and no sooner had we dropped off the main ridge than we were climbing back onto it – this time on a steep, stony path that really did show no mercy. That sun was hot by now and a little breeze was at our backs, pushing us up – helpful, sure – but not cooling us down.
A col to the north of Moel Dywyll marked the end of the torture and while it would have been so tempting to stay up and follow the ridge from here, we were due another descent so pointed back down again. 
Chute to thrill.
This one was another high-speed cracker – fortunately with fewer sheep. It ended with a grassy chute that resembled a green bobsleigh run – so good we rode it twice. It's not often riding grass brings such a big smile to my face.
More cruisy traversing followed. Yup, this is definitely the way to spend a Saturday morning. And then a kinder climb ensued and took us all the way to a deep col at the foot of Moel Arthur. I know the next section well, having ridden it many times when I had friends living in the area. It's fast, straight and well-surfaced. But not without its excitement though, and there are plenty of eroded gullies and exposed patches of bedrock to catch you out if you go to sleep. Taken at a steady pace though, it's full-fat fun and gets you back down again alarmingly quickly. 
By now we were starving, and a cool drink would go
down well too. So we took tarmac to Cilcain. The White Horse Inn was the obvious option, and it really is perfectly placed. But a few handwritten signs pointed us to a makeshift café in the village hall, where we gulped down tea and swallowed gargantuan portions of cake while being entertained by a real live Welsh choir – wow! Definitely quite different. 
Fully caked up, and slightly cooler, we took tarmac back up towards the hills again. This time climbing easily on a good track with awesome views up to Moel Dywyll and down over the valley to our left. At the top we met a couple from France – him on a full enduro rig and miles ahead, her looking a bit more cross-country. They were sans packs and sans maps and weren't really sure where they were or where they were going, but it seemed they'd been out for a while.
It didn't show in his riding though and after a quick chat where we tried to help them work out the way back, he flew off down the trail at an alarming pace, pumping every bump as he went, followed by his companion at a more sensible pace. The guy could definitely ride.
The climb had taken us almost back onto the ridge we crested earlier, stopping just short of the summit. This could obviously make a useful shortcut or break the route into two shorter outings if desired. 
Skinny but no dipping.
Our route was east from here, cutting across the hill's northern slopes and dropping towards the valley floor. It was a fun singletrack descent with just enough technical interest and a few seriously muddy patches waiting to catch us out. The technical crux came courtesy of a long-established diversion around one of these puddles, which appeared almost bottomless. 
The trail jinked left, then left again to plunge down a short steep step with a right at the bottom. It was a great place for pics, and my models were happy enough pushing back up and riding it a few times to make sure I captured what I saw. It was also a great place to stop for a breather. 
Next up was The Plank: a short, very skinny, erm… plank, placed strategically across a stream. It shouldn't be too much of a challenge, but it does have an awkward entrance and the fall consequences wouldn't be nice at all. 
Head up, eyes up and none of us took a bath – phew – we then hopped and skipped down the valley, high on our small victory or perhaps just relieved. Either way, we'd been so absorbed in riding we'd forgotten to get any pictures of it… Fun trails continued down past the Garth Reservoir, and at the bottom we broke off south onto the last section of trail proper. 
This was yet another goodie. Looping easily around the eastern flanks of Ffrith Mountain on a mix of surfaces, including the odd section of boardwalk which certainly added to the fun. My legs winced a bit at another short road climb – we'd done a fair bit of up already today – but my spirits were quickly lifted once gravity came back on side. We dropped sweetly to a stream then hooked up with a forest track that led us back into the woods we'd climbed through at the beginning. 
There were no nasty surprises waiting for us here this time so we cruised easily along, tired and sweaty but definitely happy. Usually by this stage of a ride, I'd be looking forward to a pint, but today all I could think about was getting out of my bike kit and into a nice, air-conditioned van. 
And then perhaps a pint…
Why bother? 
There are a few damn good reasons to ride the Clwydian Hills. The first, and most important, is that the riding is so good. These aren't high hills in comparison to many in Wales, but they are steep-sided and spectacular and literally criss-crossed with all kinds of trails from narrow and at least semi-gnarly singletrack, to broad, well-surfaced 4×4 tracks, to fast and furious grassy tracks. 
We'd say there's something here for everybody, whether it's the intermediate-friendly descents, the definitely not very leg-friendly ascents, or just the scenery and the chance to put some distance beneath the tyres. This route also offers a pretty convenient shortcut that could be used to split it into two smaller loops if you fancied shorter days.  
Add to that, the fact that the area is incredibly mountain bike friendly, with many of the trails covered here actually permissive rather than legal rights of way. And that Denbighshire County Council and the AONB are both very supportive of the mountain biking community. And of course, there's the excellent ridenorthwales.co.uk website for further route and amenity information – it's not every area of the UK you get something like that. 
And also add in the fact that you can so easily combine a visit to the area with a day at Llandegla and get real value out of your trip. 
In all, you'll have seen these hills many times on your trips into Wales – this is your chance to go and ride them. Enjoy. 
The Knowledge
Distance: 20 miles

 

Elevation: 1,270m
Time: 5 hours
Maps: OS Explorer 265
Guides: ridenorthwales.co.uk. Wales Mountain Biking by Tom Hutton, Vertebrate Graphics

 
Map & GPX Data
---
[wpdm_package id='10260859′]
---
Transport
The roads aren't great around here – even the trunk roads are tight and twisty – so allow plenty of time. Best approaches are from Mold or Ruthin. It's not a great area to get to by rail.
Food
On the ride, there's the White Horse Inn at Cilcain, or get lucky like we did and find a café in the community centre complete with great cakes and singing. There's a plan to have a café open full time in this spot in the near future. Close by is the café at Loggerheads Country Park, and the Golden Lion (which is just off the ride and could be linked to the ride if you wanted an early stop). Further afield, we love the Raven Inn at Llanarmon-yn-Ial. 
Bike Shops
You're not far from Llandegla and the excellent One Planet Adventure
There's also a great new shop opened in Denbigh, Kazoku Cycles, pop in and see James… 
Premier Members' Gallery
Accommodation – In association with Rooms On Tap
This is a less touristy area than Snowdonia, so there are fewer options for accommodation. But there are still some good ones. For a bike-friendly B&B, check out the amazing community-run Raven Inn at Llanarmon-yn-Ial
T: 01824 780 833
raveninn.co.uk
Or just a few metres off the route is the excellent Golden Lion at Llangynhafal
T: 01824 790451
the-golden-lion-inn-pub.business.site
For camping, try Bathafarn Hall Caravan and Camping Park in Llanbedr-Dyffryn-Clwyd
T: 01824 702397
bathafarnhall.co.uk

 
---
Let's keep in touch
By ticking the box below we can send you our weekly story digests featuring editorials from the Singletrack team, latest membership deals and offers. We promise it will be a worthwhile deposit in your inbox, and if it isn't a quick click will unsubscribe you. You have nothing to lose.
By entering your email address in the box below we can send you our weekly story digests featuring editorials from the Singletrack team, latest membership deals and offers. We promise it will be a worthwhile deposit in your inbox, and if it isn't a quick click will unsubscribe you. You have nothing to lose.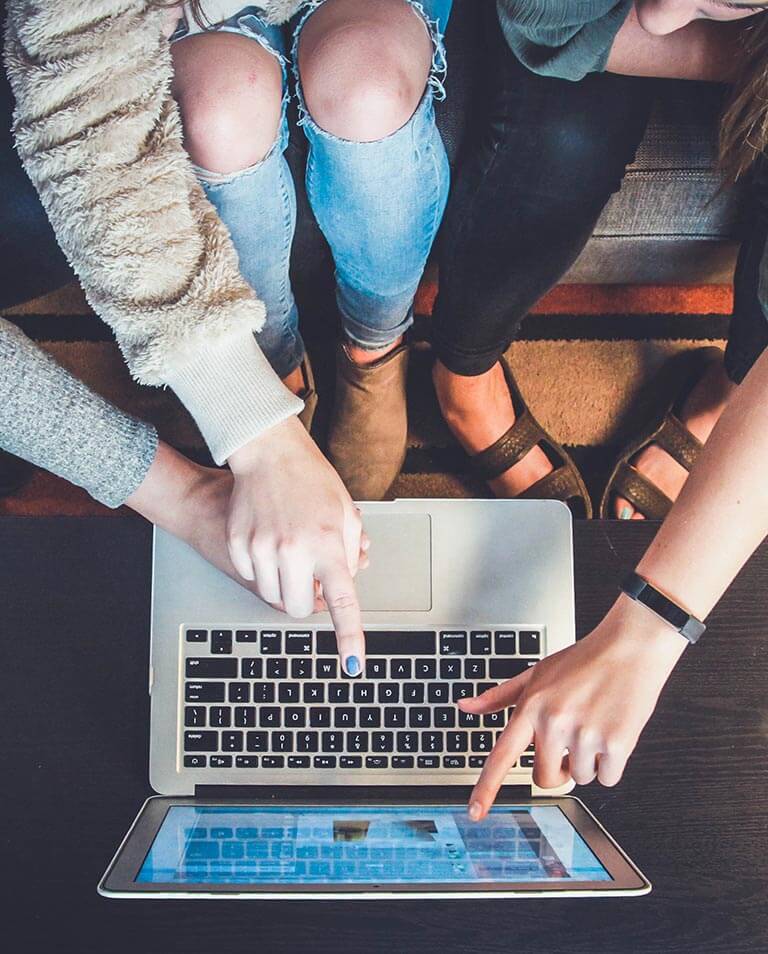 Oh boy! Have we got news for you!
Newsletter Subscription
Try Singletrack From Only 99p
Membership + Magazine for only £2.99
Try Singletrack digital membership for only 99p for the first month. 
Or only £2.99 with a copy of the latest Singletrack magazine, worth £10.
---