Black Friday! Another of those ideas from across the pond that has latched itself on to us. It's not all bad though we suppose, after all, there are plenty of good deals to be had, and when else are we likely to see a first fight erupt from the last remaining LOL doll?
As with all holidays, Black Friday has come early this year and while we might all collectively groan at the idea of a month of Black Friday sales, it might mean that we can pick up a few items on the cheap.
Below are a few sales items which we've spotted so far, but we also plan a separate Black Friday deals post closer to the day with even bigger sales and savings.
Oh, keep in mind that all the links below are affiliate links meaning that if you buy anything after visiting them we will receive a small % which will help keep our servers running, and the coffee flowing.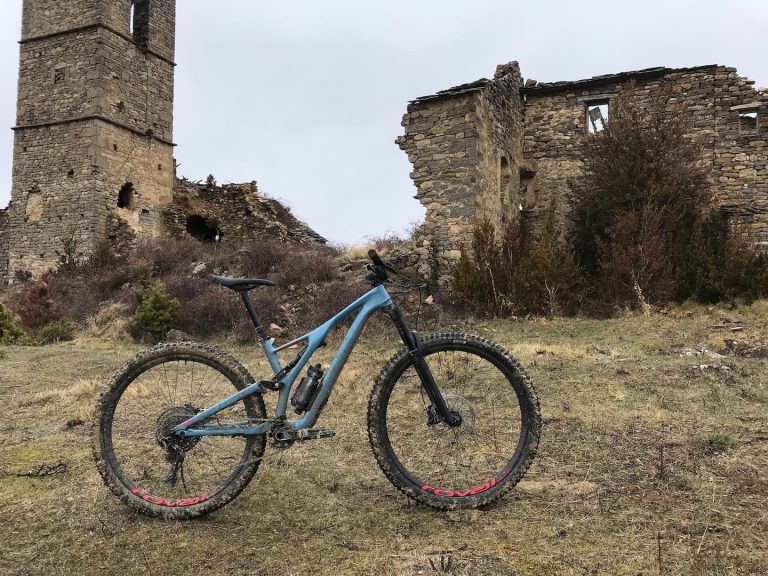 Save 10% On All 2019 Bikes!
Wow, so even before 2019 has kicked off all MO19 bikes have been given a 10% discount over at Rutland Cycling. The discount requires you to use the code: BIKE10 when ordering and will work on all 2019 road bikes, mountain bike, and eBikes. Some examples include:
Save £25 off orders of £250+ At Vanillabikes
Premier Dealer Vanilla Bikes is quickly becoming one of the most affordable places to buy your bike goodies online. As well as offering some cracking deals on stock product, they are also offering a £25 discount code when opening £250+. Simply use the code: SAVE25 when ordering!
Cube Reaction TM 27.5 Hardtail – Save %44
Originally priced at £1599.00 the Cube Reaction TM was already and pretty good looking bike, but now with a 44% discount applied it represents incredible value for money.
Specifications include an alloy frame, Magura brakes, Shimano XT/SLX drivetrain and Fox 34 Rhythm forks.
Sony Camera Cashback – Receive As Much As £380 Cashback
Not necessarily a Black Friday deal, Sony is offering some pretty good cashback offers on select digital cameras and lenses. Shop around and you'll even find some of these cameras at discounted prices meaning you'll save even more with the cashback.
Before shopping though, be sure to check that the retailer is signed up as part of the Sony cashback scheme to ensure that you qualify, and also check the Sony website for dates, terms and conditions. Below are some examples of Sony cameras and the cashback offer.
Five Ten Freerider MTB Shoes (Earth Green) – £49.99
There always seems to be a Five Ten offer if you hunt around. Chain Reaction Cycles have Five Ten Freerider flat shoes on sale from £49.99. We've been through all the options so you don't have too and only the Earth Green colour gets this full 44% reduction.
Save £76.00 On Oakley Jawbreaker Prizm Sunglasses
Sure these are designed for Road, but we're sure that some of you guys ride road bikes don't you? Anyway, the Jawbreaker glasses get Prizm lens and have "surge ports" for cooling!
Half price LifeLine Pavo 2000L Front Light
It's certainly light season and you're going to want something with plenty of power if you want to safely navigate the trails in the evening. This LifeLine Pavo front light boasts 2000 Lumens of trailblazing power is currently 50% cheaper than it should!
Kids Five Ten Freerider Shoes – £39.99
If you have a little 'un who enjoys getting out on their bike as much as you then a pair of proper shoes might make their Christmas. Normally selling at £55.00, these kids specific sticky shoes are now only £39.99.
Garmin Forerunner 735XT GPS Watch HRM Bundle 2016 – £189.99
We normally see this Garmin Forerunner watch for about £240, but CRC is offering the wearable at just £199.99 in their Black Friday Sales offer. Best of all if you use the code: NCV2018 you'll save an extra £10 off!
Clarks M2 Hydraulic Disc Brakes – From £16.99
We can't be sure just how powerful these brakes are but from as little as £16.99 they are extremely affordable. These would make a great upgrade for anyone moving away from cable disc brakes, building up a commuter bike or even upgrading a kids bike.
As always we encourage you all to go on a bargain hunting and post what you find in the comments section below.
---