Soooooo
I got hold of pair of Fi:zi'k M1 Uomo shoes which just happen to be THE most comfortable shoes I've ever owned. Not just cycling shoes, but any pair of shoes. They're amazing.
Except they're not. Second ride out, in muddy but not horrendous conditions, this happened....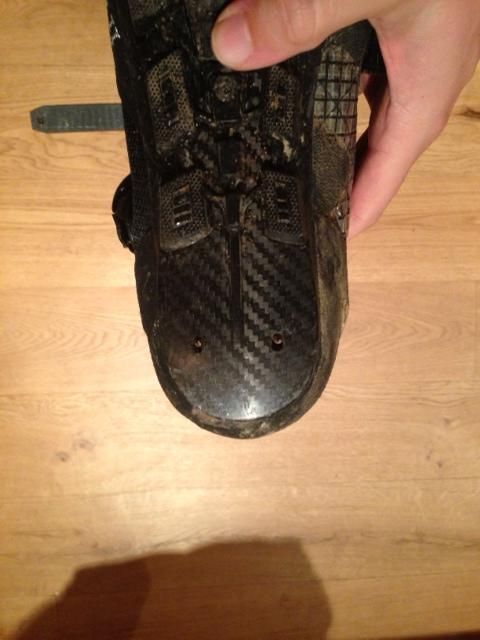 Basically the rear 'tread' on the shoe has just fallen off. This happened at Swinley, the previous ride was in Thetford so neither well known for awful rocks and lots of walking. Which isn't great on a £320 pair of shoes. An email has been sent to Fizik to see what the outcome will be. Will update this as and when stuff happen, so far I've been asked to fill out a 'quality assurance' form (oh teh ironing) but to be fair they replied in less than 24 hours. We'll see....