Front mech and stinger weren't doing a very good job of keeping the chain on my double setup,
Since this is now a DH bike, I thought I'd convert it to single up front, looks like it should work...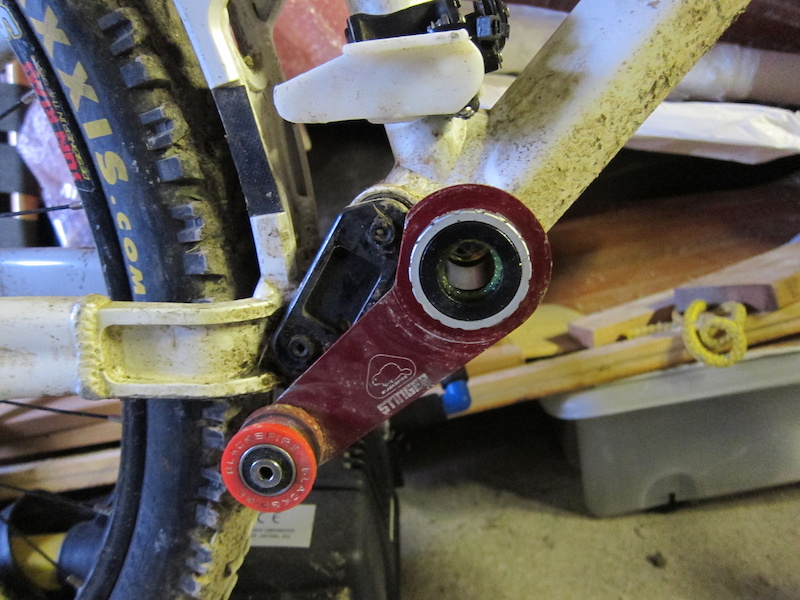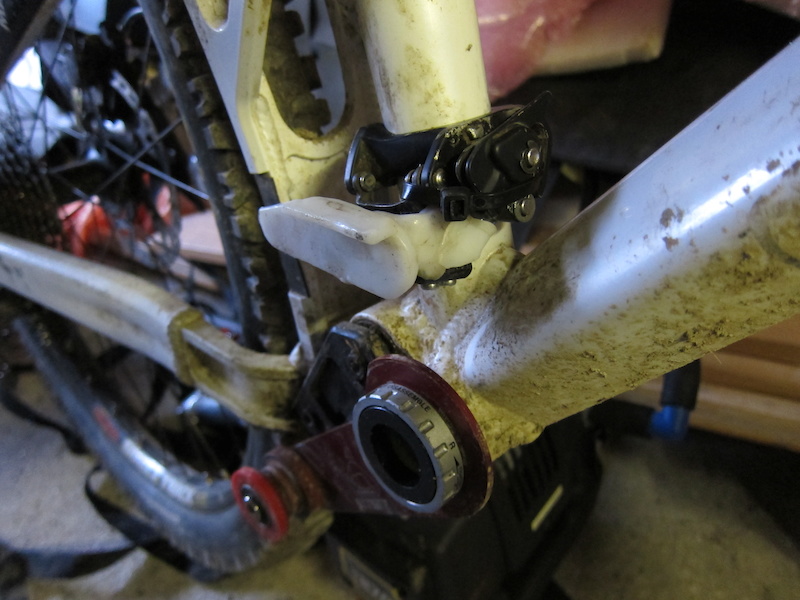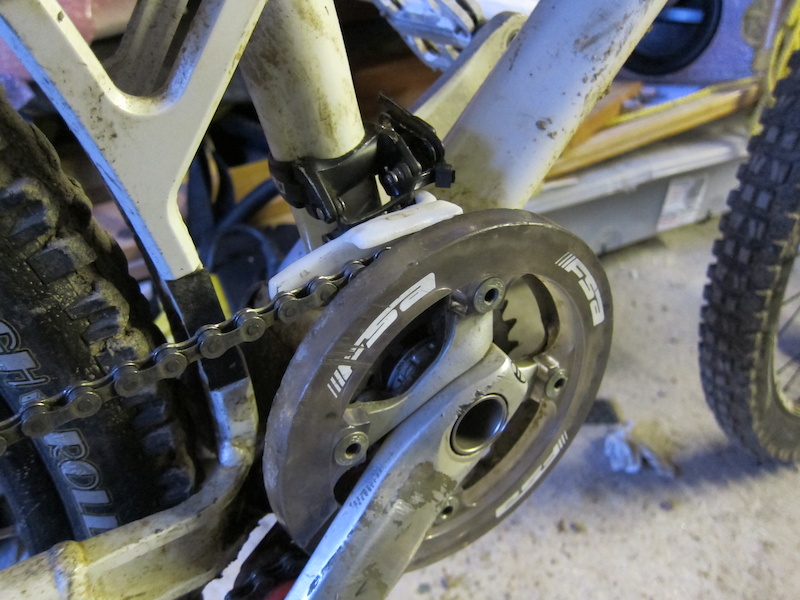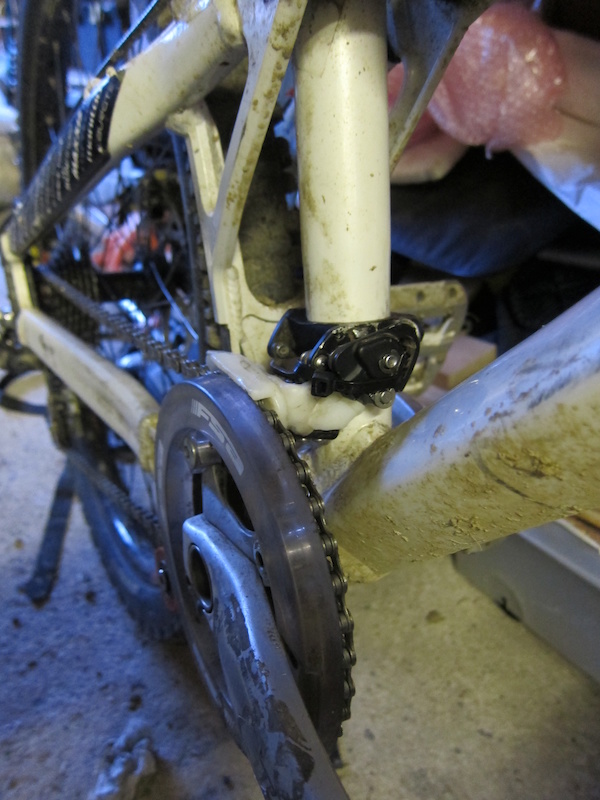 PS the ziptie is there to take up the play in the worn mech, not to keep it in position.
the kg of Polymorph I bought last year is proving to be more and more useful as I actually find some applications!
http://www.technologystudent.com/equip1/poly1.htm
Bl00dy tough stuff, should be fine as long as no one boils my bike.