Hello,
I have purchased a 2008 Zesty frame and after stripping the paint have noticed this...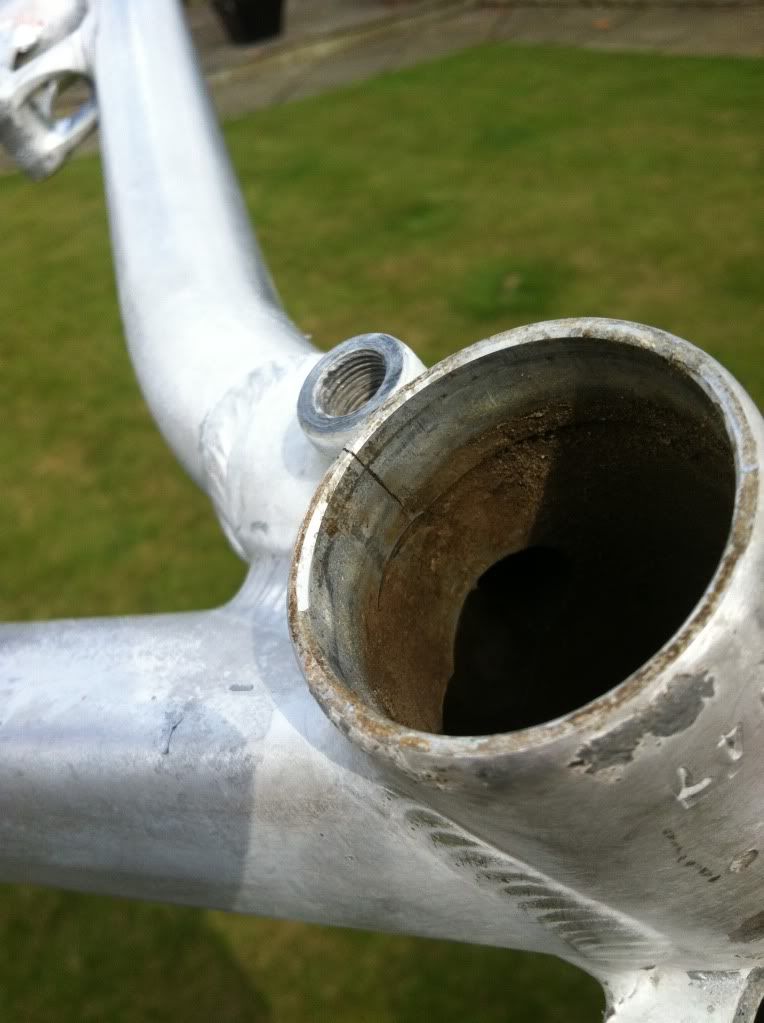 Is there anything i can do to repair this? The frame is aluminium.
The other cracks appearing nearer the seat tube are on quite a thick area so don't think are of that much concern?
We are planning to make a steel collar to fit over the bb shell, making it slightly smaller than the outer shell diameter. Heat it up and slide it over, then let it cool down to clamp on the shell.
Would this work? Is there a better way to repair this?