It's been suggested to me that many of you don't ever venture into the Bike Forum so may have well have missed the Hey, you! Yes, you! - "Get Britain Cycling" e-petition thread.
If that is you then here is a quick summary:
The cross-parliamentary inquiry has completed and published a report called "Get Britain Cycling"
It sets out 18 entirely sensible and very welcome recommendations, briefly summarised as: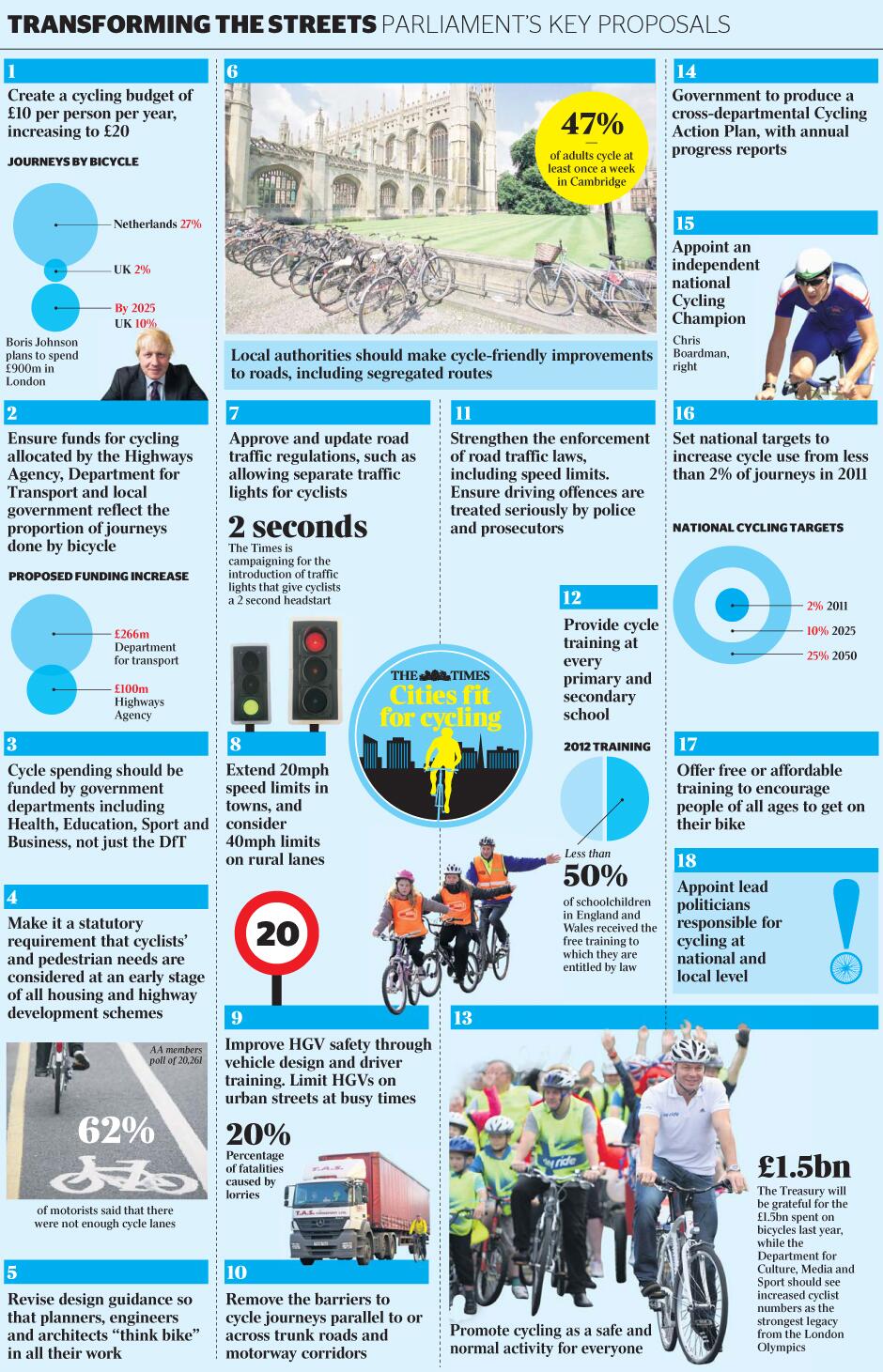 So now what they (and The Times, CTC, British Cycling, Sustrans, road.cc, Hoy, Boardman, and just about anyone to do with cycling in the UK) want us to do is to
SIGN THIS GOVERNMENT PETITION NOW
to force the recommendations to be properly debated in parliament rather than the standard government response.
http://epetitions.direct.gov.uk/petitions/49196
DO IT. DO IT NOW.