Keep your trails running sweetly with this collection of trail tools.
Just like your bike, trails need a bit of TLC to keep them running nicely. Cutting back vegetation, fixing drains, or clearing fallen trees makes me almost as happy as riding. The only snag is that proper trail tools aren't usually portable enough to carry with you on a ride, meaning that if you want to do a spot of maintenance, you've often got to give up some bike time. Fortunately there are some tools out there which will let you have your cake and eat it: they're small enough to pack, so you can take them on a ride and have them easily to hand if you find a problem on the trail.
For this article I've looked at a few different trail tools, but before we get into that, it's worth mentioning a few important points. Chances are you don't own the land your local trails are on, so a friendly chat with the powers that be might save you some hassle further down the line. If you're in the UK, and the trail is a waymarked one, your local Rights of Way officer or forest ranger would be a good first point of contact, and they're often happy for trail users to do a bit of light clearing and bramble bashing. You should be extra careful about clearing vegetation during bird nesting season (officially February until August in the UK). And of course, if you're doing stuff like clearing fallen trees, bear in mind that getting out of your depth could lead to a serious injury. If a trail is blocked by something that resembles a dead Ent, the safest option is always to contact the landowner, which you can do easily via websites like Fix My Street. Now we've got the sensible bit out of the way, let's get on to the fun stuff.
1. Nordic Pocket Saw
In my (hopefully not too controversial) opinion, trees add hugely to the experience of mountain biking. Thanks to their insatiable thirst for moisture, they help drain and dry the trails. Roots hold the dirt together and add challenge. And a bit of singletrack weaving its way through a forest is always a sublime experience. I've even ended up hugging one for reassurance after a particularly steep section has gone awry.
The only annoying habit trees have is falling over the path of a trail. And they don't always do this neatly. Often you have to find a new line around it, breaking up the flow and braiding your trail. Sometimes you can't get past at all. You could carry a bow saw in your pack, and I've had many years of faithful service out of my little 12" Bahco. But conventional bow saws have a fairly fixed limit on what size of trunk you can cut. For anything over 8" diameter, I have to lug an unwieldy full size saw up to the trail, which means spontaneous mid-ride trail clearance is out.
That's where this ingenious device comes in. Imagine the chain from a chainsaw with a handle at each end. It's 65cm long and has 33 cutting teeth, which can be sharpened with a file when they lose their edge. It's very portable, and light enough that it won't be noticed in your pack. To cut with it, you simply place the bladed edge against the trunk, then pull each handle in turn like you're using a massive piece of dental floss. It's very effective, letting you cut trunks up to about 18″ in diameter, and it generates an impressive amount of sawdust in the process.
Before you all rush out a part-exchange your bowsaws for one, there are a couple of points to note. It's slower than a conventual saw (I reckon it cuts at about 1 minute per inch with an amateur like me in charge) and it can be slightly awkward to use. The product website shows it being used to cut a fallen tree at ground level, from the bottom up, which works well, although the saw's short length puts you in a hunched position which made my back complain a bit. Cutting at waist height and above can be tricky – you need to cut from the top down to avoid the saw getting trapped, but this brings you awkwardly close to the trunk. Still, it's an incredibly space-efficient trail clearing tool that lets you cut sizeable deadfall, with none of the noise, cost or safety hassles of its petrol-powered equivalent.
---
Countdown to membership cut off for the next print issue of Singletrack World Magazine
---
2. Silky Pocketboy
Silky saws have a legendary reputation in the forestry and conservation world, for one reason: with the possible exception of a rabid beaver, they're the quickest way to get through a tree branch. Drawing on Japan's long-standing tradition of making preternaturally sharp metal things, they make short work of anything that might whack you on the melon or poke you in the eye. A precise cut from a sharp blade is also much better for the tree than a botched bit of hacking, which can leave a wound which might go on to become infected.
While most of Silky's saws have a fixed blade, the folding version is just as adept at dealing with arboreal protrusions, and might even be slightly nicer to use, thanks to its big soft rubber handle. It's quite a specialist amongst saws, as it's really meant just for pruning, rather than clearing deadfall, and while it'll cut thicker branches, the thin flexible blade gets caught easily. It's also pricey enough for it to spoil your day if you lose it in the undergrowth somewhere. But if you're looking to trim branches up to a few inches in diameter, or remove sticky-out "hat pegs" from a pine tree-lined trail corridor, there's no better saw. Replacement blades are also available for when it finally loses its edge.
3. Fiskars WoodXpert XA3 brush hook
Billhooks have been around for centuries as a general purpose tool for cutting undergrowth, splitting wood and laying hedges (Note to any Americans reading this: the term refers to cutting away enough woody material at the base of hedgerow trees to make them fall over and create a naturally dense, stock-proof barrier. Not making sweet love to them.) In the UK, billhooks even have regional variations, getting bigger and scarier as you go north, much like the mountain biking. If you want to clear woody undergrowth with a packable hand tool, they ought to be ideal, with one slight problem: the billhooks currently in production are all pretty cheap and horrid to use, with dull blades and bulky wooden handles.
Step forward Fiskars, makers of well-regarded wood processing equipment from the land of reindeer and very long enduro bikes. The XA3 brush hook is something of a hybrid, combining the terrifying sharpness and undergrowth clearing prowess of a machete with the versatility and finesse of a good billhook. It has a light plastic handle with a flared end, making it safer to use while wearing gloves. The curved tip is another nice safety feature, and also helps the blade to bite into wood.
I've probably used the XA3 more than all the other tools in this test, as it's incredibly good for cutting back brambles and bashing bracken. It's sharp enough to shave with, and chops through vegetation effortlessly, but it's got enough heft to get through branches up to little finger thickness in one swipe. Thicker branches can be cut axe-style, although it's a slower process. It's also excellent for splitting firewood. It comes with a neat plastic blade guard and is light enough to take on a ride, even if it's too long to fit neatly in a backpack. Using it for more than an hour could give you tennis elbow, but for taming undergrowth on short sections of trail it's quite a revelation. Just make sure you keep it away from any excitable children, use it a sensible distance away from anyone else on the trail, and exercise caution before taking it into an urban setting, lest you find yourself answering some awkward questions from the police about what you're doing with a 9-inch bit of very sharp metal.
4. Apples to Pears folding secateurs
Here in the UK, summer is a double-edged sword. On the one hand, it's light in the evenings, dusty trails are awesome, and it's warm enough to sit outside the pub after a ride. On the other hand, all that sunshine tends to make said dusty trails disappear under a tidal wave of thorny shrubs. Australian Wil may have lots of lurid stories of encounters with snakes and spiders, but I'd happily trade the slight possibility of a horrible venomous death for the awful certainty of finishing every local ride covered in flesh wounds. Brambles are particularly troublesome and left to their own devices they'll creep across a trail, then take root on the other side, forming a thorny tripwire for the unwary.
So these neat, lightweight folding secateurs are a handy thing to pop in your pack. They're available in a "regular"and "ladies" version, the only difference being that the ladies version is pink. Sigh. But a few minutes of mid-ride snipping and your trails will be much less painful, plus they should dry out faster when winter rolls around. They're not really strong enough to cut branches thicker than a pencil, but they have a small built-in pruning saw to deal with that. And they might be yet another example of a pointlessly gendered product, but at least the bright pink version will be easy to find at the bottom of your Camelbak.
5. Gerber Folding Spade
There probably aren't that many occasions where you'd need a digging tool to carry out trail maintenance, but for clearing drainage channels, or redoing the bench cut of a section that's slipped downhill, a folding spade can be a very useful bit of kit. The problem is that entrenching tools are generally more trouble than they're worth. The ones your average army surplus shop sells all seem to be heavier than a boat anchor (the resemblance probably isn't a coincidence), and about as effective as a sharpened spoon. For me, trail maintenance on the go is about quick wins, not recreating the prison escape in The Shawshank Redemption.
Gerber's folding spade (which also goes by the name E-Tool) might have a premium price tag, but it's the nearest thing I've found to a genuinely useful one. Relatively lightweight at 1kg, it still has a very solid feel, with no trace of wobble to the blade or handle, and if anything does start to loosen you can always snug up the beefy M6 bolts that hold it together. It has a carbon steel blade, a thick 7075 alloy shaft with an i-beam profile, and a long composite handle that feels like it'd survive being stepped on or dropped on a rock. The blade is serrated on one side for chopping small roots and it's perfectly usable for digging, albeit a good workout for your back muscles. I wouldn't take this in my backpack on the off-chance it'd be useful – I'd feel too much like Mike from Spaced – but it would be perfect for a ride that involved clearing a lot of drains, or even digging a few new ones.
You can pick up cheaper versions of the tools featured here, but these are all great bits of kit that should last for years. And with countryside management budgets shrinking away faster than you can say "austerity", the more we mountain bikers can get involved in looking after the places we ride, the better. A bit of clearing and pruning can make the difference between a trail running sweetly when spring finally rolls around, or being all but abandoned. With the dark nights and mudbaths of winter looming, now's a great time to think about tooling up to help your trails.
---
Let's keep in touch
By ticking the box below we can send you our weekly story digests featuring editorials from the Singletrack team, latest membership deals and offers. We promise it will be a worthwhile deposit in your inbox, and if it isn't a quick click will unsubscribe you. You have nothing to lose.
By entering your email address in the box below we can send you our weekly story digests featuring editorials from the Singletrack team, latest membership deals and offers. We promise it will be a worthwhile deposit in your inbox, and if it isn't a quick click will unsubscribe you. You have nothing to lose.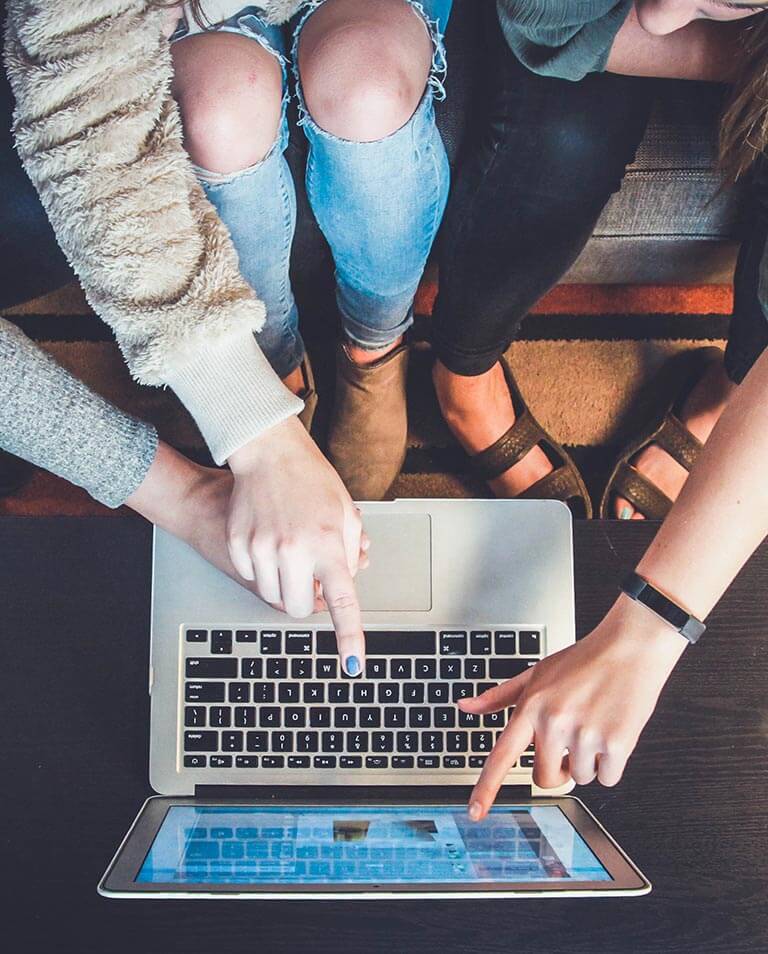 Oh boy! Have we got news for you!
Newsletter Subscription
Thanks for popping by - why not stay a while?
IT'S FREE
Sign up as a Singletrack Member and you can leave comments on stories, use the classified ads, and post in our forums, do quizzes and more.
Join us, join in, it's free, and fun.
---