As we settle comfortably into autumn, I wistfully think back to Canadian wilderness adventures, and camping.
So I pulled this picture up (NOT mine! Lifted from Google images somewhere), of someone camping in a provincial park that I, myself, used to frequent. It depicts a fairly typical scene from the Canadian Shield (Boreal Forest), in that you get the almost melancholic spruce trees, the sculpted rock, and the reflective waters.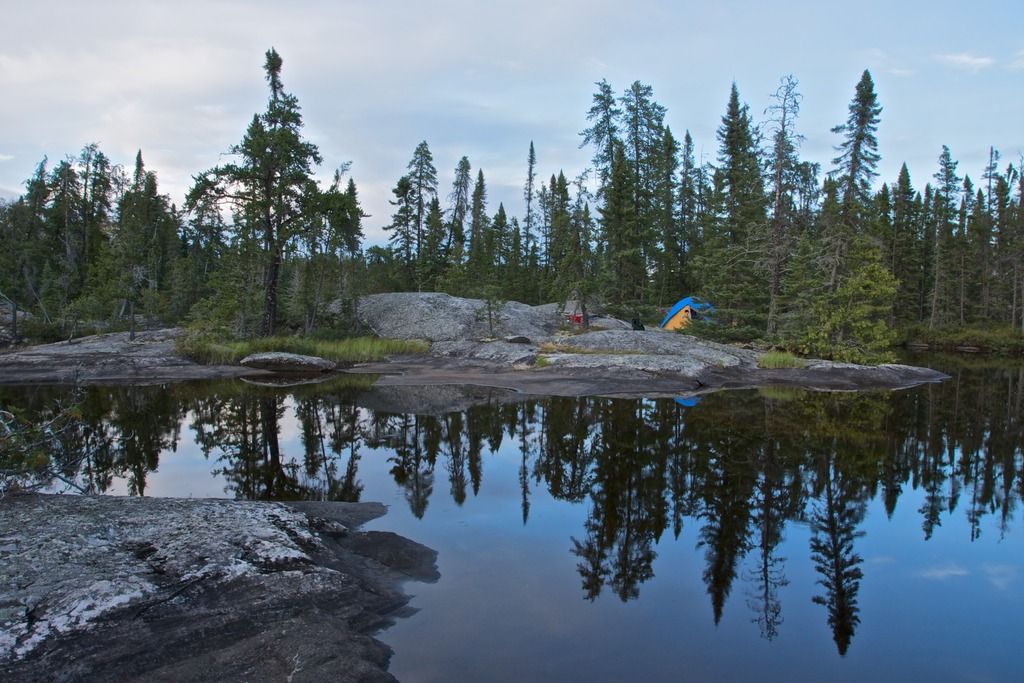 And now that I have shown you one, it's your turn.