Well done First Bus.
Not a cyclist this time though. Was walking in to town earlier and spotted the carriage approaching, whipped the phone out to take a snap to show the kids, who are fairly keen on the horses.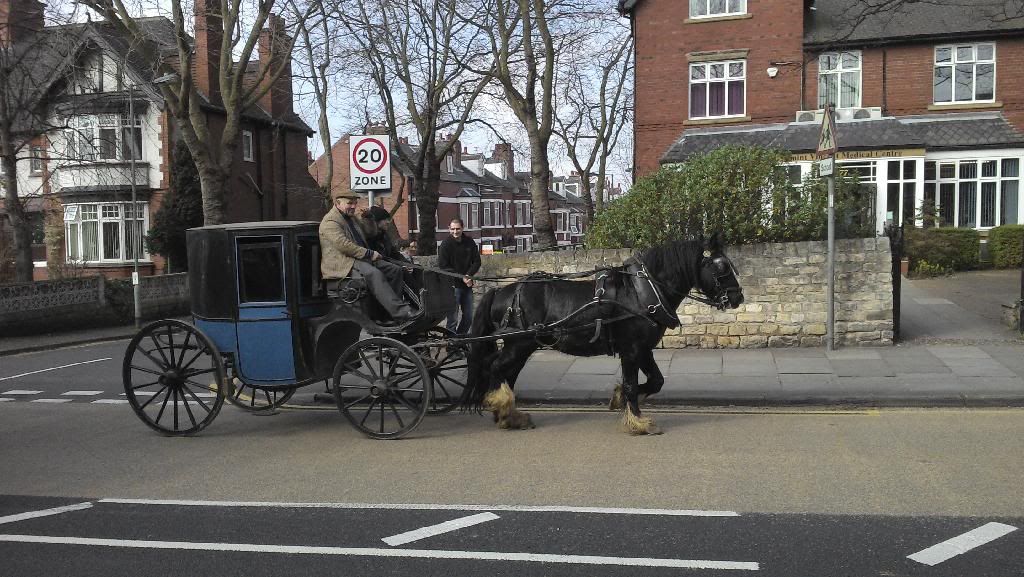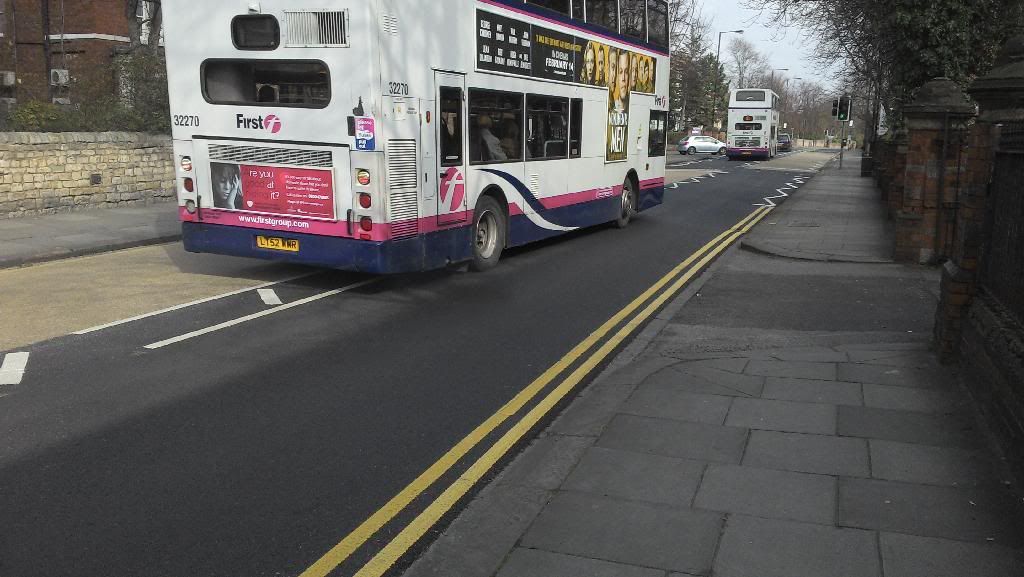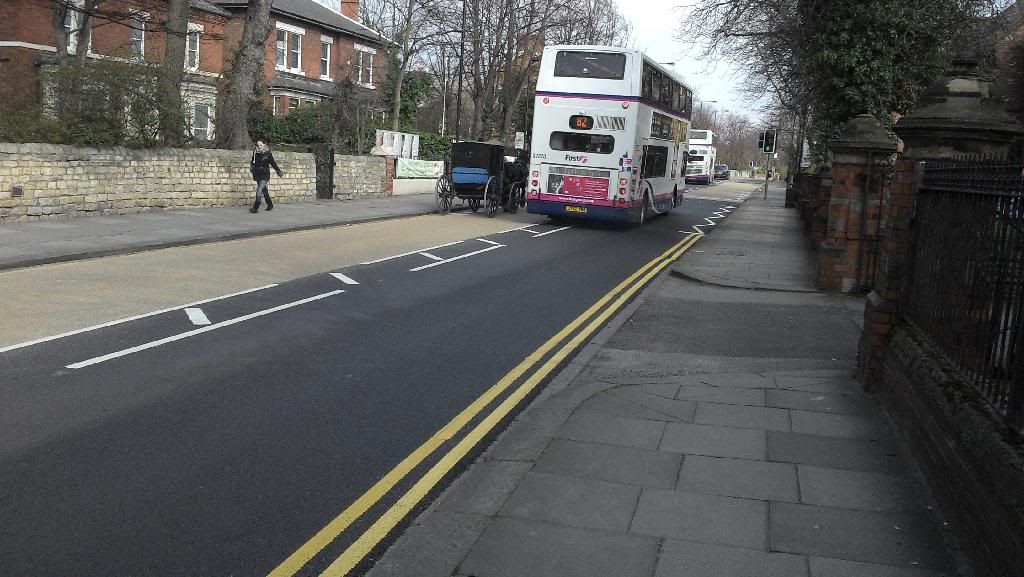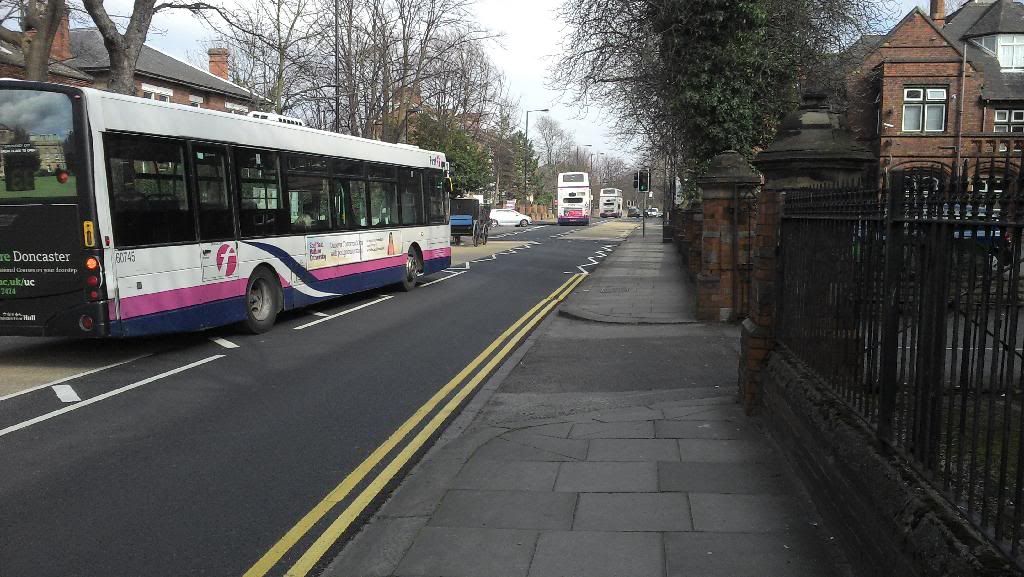 Seconds later the traffic behind think it's OK to give it maximum revs and minimum gap. The third bus even managed to get three quarters of the way past before realising he didn't have time and putting the anchors on and pulling in behind again. Muppets.
Yes, all three pulled the stunt on the zigzags protecting the pedestrian crossing. Have used the feedback form on First Bus website, do you think they'll do anything about it?