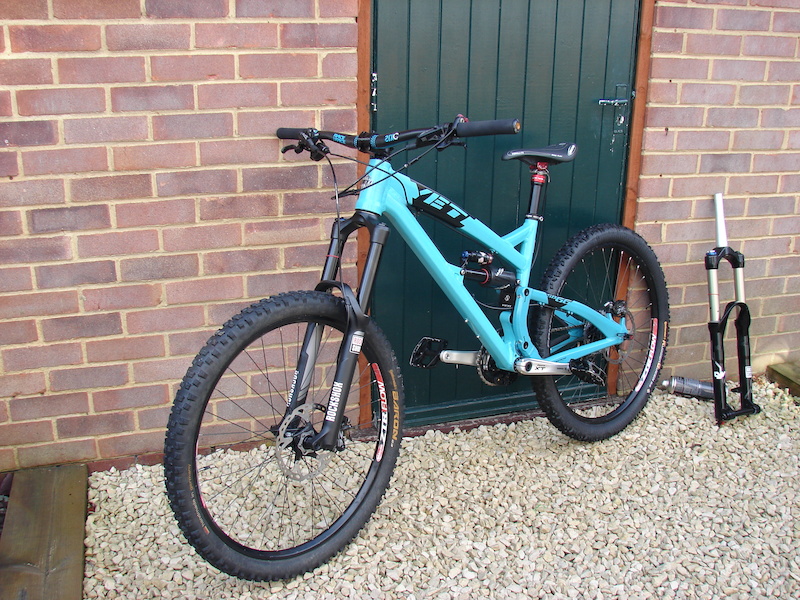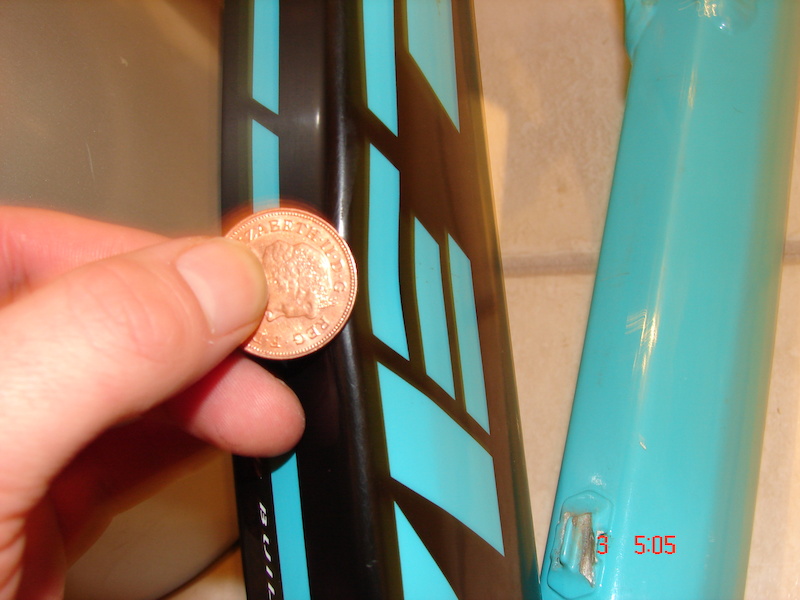 Yeti SB66 frame, size small turqoise, vivid air shock, 12x142 dropouts.
No dents, bearings in good nick, bike gets stripped and rebuilt regularly. Paint work shows sign of use, no significant scratches IMO, but i know how pedantic some people can be, if you really insist i can get more pictures of all marks.
Rear triangle is a warranty replacement, so again if you're pedantic, it is a slightly darker turqoise than the front triangle.
Rear shock has just been serviced and rebuilt under warranty. It really transforms the bike, none of that fox boost valve harshness then wallow then bottom out, just consistent, predictable use if travel.
Getting rid because it really is just about too small for me, im 5ft 10. I refuse to run a longer stem than 50mm, with a 70mm stem it would be perfect for me, but would ruin the handling for me. I must iterate if used as a trail bike, seated most of the time, the bike has an eff tt bigger than any other small, the size of most mediums, it's the standing length which is small (but still on the small to med size).
Just stripped down, checked and rebuilt. All bearings are ok for the minute, not box fresh, but not trashed.
Requires switch link bump stop (£2.95) and mech hanger (cant find my spare).
Reason for price drop - friend rode it, hit a gap blind and put a dent in the TT.
If you're are seriously interested, talk to me about price if it feels steep.
Guildford. deandobson(at)btinternet.com
Lots of pictures - http://www.pinkbike.com/buysell/1473677/