I'm having a clear out as I'm down grading from my 575 to something that has less travel as I'll not be going to the Alps this year (boo-hoo - quite gutted actually, but its time to move out)
There are LOTS of pics, so be warned!
I'm in Bromley, so Kent / SE london boarder.
You can mail me for any further detail : Richard dot wise at shell dot com (and you'd probably be best of mailing me if you want a quick reply during the day etc...
1) -Yeti 575 in LARGE. Sure you're all pretty clued up on the spec TBH - as in the title, this has the carbon rear end, and also has the upgraded Ti bolt kit.
RP23 shock has the following features:
Fox RP23 Shock, air spring, adjustable rebound damping, 2 position (On/off) ProPedal with 3 selectable ProPedal settings.
It also has a hope headset (but I can't remember the model I'm afraid - was about 60 quid though...)
Pics as below - I would describe it in generally good / very good condition.
It does have some marks as to be expected most of which are pictured below
After £500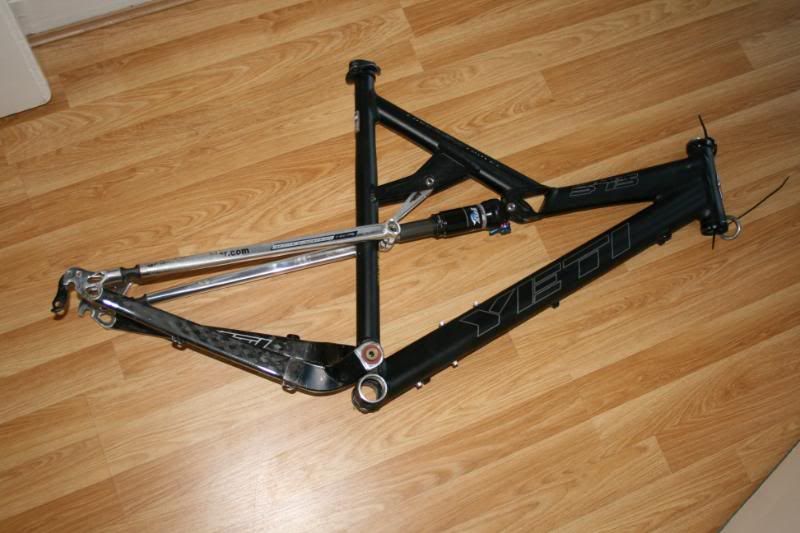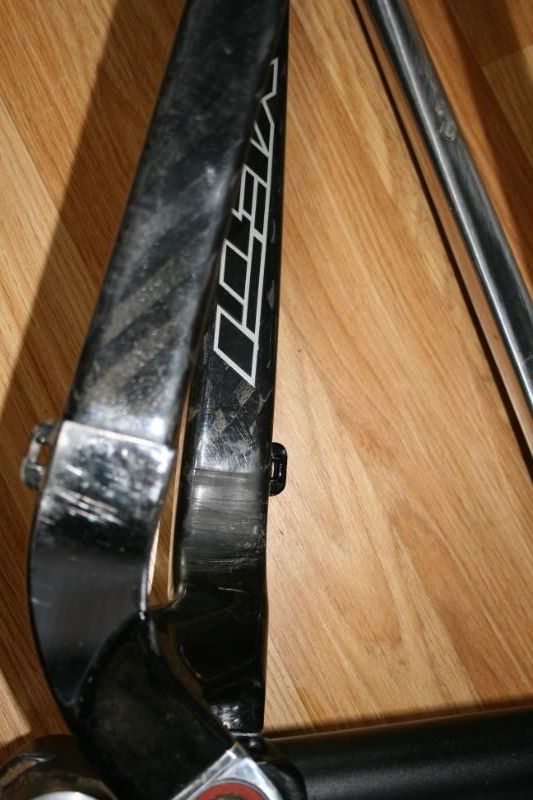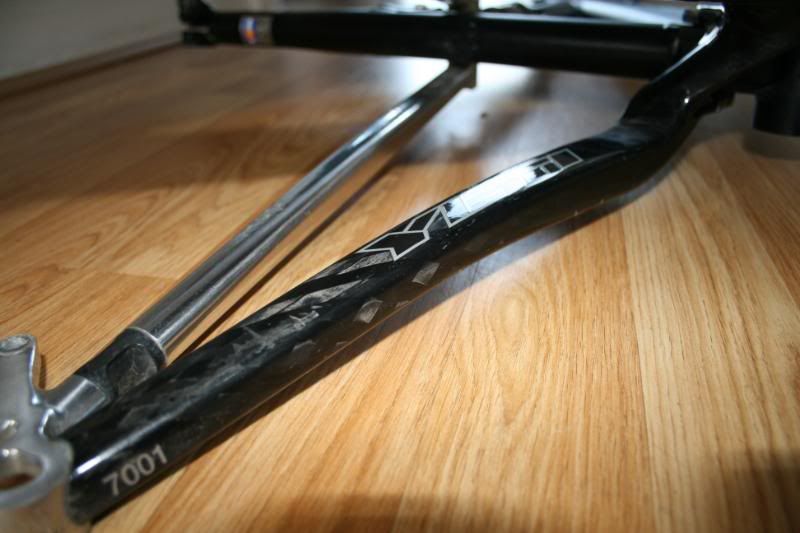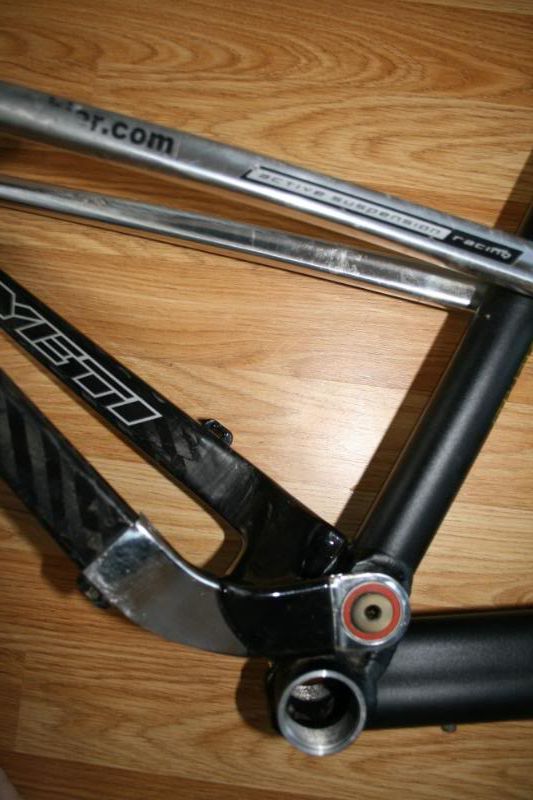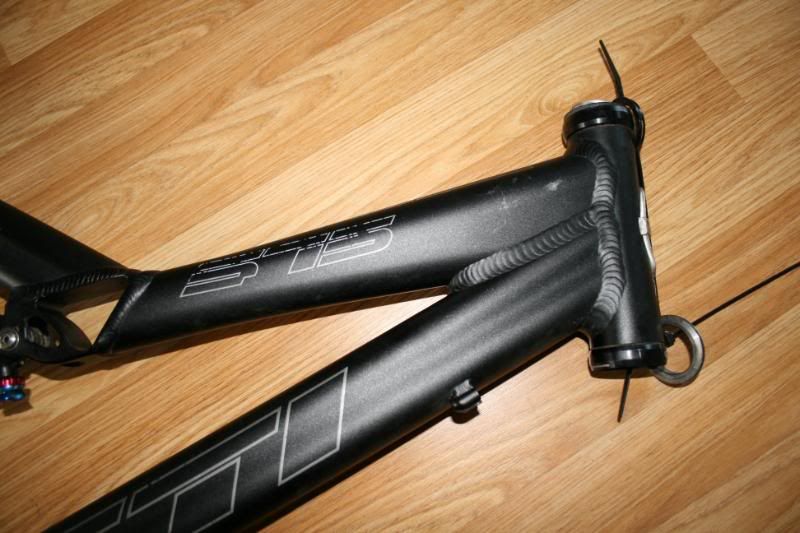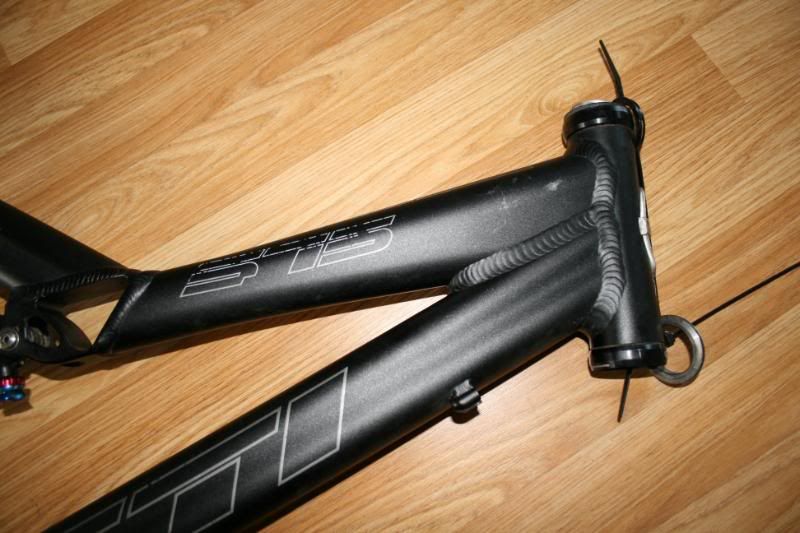 2)Fox 2008 RC36 Vans - bolt though.
AS you can see in the pics I would say these are in fantastic overall conditon, having been used for a week in the alps, a weekend in wales, and that is it. They are by far the smoothest, most plush forks I've ever had the pleasure of owning (and would love to keep them if I could find a cheap frame to put them on - but the sensible head has put a stop to that...)
I'm after as close to £400 for these as possible (but am open to offers) - they come with the spare springs, and the cd too. Steerer length is roughly 22cm. Pics as below: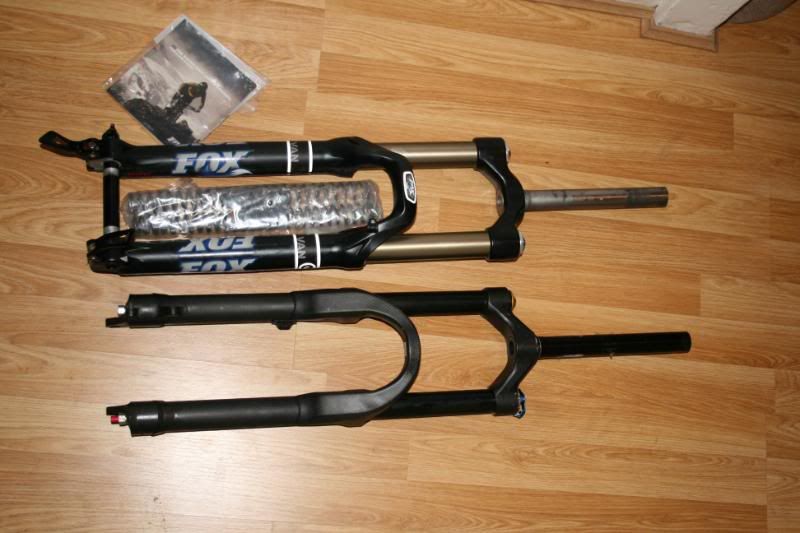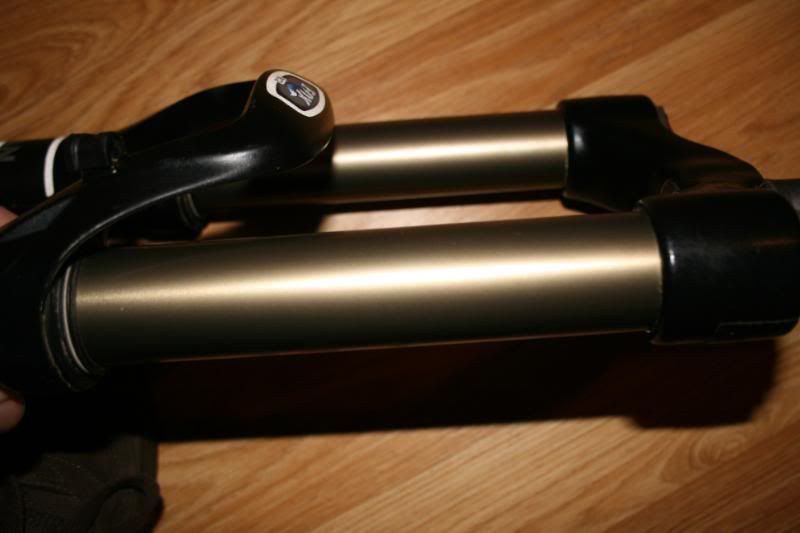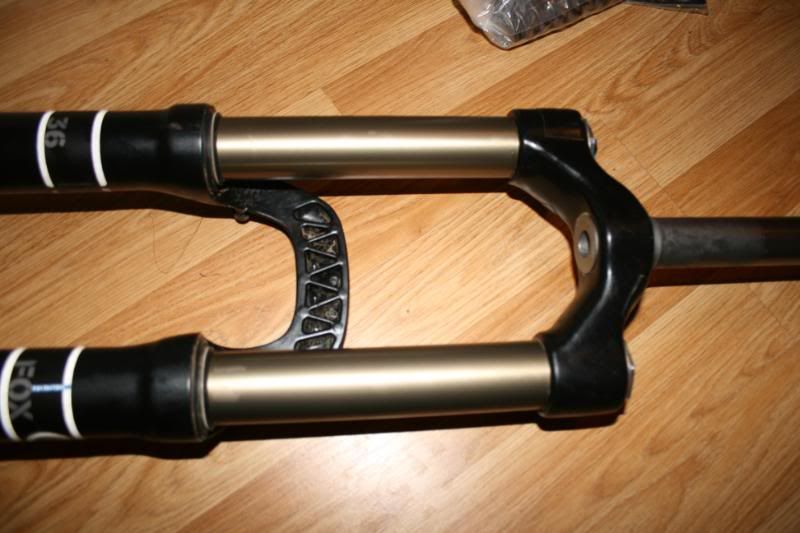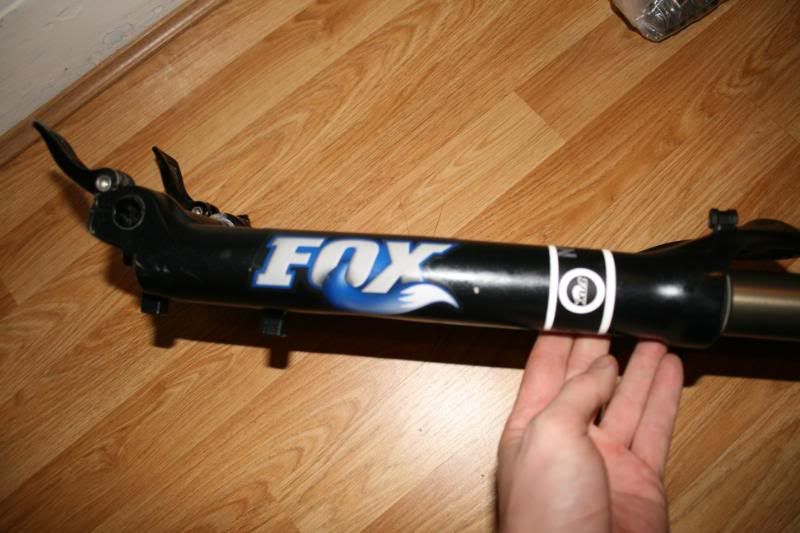 Minor cable rub on one of the adjustment knobs: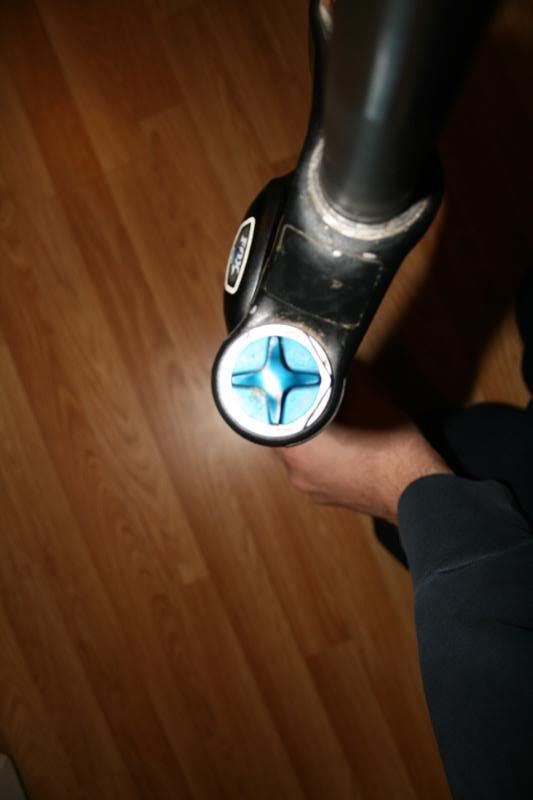 3) Pace RC 41 Fighters- think these are 150mm travel (but can't actually remember) and have the "launch control" or lock out. These too are in good condition with a few minor marks and cable rub etc.... They've probably seen all of about 2 weeks use in total.. They do howver suffer from the minor leak that all pace's I've ever seen seem to have. Despite this, they worked fine when they were last used (but as a warning they'll probably need to see some proper use for the lock-out to start working properly again - when they were new it took about 20 mins or so for it to engauge (and the 2 other guys that had them who we were with had the same happen), and stay locked -great for climbing once bedded in though!
Steerer lenght is roughly 23 cm on this... £300 posted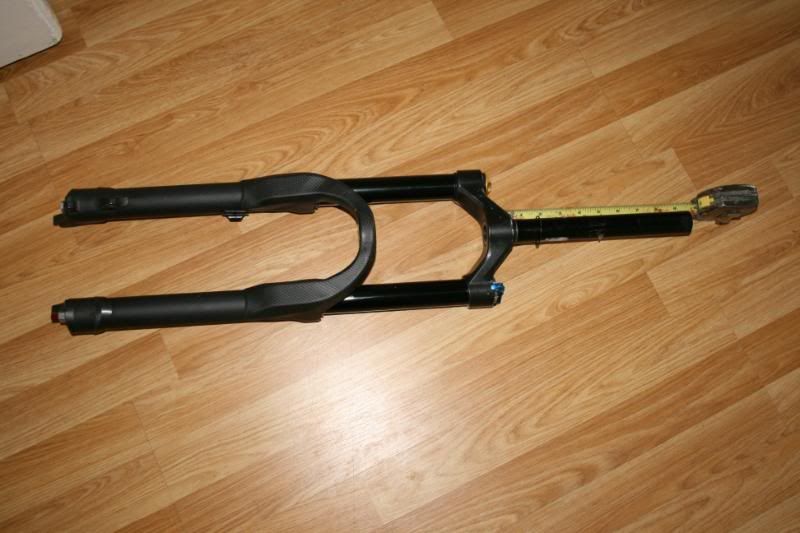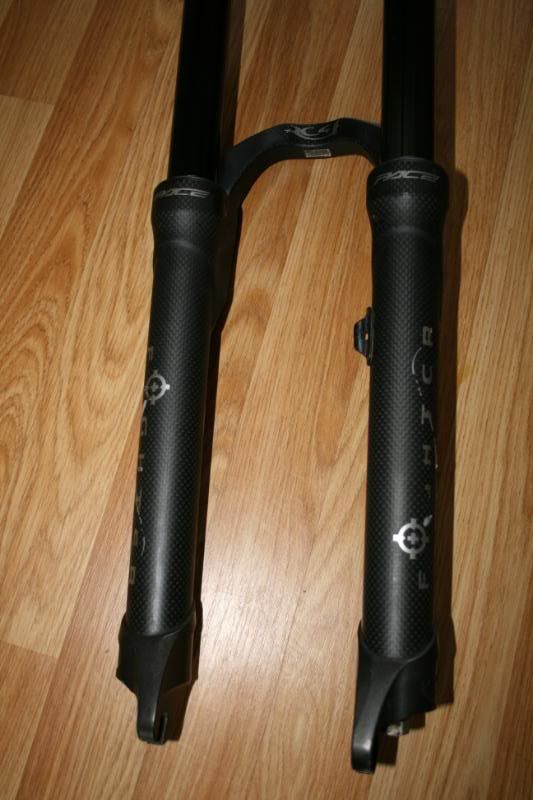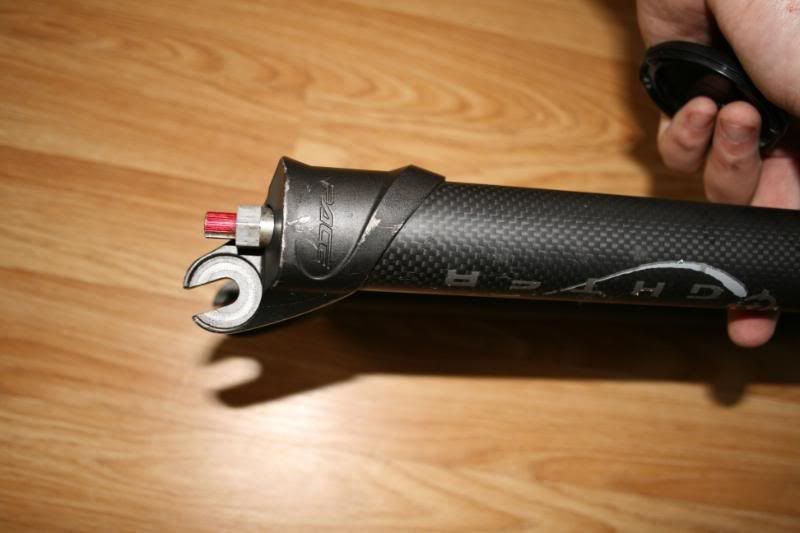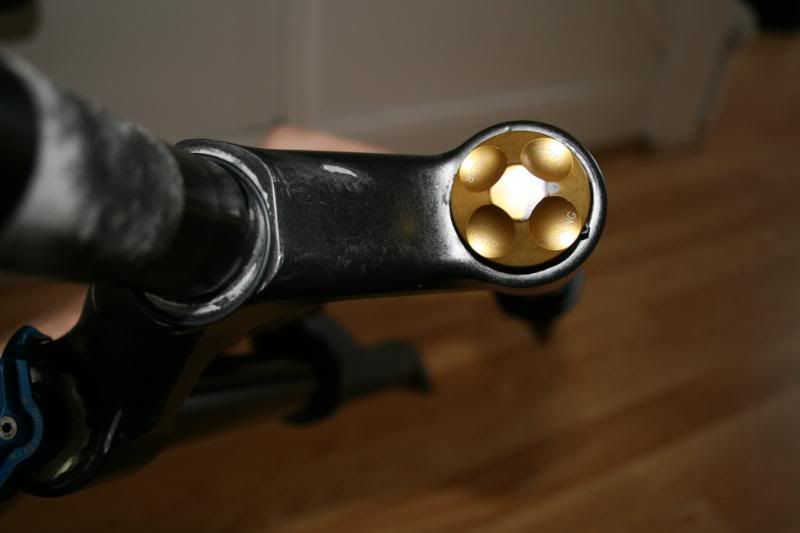 4) Juicy 7's - 203's front and rear.
As shown in the pics - good general condition. I need to removed the discs from my wheels still - they will come with all bolts, and mounting kit. (and a 180mm mount too as I used to have those discs)
Both discs have very minor buckles although these do not affect the performance of them - they worked very well in the Alps (esp with the 203 discs when compared with 180s!)
One of the brakes has a tiny bit of pad life left, whilst the other has none. The new pads are included in the sale, as is the instruction book..
After £100 posted.: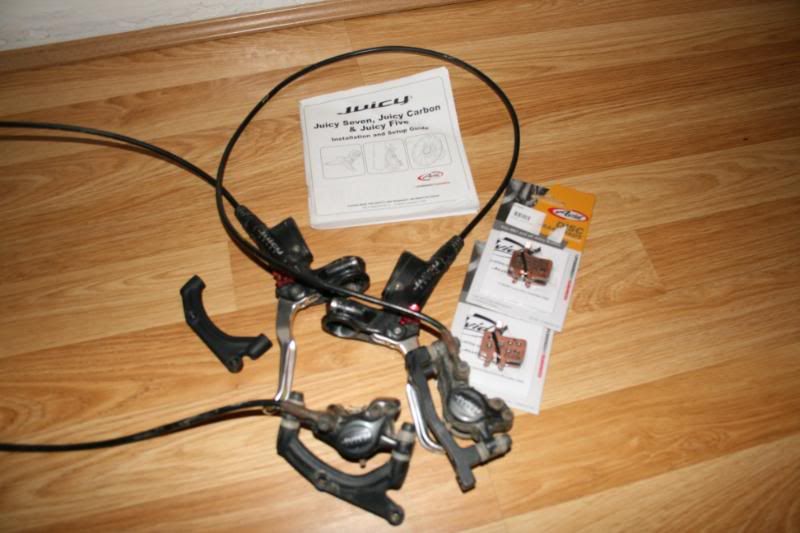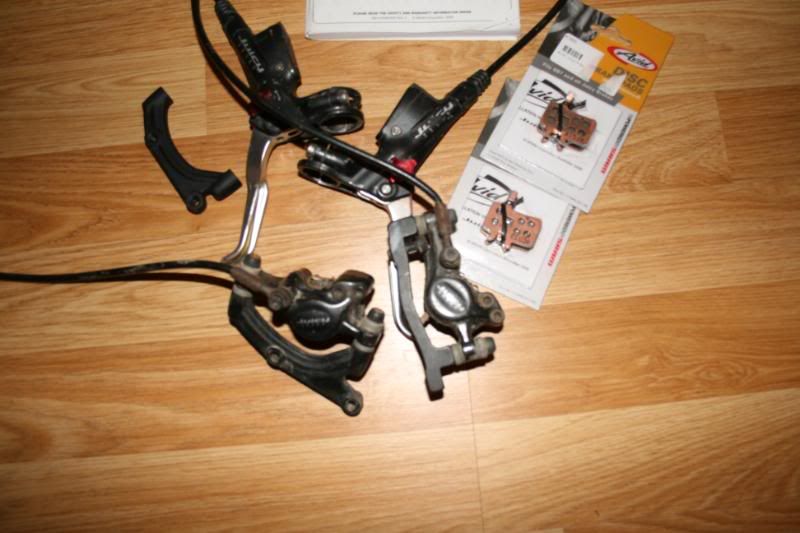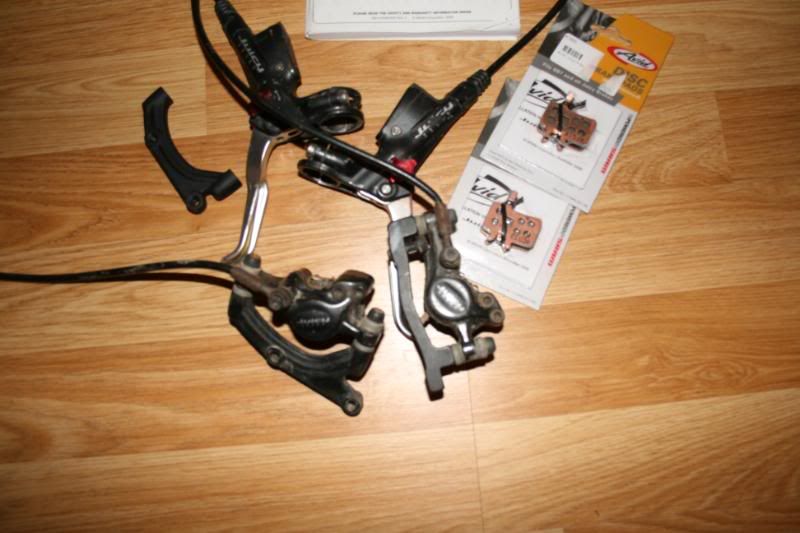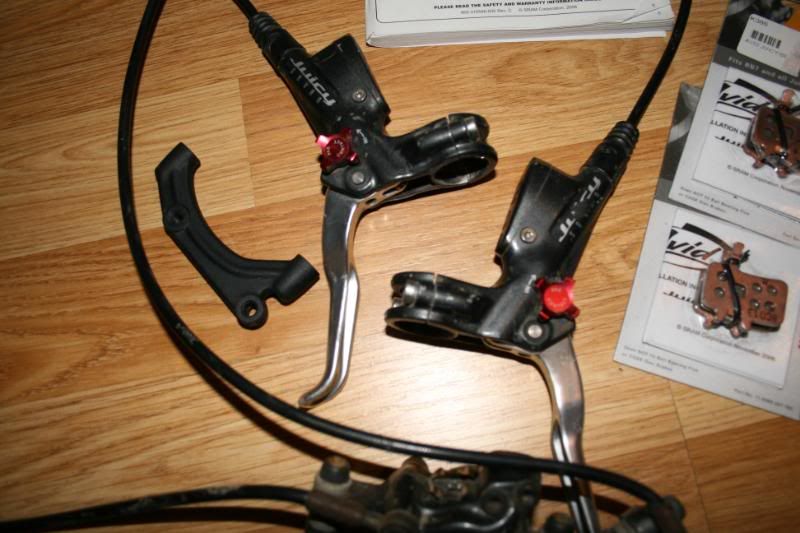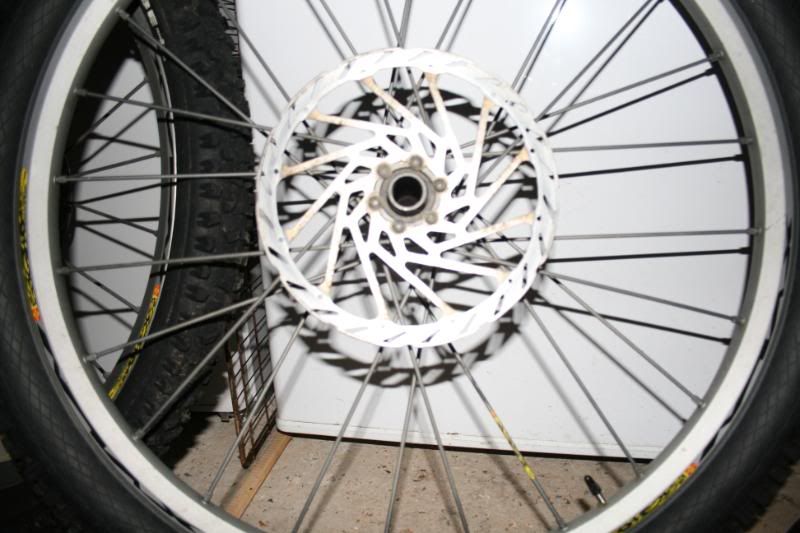 .
5) - I've also got another 203 Post - IS avid mount, still in the packaging - fiver posted to anyone if they want it!