Right, the OH has just started riding and is doing very well (imo) considering that they haven't riden for 10-years.
They are currently riding my Handjob - and I have set it up for them with a 50mm stem and narrower XC riders.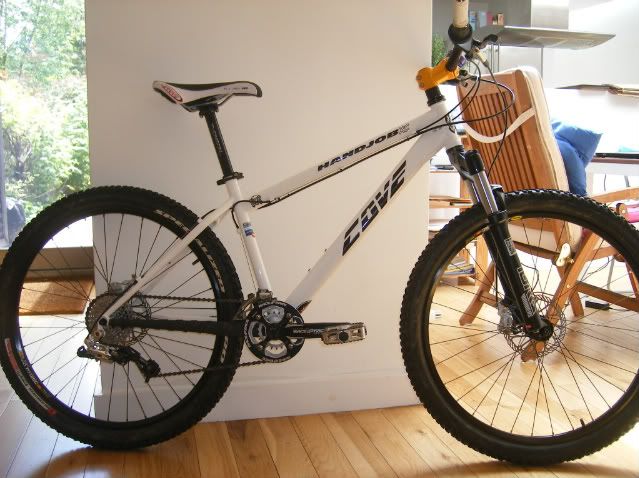 As you can see the build is a bit, errr, ecletic with the Tora's up front.
The OH is slight in build and the bike is a touch heavy up front for when they need to push.
Here's my question. Would it be wrong to replace the forks with some rigid carbon ones?
It would lighten and balance the bike up. Still provide some 'dampening' but it there's no escaping the fact that they wouldn't be suspension. The OH does not ride quickly and I'd rather they learn to ride a bike than rely on suspension. They are going to moan about it but I'm minded to think the benefits will outway the (short term) drawbacks.
Am I being cruel?