I've decided to split and sell my Turner Flux size medium
Simply as I don't ride MTB's much any more (road/cx now).this year it has been out 3 times.
I bought the frame new at a cost of £1450. I'd guess it has been rode less than 50 times. I'm a XC mincer so its been subject to no silly drop offs/jumps etc.
I have ran both 100mm sid forks and 120 Uturn Reba's.
I'm looking for £790 with Rockshock Reba team Uturn 90-120mm (this is the ideal fork as it can be ran at 110mm - which is perfectly balanced IMO) this is less than half what I paid for it!
(its going to be hard selling up considering how much it cost and how little I've used it). it has a canecreek headset too..the 101 (the expensive one)
I'll be selling the other following items off it:
Hope M4 brakes with braided hoses £150
Sram 0X twist 9speed shifters (new used twice) £30 with new Jagwire carbon coloured cables.
X7 rear mech £20
x9 front mech £15
Stilo crank (triple) with new granny & middle (used twice) & new BB (used twice)
KCNC seatpost £55 (cost me £90) as new!
Easton flat bars (used twice) £15
As you can see I spent some money this spring to make it 100% mint (to try to get me riding it again). As good as it is for UK trails (in fact I think its perfect)...its not an out and out xc race bike (which is what I want)
thanks Craig.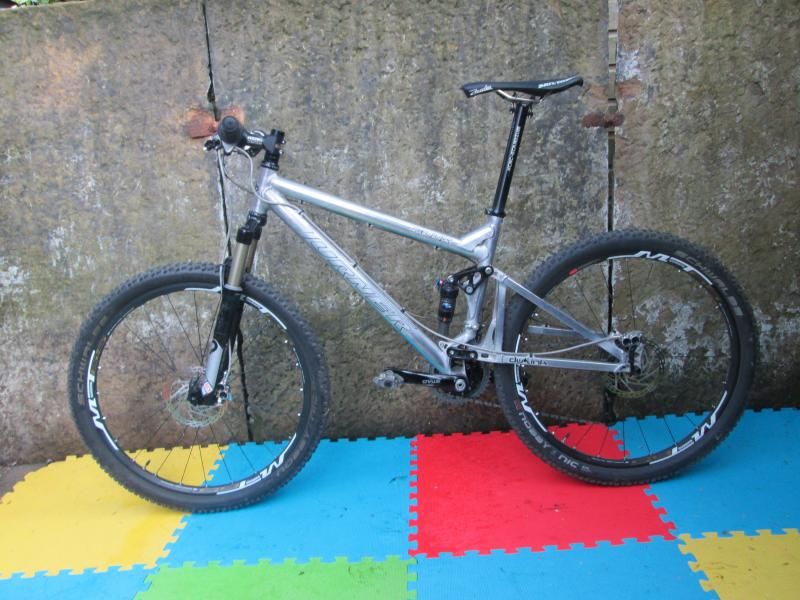 heres the reba fork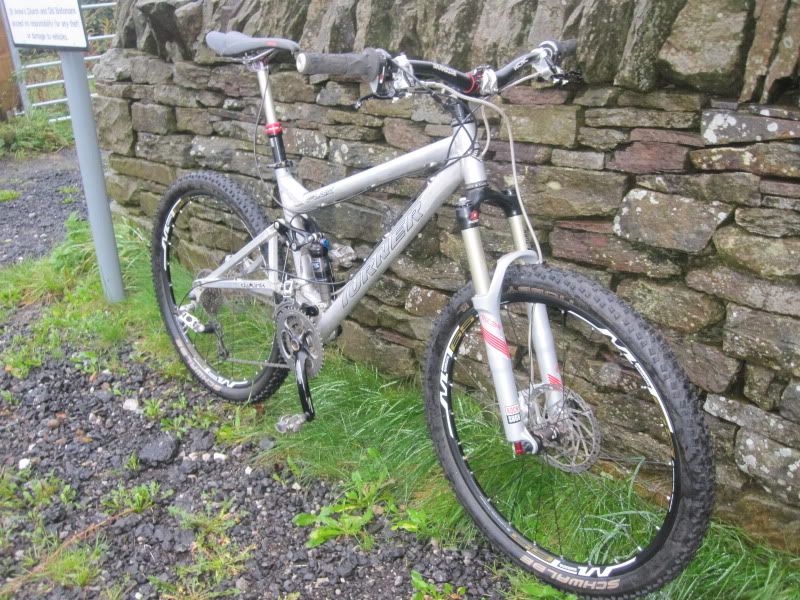 195mm steerer & QR
here are some pics of the frame 'new'. you can see the quality of the build and welds (made in America)