I was gonna keep this one under my hat untill it was done but I cant keep a secret
and I am having a meet up with deesta to discuss cool ideas for him to machine up .
and in view of these mega cheap dx lights was wondering if it was a waste of time .
or if there was any interest in us doing a run of these when the design is finalised.
I am going to use this one to get it working and then get Steve to work some machining magic on it If he is up for it .:D
it is pretty fugly at the moment but is only an experimental prototype to get everything in as small a case as possible
it was going to be just a double XPG so 650 lumens on full , But then as the size is dictated by the size of the 2 18650 cells it seemed 3 leds was the obvious choice.
so 1000 lumens on full and a better drive solution for a maxflex.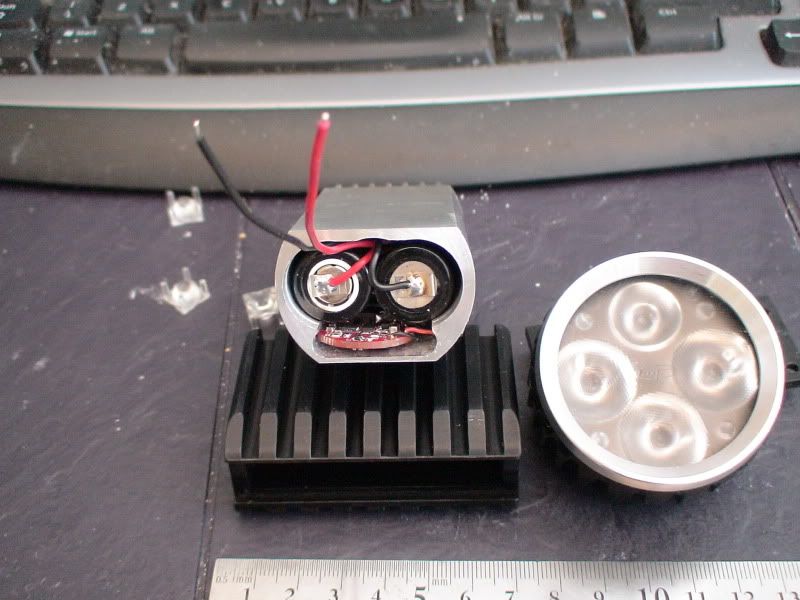 I still need to attack it with a belt sander to lose some metal and ovalise it .
the light on the right is a Hope Vision 4 just for size comparison
And a Big thanks to Smudge for the battery pack to use in the R&D
..
.
.
.
.