Purchased new in December 2011 from £2400 from Royles in Wilmslow.
Virtually unmarked - minor rubbing on cranks, couple of minor scratches on bars. No dents on scratches on frame or rims. Its done about 150 miles. Bike is in Cheshire.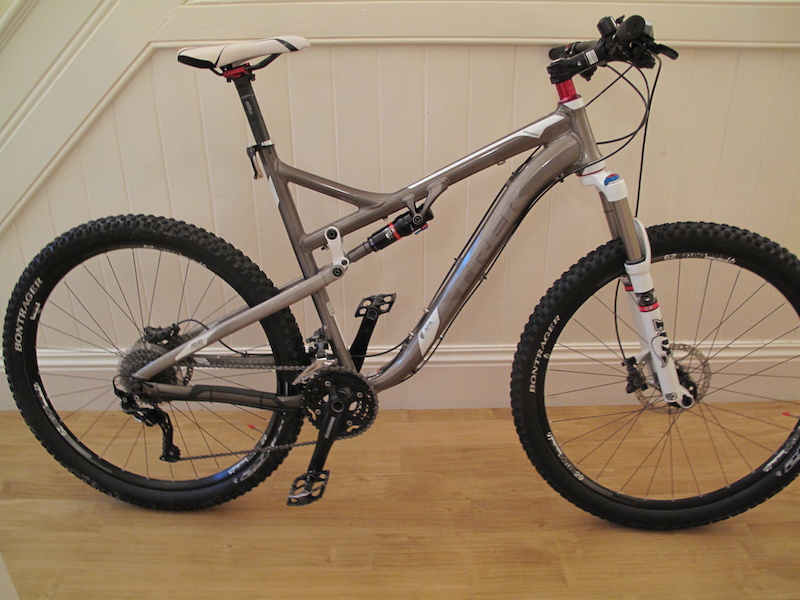 The Rumblefish is stunningly good to ride but its not getting enough use as I'm either on my road bike or my hardtail riding with the kids in the Delamere. I fancy getting a better Hardtail as that more suits the riding I'm doing.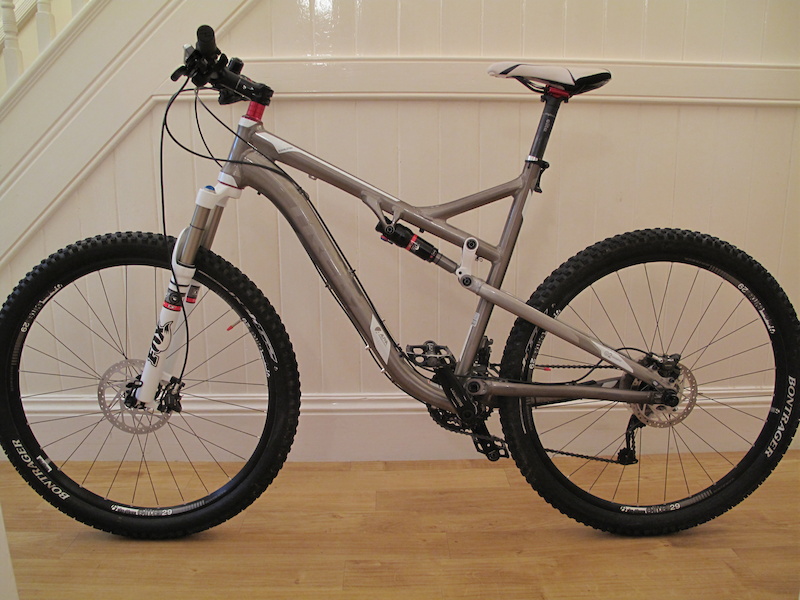 Pedals not included with sale but I'll bung a cheap pair on if you need some.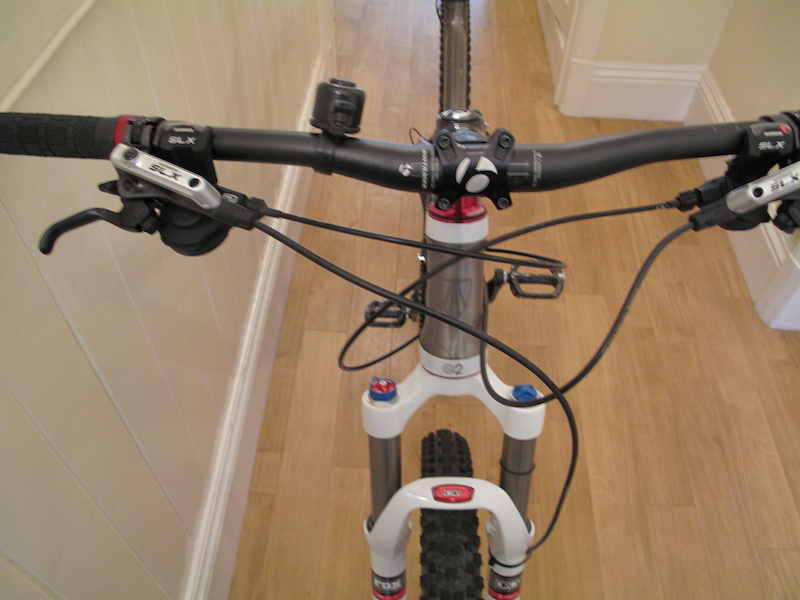 Shock pump, sag guide and Trek handbook included.
Details and sizing on the Trek Website here: http://www.trekbikes.com/uk/en/bikes/mountain/singletrack_trail/rumblefish/rumblefish_elite
Collection preferred but will post - contact me to discuss and for any further info or hi-res pictures.
£1495