Hey,
I'm selling off my Trek Fuel EX 8 2009 Root Beer frame as it was used for parts for a hardtail over a year ago. The bearings for the swingarm have been changed and had about 5 rides on them, and the RP2 shock has always been serviced. The bike has quite a few chips to the paintwork as to be expected from a bike that was ridden a lot for over 3 years. Virtual 17.5" Actual 16.5" £ 300 with the shock (and a SLX front derailleur and headset)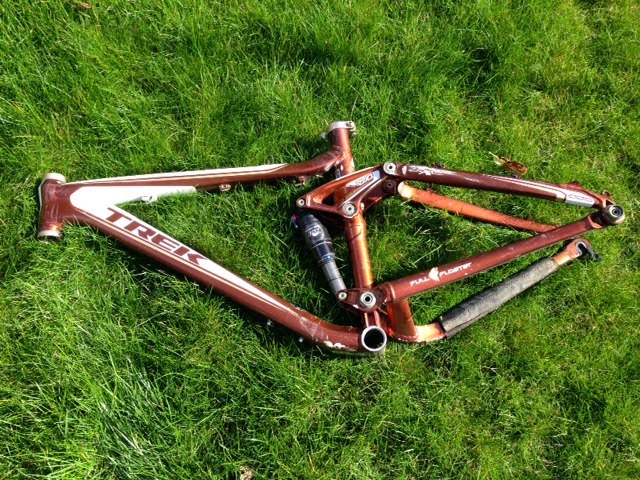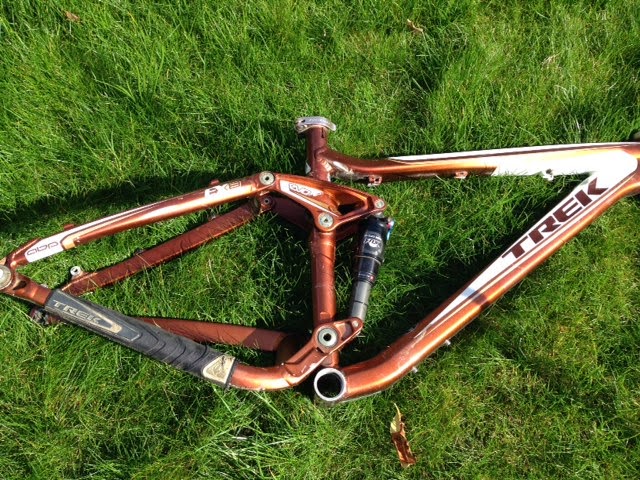 Fox Float 130 RL, Air adjust, Rebound, Lockout, Alloy steerer and quick release. The stanchions are 32 mm and were replaced and never saw many rides. Steerer length is about 198mm. They are in good condition! £200.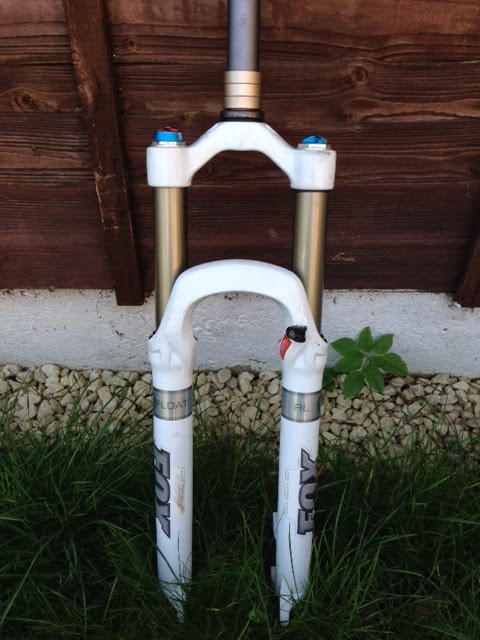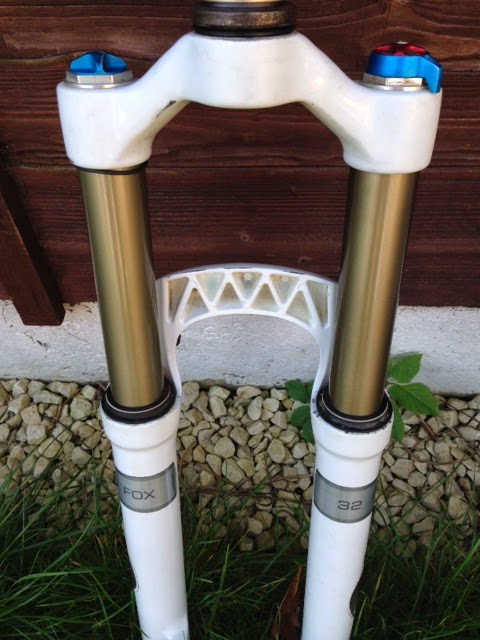 Bontrager Rythem Comp 2009 26" wheel set. Both are QR They have glanced a few rocks before but are still fine. £ 50 for the pair.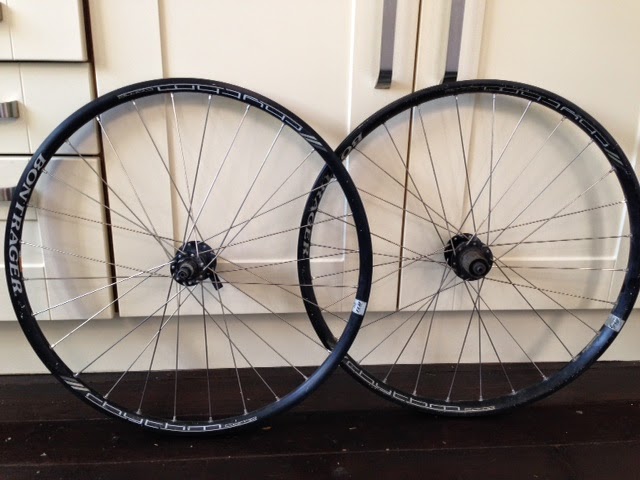 2 x sets of Avid Elixir R brakes. I will mix and match as you want and give some superstar brake pads with them too.
Black Elixir R SL, need to a bleed but I will throw in an Epic bleed kit, and 2 rotors £60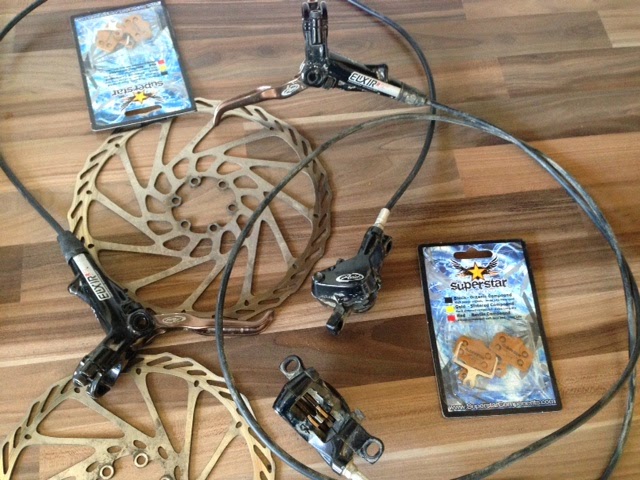 Grey Elixir Brakes were working fine when they came off the bike and 2 rotors £60.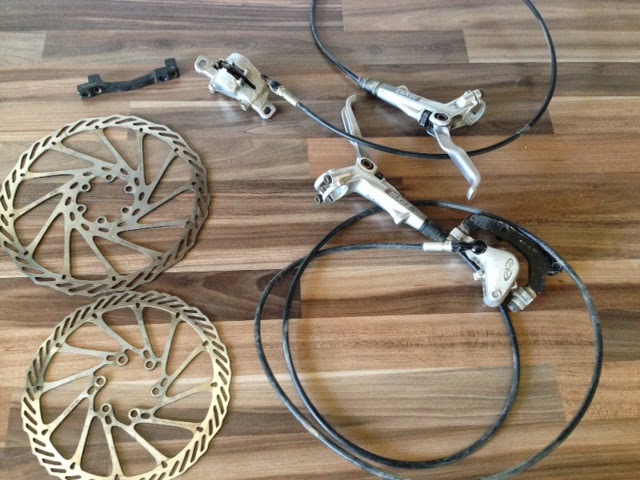 Rotors available are 1x 203, 2 x 185, 1 x 160.
I am open to offers and would prefer not to ship the frame. Give me a shout if anything is of interest and I can arrange more pics if needed. (Manchester based).
This is the spec when the bike was bought, bar the upgraded brakes.Bike Spec