Back in the late 90's and early 2000's I had a dabble at some club racing, and spent a few years racing Alfa Romeos. I had reasonable results, but was always hampererd by my budget, or lack of. I gave it up when a mortgage and 'real life' stuff became more of a priority, and funds wouldn't allow both.
Since then, I've tracked my motorbike a few times, and been to the Nurburgring in a friends track prepped 3 series BMW, but it wasn't until the Easter weekend that the bug really got reignited by a trip to Croft, and quie a few laps in a generous friends Caterham.
So, last week I scoured the small ads and watched a load of cars on Ebay, and finally found one that I thought might be a good bet, and one that I'd likely get pretty cheaply. I bought it blind from Ebay, but made it clear to the seller that if it wasn't as described or was a wreck I would walk.
Saturday I picked her up. A 2003 Renaultsport Clio 172 Cup.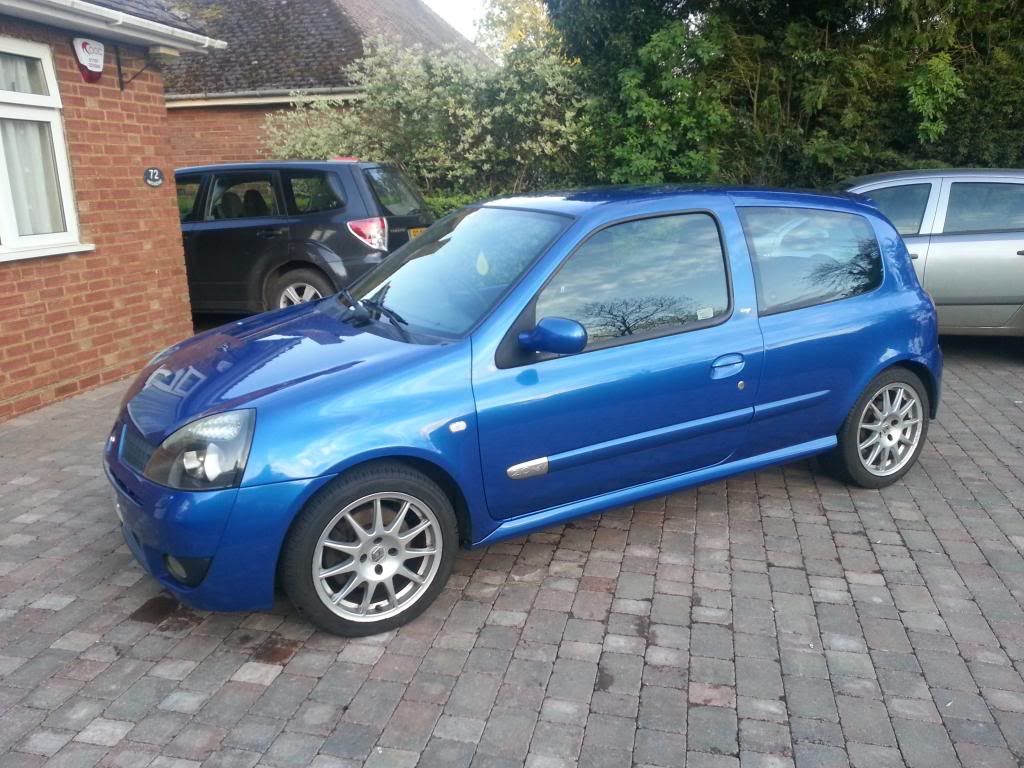 It needs a few bits, has some knackered bits and bobs, but in general she's straight and sound and the knackered bits (bushes/suspension etc) were always going to get junked for uprated stuff.
If there's interest I'll post up any updates as I develop it.