[img]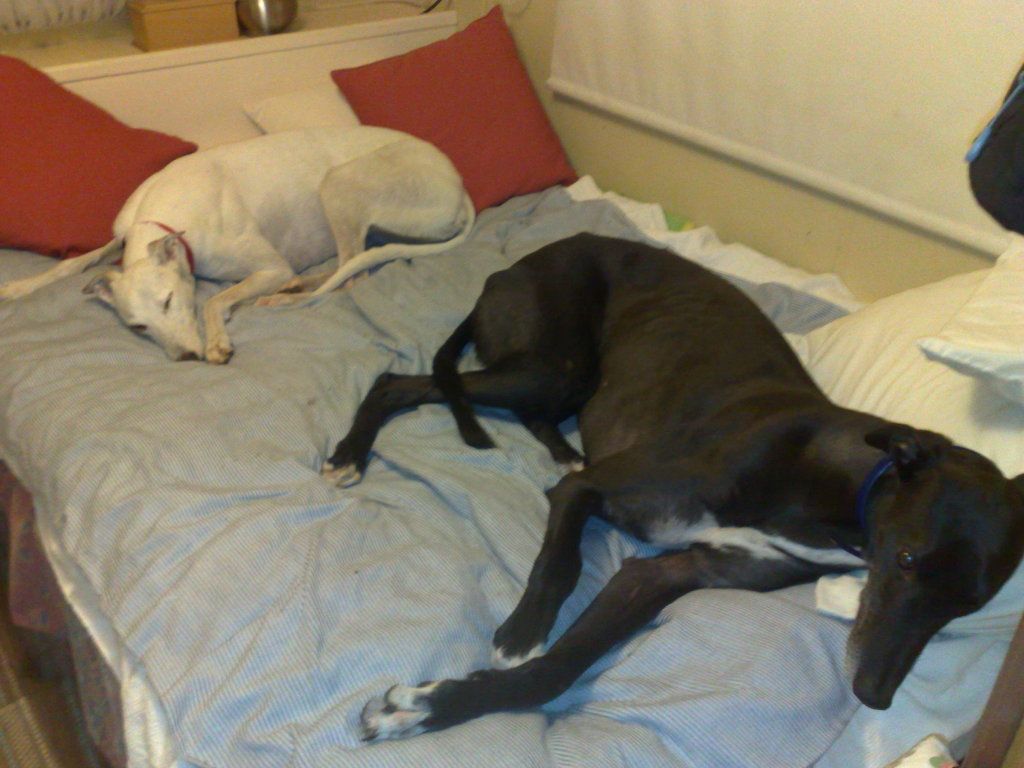 [/img]I have two rescue Greyhounds, I adore them. I've had them a year next week. They are 6 1/2 and 3 3/4.
There were half a dozen accidents in the first couple of weeks, but we're ok now. I take them out regularly and when they wee I say "Do wees, good girl/boy" so now when we are in I can say (in a silly voice) "Do wees?" and they know they can go out if they need to.
Teddy's teeth were awful, awful, AWFUL and he had 16 out - he's a much happier boy now.
Their coats and skin were bad, but I feed them on James Wellbeloved and all shiny and lovely now.
Stairs. They'd never seen stairs so coped with them by leaping from top to bottom, with me in tow. I was almost pulled over, but they've learned now.
Other dogs. They've never seen other breeds. Dot gets nervous and tries to run, Teddy gets nervous and tries to bite.
However, a year of socialising (muzzled) they now stand calmly and even sniff other dogs in a friendly fashion.... small fluffy dogs are another matter. And cats galvanise them into action, if they were off the lead they would deffo chase cats.
I could go on, but I won't, please email me if you want any more info, meantime, here's a picture.