OK, I have a potential move to the US on the cards with work, North Hills, LA. Where I def wont need a Rigid Ti SS Hardtail...and something bigger than a 4" / 5" Full Suss.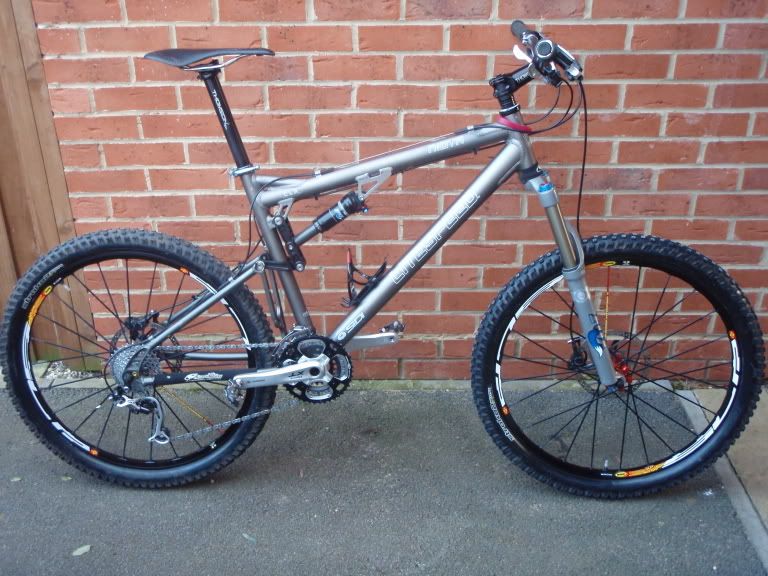 So I'm looking to punt on EVERYTHING off of the bikes below. I reckon the bars, stems, posts, brakes, rigid forks will go no probs. But what are the following worth, all it very good condition. Reckon I'm close??
Litespeed Obed Ti (LRG) incl the rediculously priced SS drop outs 4 months old - £800 ?
2008 Litespeed Niota Al + RP23 (LRG) with new back end, Can adjust travel from 4" - 5". Pretty light, great frame. - £350
2009 Fox 32 Talas RLC (std QR, used for about 200 miles!) - £350
2008 Crossmax SLR ISO Disc - £400
2008 Chris King ISO Wheelset in PINk with 819 rims (tubeless) SS Rear with 16t CK sprocket. - £350
What say thee?