I know, right? It's still summer, but here we are again! The clamouring for the next edition had begun, so it seems only fair that I spend a little while on a rain dappled evening to kick off the 2017-2018 season of what is consistently one of my favourite threads on this here site.
What makes it so good? Well, it's you lot. It's the pictures, the stories, the shared experience, the learning and the humour. Oh, and the fact that we all hate bladers in equal measure.
So, what does the year hold? Am hoping, finally, to get Little Miss CFH and The Boy off to the slopes in January, and finding it hard to see beyond my fave old stomping ground. Am still desperately searching for a work justification to get to Japan to tag on a trip there. Montana is looking fairly likely for another trip (or two) given what's going on in the paperclip industry at the moment (Ahem.
). You?
And what about all the shiny newness? Anything caught the eye? For me, it's this lot...
The new Salomon XDR range. Nice looking all mountain planks.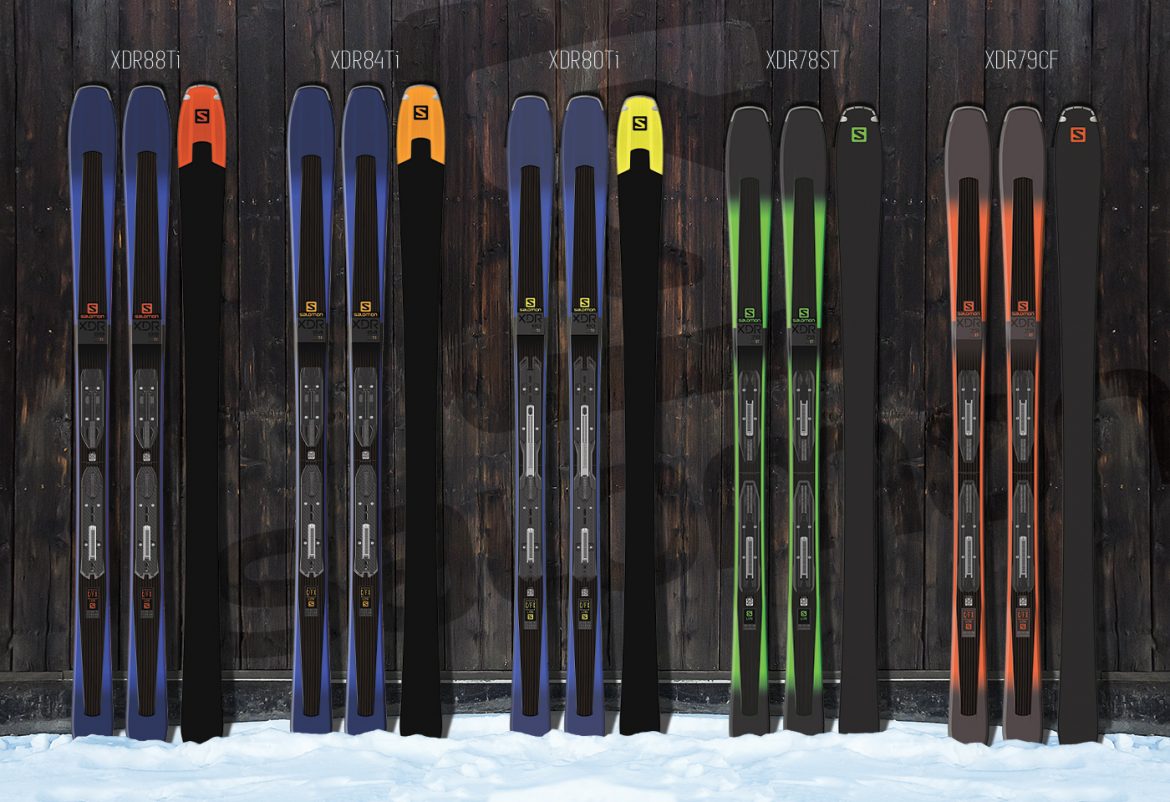 Nordica Navigators, the NRGY replacement. Tidy!

Not exactly my kind of kit, but these look astonishing. Salomon S-Lab X-Alp

In the "Not sure if awesome or awful" category, the Blizzard Spur

Rossi continue with the fugly tips.