I mean, come on! It must start being summer soon, surely?
So, to encourage the weather along, let's see your finest sporting photography loosely based around the theme of summer (Safe for work pics only, if you please....!)
Such as;
Sir Viv, giving it the beans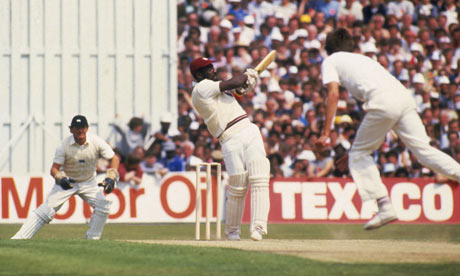 And, the other side of all those sunflower shots from Le Tour!

Over to you, folks. Let's brighten up a grey Friday!