Friend of mine is buying her husband a bike for his birthday. He wants to get fit, hasn't ridden a bike for years, lives five miles or so from the train station. £300 budget. So I was looking round at Trek, Spesh and Giant hybrids and for that money you can get a reasonable 700cc city bike.
But then I remembered what I used to commute on in London a few years ago and they still make it!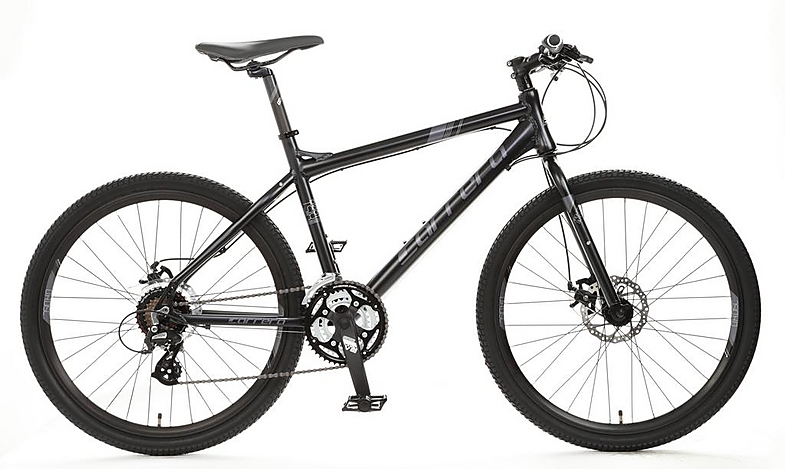 Carrera Subway: http://www.halfords.com/webapp/wcs/stores/servlet/product_storeId_10001_catalogId_10151_productId_810737_langId_-1_categoryId_165534
£230 - mine was £300 about seven years ago and didn't have the mechanical discs. He's not really going to miss the faster rolling speed of the 700cc and I think having something a big more rugged that'll take some towpath action is worth going with a MTB frame rather than a total hybrid.
Assuming it fits. Good thing about Halfords is here are loads of them around to try. Just make me think that we're always having moan about how expensive cycling is - but as an entry level bike for someone who wants to ride rather than drive, I think the choice out there is brilliant and excellent value. He 'breaks' even after something like 35 trips because of car parking and petrol. And it's one less car on the road.
Good to get a different perspective sometimes