It's the final day, and it's going to be incomparable in the strictest sense because we really wanted to pay full tribute at the end of this 100th edition. From the sporting perspective, there shouldn't be too many surprises: it's difficult to imagine the sprinters missing out! And if that sprinter happens, for the fifth consecutive occasion, to be called Mark Cavendish, then that really would be an extraordinary exploit. From the celebratory point of view, we have an unforgettable route, which will start in the gardens of the Palace of Versailles, pass the monument to Jacques Anquetil, then go through the courtyard of the Louvre, before turning not in front of but around the Arc de Triomphe. The finish will be at dusk, at around 9.45pm. It will be magical...
Well Froome did go big, but then thought, "**** it, I've already won" and cruised the last few k, giving Quintana a huge win. He's definitely one to watch in the future. Rodriguez also one to watch at the Vuelta (assuming he's racing it). A lovely ride from Jens in what will most likely be his final tour, he held on for 32nd on the stage as well, beating Rolland by nearly 2 minutes..
It has to be Cavendish - right?
Remember it's a late stage, probably best to start watching around 7pm - 8pm.
A few useful links
Live Cycling News Text Updates
Steephill
Official Tour Live Feed App
Classifications
Withdrawals
Fantasy League Standings
Loser League Standings
In the fantasy league The Blackest Rats by HitamTikus takes a massive leap forward to take 1st place by quite a margin, knocking Ro5ey's Roulers by andy rose into joint 2nd with The Hounds of Zaroff by Ceri. The loser league is pretty much all over, thanks to Contador's performance Time to do some crashing still sits smugly on the bottom, and surely only Goss winning in Paris can change that. Might as well start celebrating now...
http://www.cyclingnews.com/news/contador-no-vuelta-a-espana-title-defence
http://www.cyclingnews.com/news/froome-tour-de-france-has-been-an-amazing-journey
http://www.cyclingnews.com/news/quintana-overjoyed-with-first-tour-de-france-stage-win
http://www.cyclingnews.com/news/becca-offers-frank-schleck-a-way-back
http://www.itv.com/tourdefrance/news/100th-tour-de-france-in-quotes/

www.youtube.com/watch?v=iCUD0CPKJSM

www.youtube.com/watch?v=TFkjPgccHto

www.youtube.com/watch?v=go0rtUrD8C4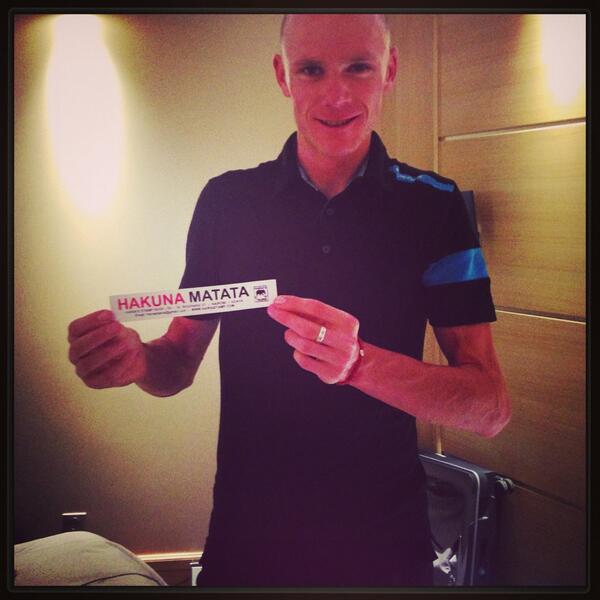 www.youtube.com/watch?v=NbOqrqjXw2o