Bit of a long shot I know, but im finding my Arch rims a smidge flexy under my 14 stone +. I'm also doing more aggressive riding and less racing so not bothered about a bit more revolving weight.
My rear wheel is about a month old after it was replaced under warranty by Hope following a bearing failure, the front is just a over a year old and still running fine and true with smooth bearings.
Both hubs are black Pro 2 Evo straight pull with DT spokes and brass nipples. Slight fading to decals on rims and the odd stone chip. Currently set up with Stans yellow tape. Running 15mm front and 142x12 at the minute but have spacers to run both QR.
Seen in this pic, but close ups available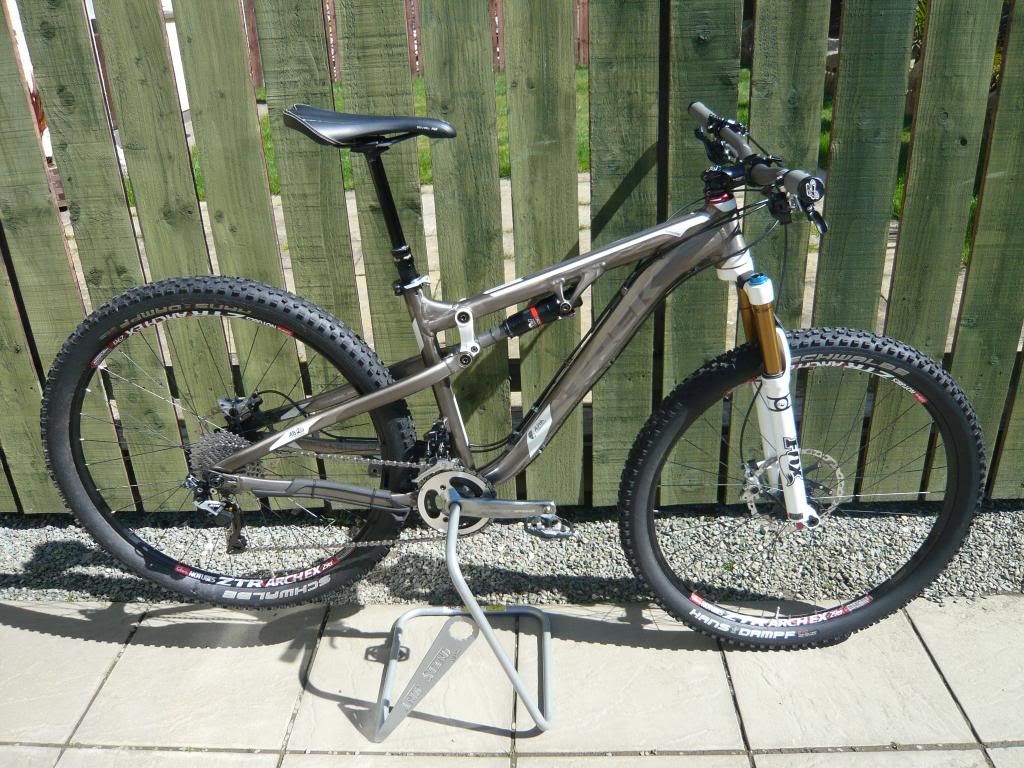 Anybody got a suitable Flow 29er (or Flow ex 29er) wheelset that can be run 142x12 and 15mm in similar condition who wants to lighten it up? Doesn't necessarily have to be Hope but preferred.