Anybods from STW play this rather addictive browser based strategy game? http://www.supremacy1914.com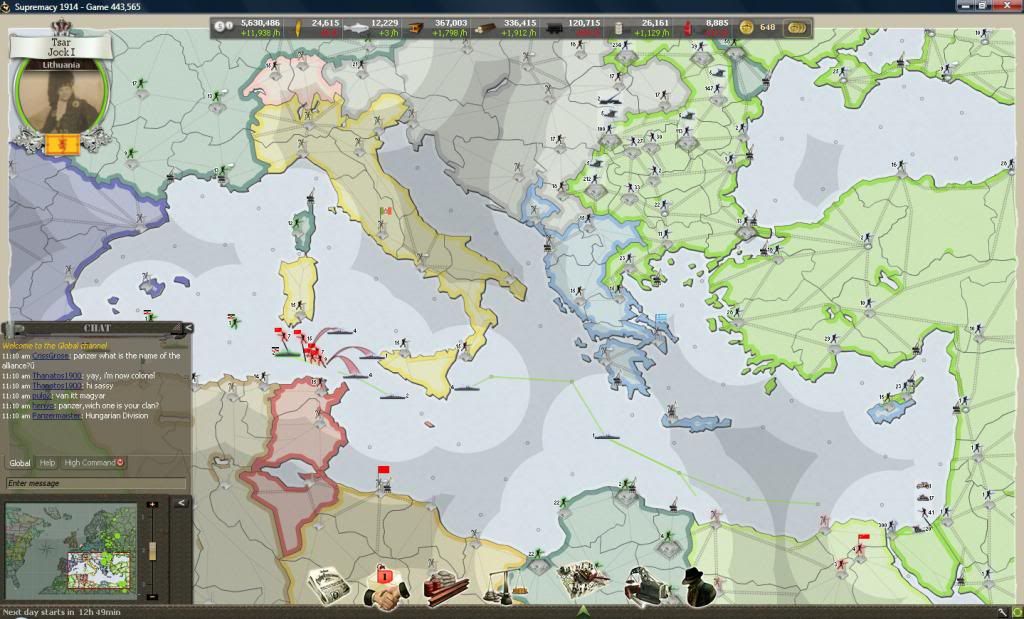 Involves economics, diplomacy, espionage, skullduggery and nefarious deeds as well as the more obvious lobbing high explosive over your neighbours border or sending a fleet of dreadnoughts up the creek to politely "explain" your point of view from the perspective of staring down the 15" barrels of your naval rifles, rather cranial at times.
Set roughly in the 1910-1920 era of the 20th century with the appropriate technology, the basic point of the game is to hit 1000 points as quick as possible either by economic means or all out war or both.
Nice thing about it is you don't need to micromanage the game and spend hours on it, simply give your orders once a day and forget about it for 24hrs. The game pictured is on day 82. Just thought I'd mention it if anyone is looking for some amusement of a dark evening.
Beware though the game has one default setting that seems hard to get out of. If you are playing the as the UK or the German Empire... you seem to have this itching desire to teararse across the low countries/channel (delete as apropriate) and deliver a damn good shoeing to the French -
"Hande Hoch Jean-Claude ich bein ein Englander!"