Hi all.
Got a Selle Italia SLR Team in white with carbon rails for sale. Very light, 135 grammes only.
Fitted it yesterday, did one ride and put my Spesh Taupe back on the bike this morning.
Should have known better as I have had a try on a Flite some time ago and didn't work for me either.
I paid £80 a week ago ( best price I could find ) .
Asking £65 posted.
The seat is like new, not a mark on it, rails perfect.
[img]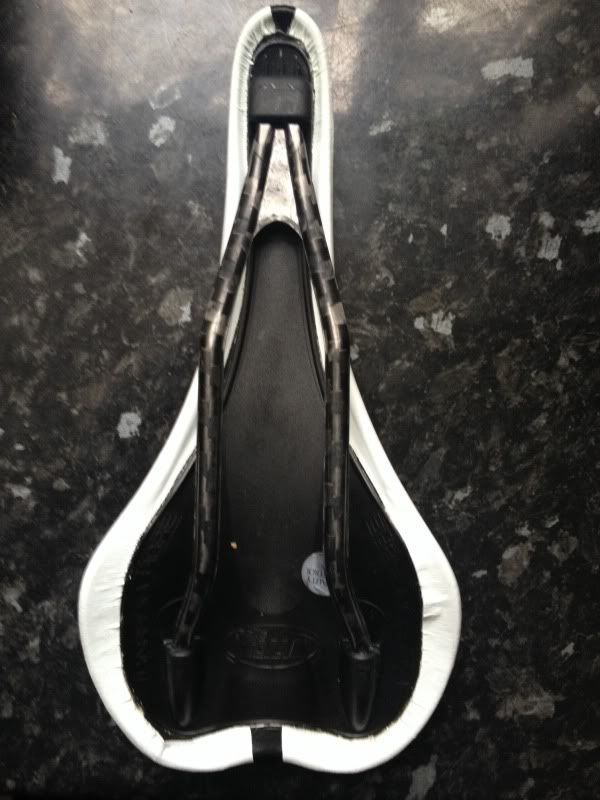 [/img]