Slight problem that this bloke's an Ed Milliband looky-likey but;
Yusuf Yerkel is a senior adviser to Turkish Prime Minister Erdogan – a man who thinks his country should join the EU.
He is usually to be seen at the side of his boss. He is an educated man – not least at the School of Oriental and African Studies in London. So to say he should know better is putting it mildly.
But there he is, in front of several photographers and cameraman, in Soma yesterday, kicking a protester whilst he is both lying on the ground and being manhandled by several military guards.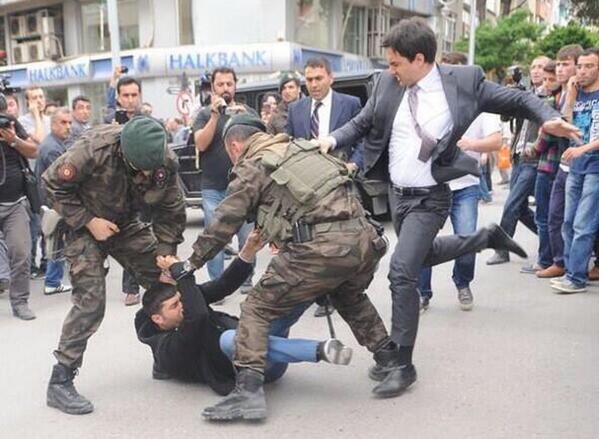 http://blogs.channel4.com/alex-thomsons-view/turkey-grief-anger-met-contempt-thuggery/7845
I think it's images/attitudes like this of 'people who should know better' and the fact that Turkey feels, when all said and done, a lot more 'foreign' to most UK citizens than most other European states.
It certainly fuels the argument (from a number of political parties) that we are, perhaps, too ready to see an ever expanding EU as a 'a good thing' regardless of the economic and social consequences for existing members and seemingly regardless of the political, monetary and social stability of the new members.