This is my lad's first bike, and it has served him well, but he's moved on to the next size up, so I'm selling it, and selling it pretty cheap.
Here's a description, warts and all!
It's a steel bike, so not as light as some other 20-inchers.
Paintwork has plenty of stone chips and scrapes on it as you'd expect - I still think it's a reasonable looking bike though. There is some cosmetic damage to the saddle. The biggest issue with the frame is a dent on the driveside chainstay just behind the chainring. This was caused by the previous owner hacking the granny ring off a triple he wanted to fit but leaving the stubs of the rivets protruding . I don't think it weakens it particuarly (being steel), but here's a pic.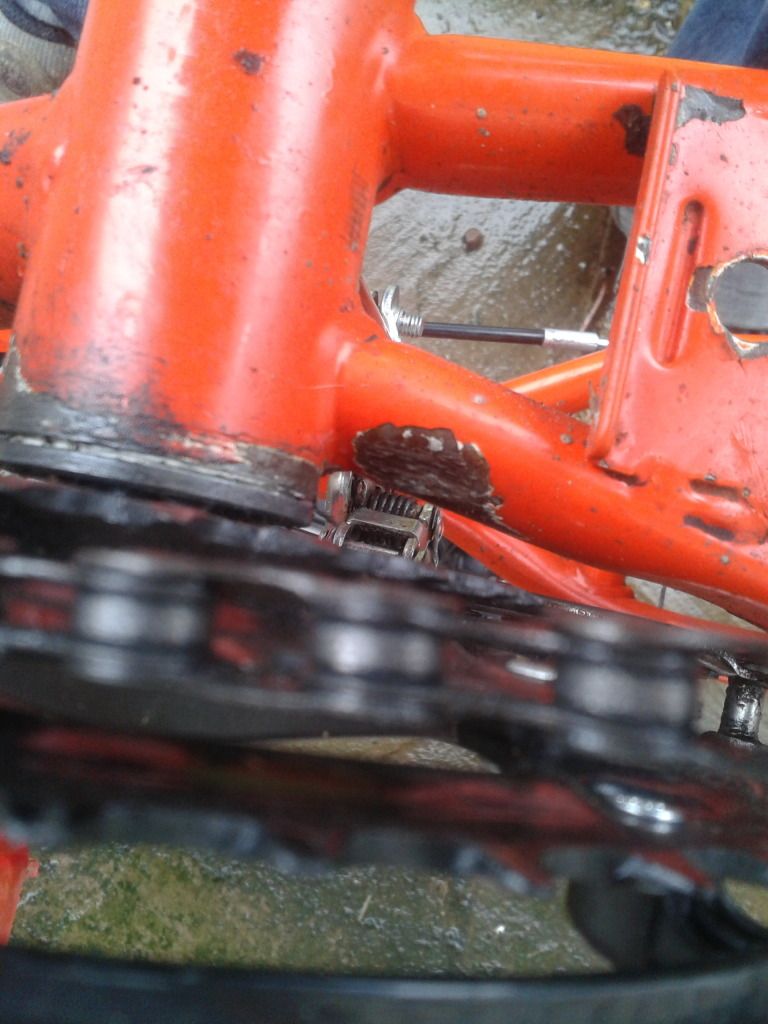 It now has a new Suntour triple on it, a new 7sp freewheel with 34t ring for climbing and shimano altus rear mech. I've also swapped the RH revoshift for a trigger shifter and replaced the BB.
There's currently a longer stem on, but I can put the original shorter one back on. Brakes are OK, forks still move. Hubs seem OK (bolt on not QR) It has a decent set of nearly-new tyres suitable of off-road use.
I've priced it with all that in mind. I'm in N Yorks and would prefer collection if possible - if only for the reason that I'm sure you'd want to have a glance at it first.