These all need to go, see amended prices below, make me an offer for multiple items:
Having a bit of a wardrobe clear out with stuff I just don't wear and never have done. Both pairs of gloves are minimal summer gloves but I find I need more padding on the palm.
The leg and knee warmers give me that 'over inflated sausage' look and I've never really seen any need to use them as I have a couple of pairs of 3/4 and tights.
The end caps are an extra pair I don't need that came with a new pair wheels a couple of weeks back but I run a 15mm front axle. They are the ones pictured with the blue hope grease still on them.
All prices include postage, discounts considered for multiple purchases, PayPal by gift or you cover the fees.
Please email for enquiries/dibs. Robinarnold69@hotmail.com
Details as follows:
Dakine Ventilator long fingered gloves pale green, large. Bought as an emergency pair from Llandegla a couple of years ago but hardly used. £14 £11 posted
Giro Rivet long fingered gloves, black, XL (but fit like a large). Father's Day gift this year, used twice £15 £12 posted
Bontrager full length leg warmers, black, zipped ankles, used once, large £15 £12 posted
Specialized knee warmers, dark blue with red trim, used twice, large. £13 £10 posted
Hope Pro 2 Evo front QR end caps, unused, still got the factory grease on.£12 £10 posted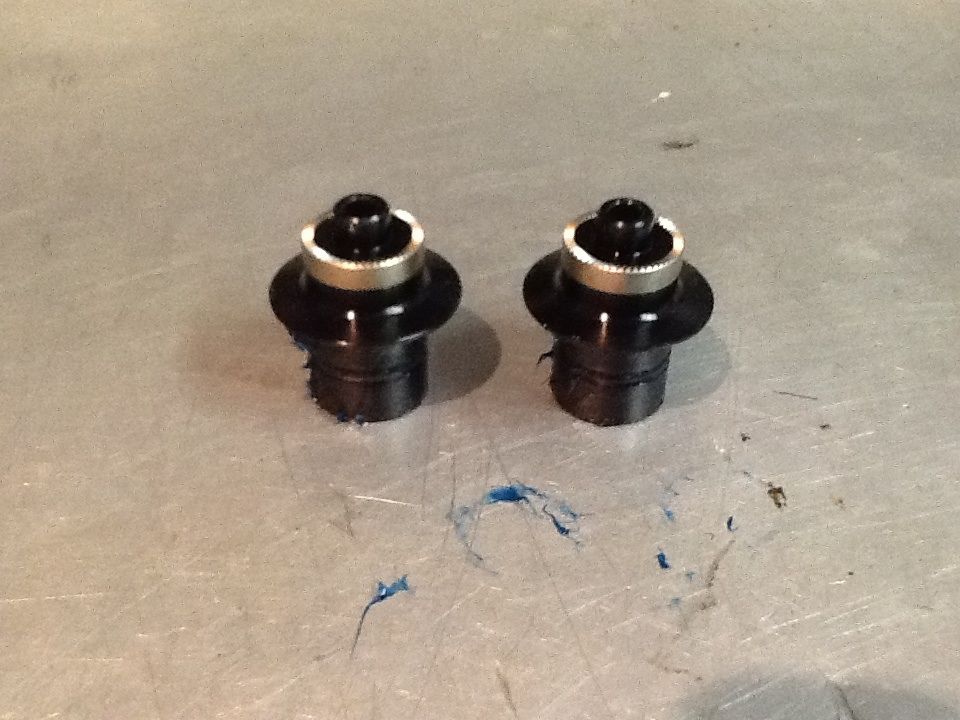 Thanks
Rob