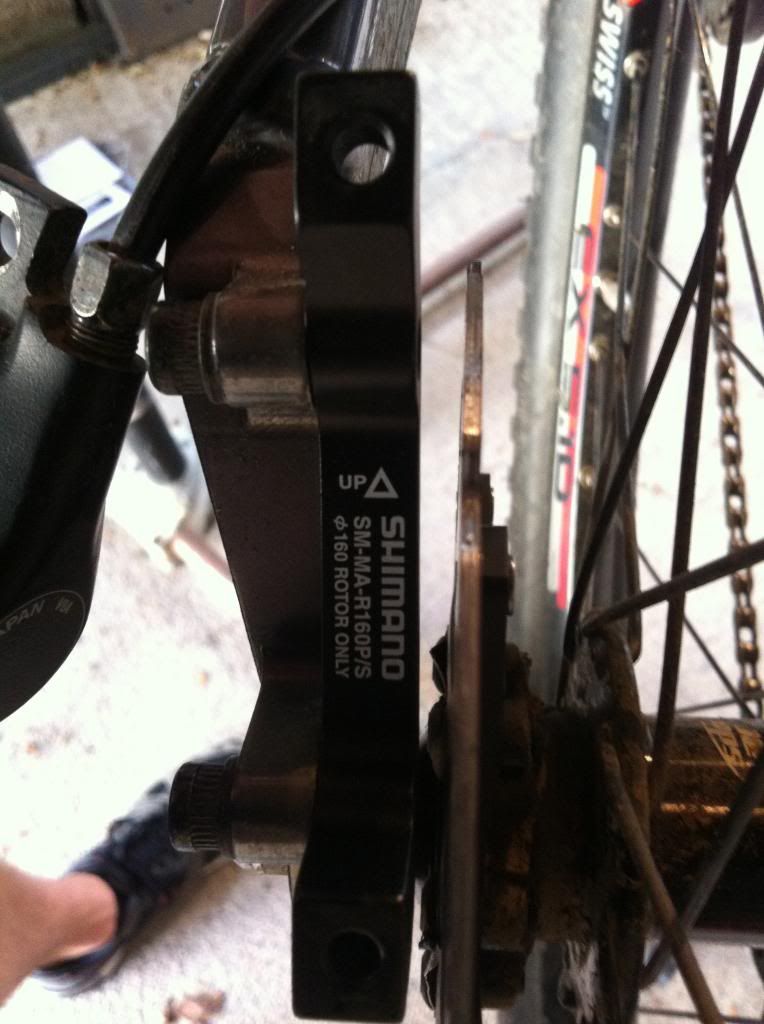 Afternoon all,
Ive just bought some new icetech rotors for my bike. Front is fitted fine. On the rear I have taken off the old 180 disc and fitted a 160. Have bought a new adaptor for 160.
went to fit the calliper and its not even close to fitting, quite some interference. Have started to suspect that the mounts on the rear swing arm are out of alignment, causing this issue, and could do with some advice on this (hence picture above). You can see in the picture that the adaptor is not running parallel to the disc.
I'm running XT M775 callipers if thats any use / relevance. Quite why I didn't have this problem when I fitted my 180s i'm unsure
Is this the root cause of my problems, or am I just being ham fisted and technically incompetent? (which I will subsequently blame on the current bout of fine weather affecting my nugget).
Help & advice appreciated.
James