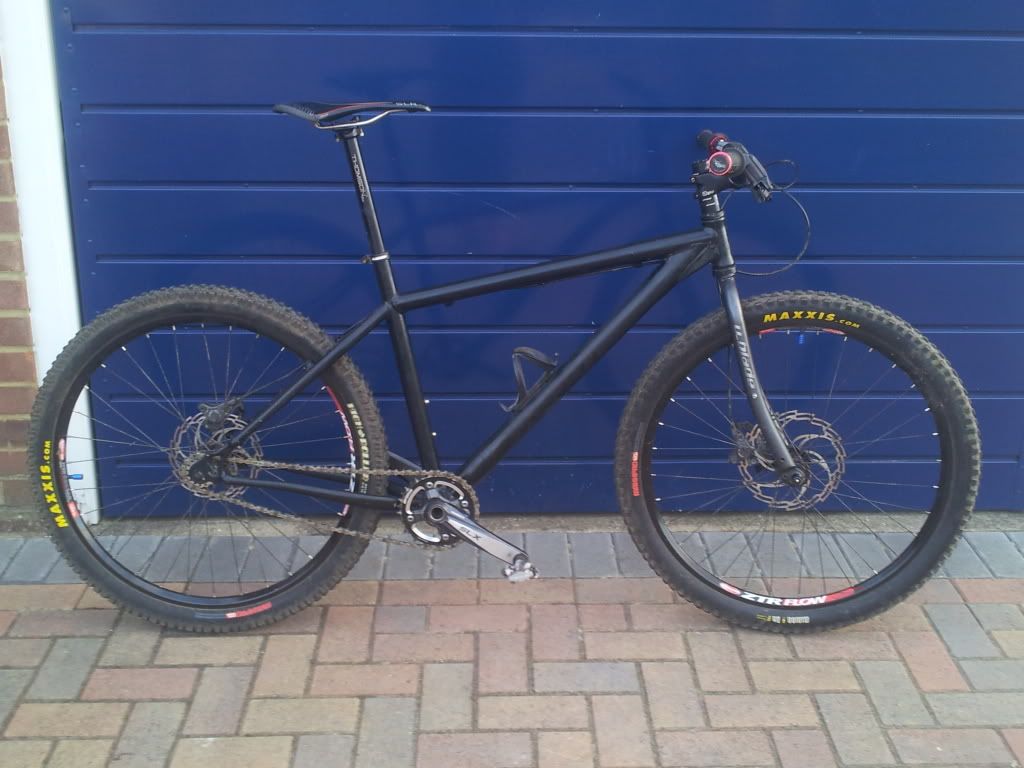 Been struggling to find a sufficiently cheap 29'' front wheel so put bits from my blue pig and spares box on my Gary Fisher Rig frame. Got a 29er fork on the way which should sort out the angles a bit.
Ride is 'interesting', but nowhere near as bad as you might think. Looking forward to taking around Swinley, although the BB is a little low and the cranks are 175mm so I'm expecting lots of pedal strike.
Someone please sell me a 29'' front wheel.