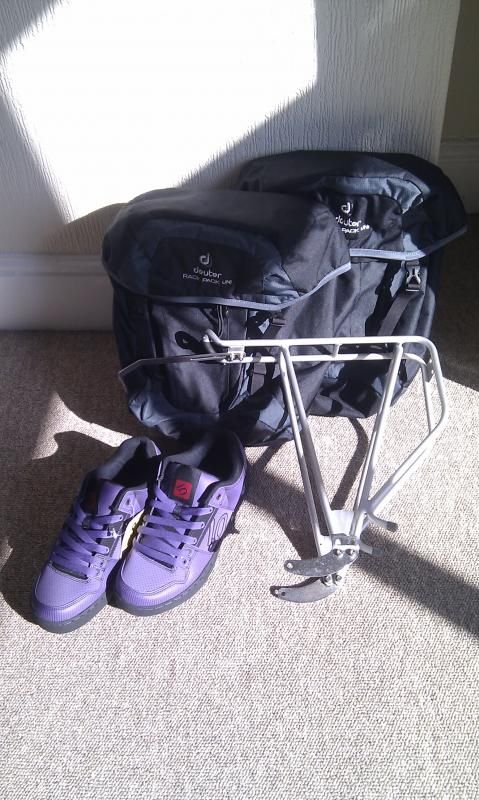 I no longer need my rack and bags, which are hardly used. The Axiom Streamliner mounts to the rear brake pivot bolt and skewer so can be fitted where many others can't. The top flat bit is narrower than normal to keep things streamlined (geddit?) which is more stable.
The bags are Deuter's Rack Pack Uni, which are 19 litres each:
I bought an identical second set of 5ten freeriders in 'galactic purple' for when my main pair get soaked but have never used them (tags still on, never worn) and need teh monies. Size 10.
Rack: £20
Bags: £40
Rack & Bags: £55
5Tens: £60
Prices are posted, less if you pick up from Sheffield. My email's shameer AT gmx.co.uk
Thanks for looking