Trek Elite 9.9, 2009 model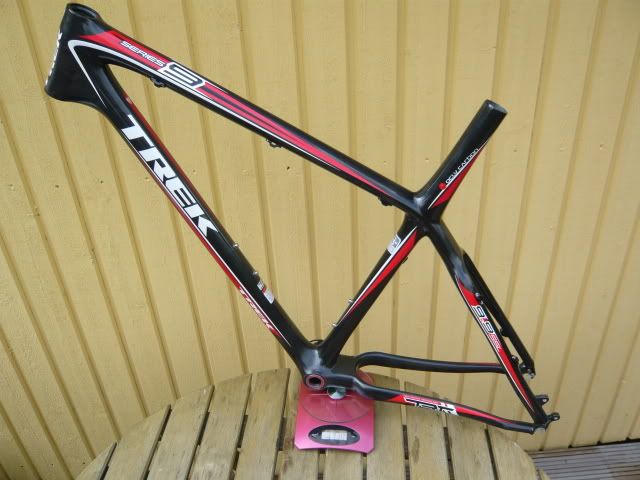 1310 grams for those who like that sort of thing.
Been looking for a new frame for a while and then stumbled upon this, given the outrageously reduced price and lifetime guarantee, I thought sod it why not.
Plan to take the Reba's and XT stuff of my current Fisher and build it up over the next couple of weeks. Just need a new front mech and chainset.
Extremely pleased