One of our hedges had fallen over due to ivy overgrowth. After the man with the chainsaw had been and removed it all and the fencing man has been and erected some new fence, we're left with a little bit more garden and a shockingly bright new fence.
Whilst tidying up the patch of bare earth where the hedge used to be, I discovered a cornucopia of crap that the previous owners seemed to have dumped in the hedge. There was an old shed in the same bit of garden when we moved in as well which was full of empty jam jars.
Amongst all of the crap was this: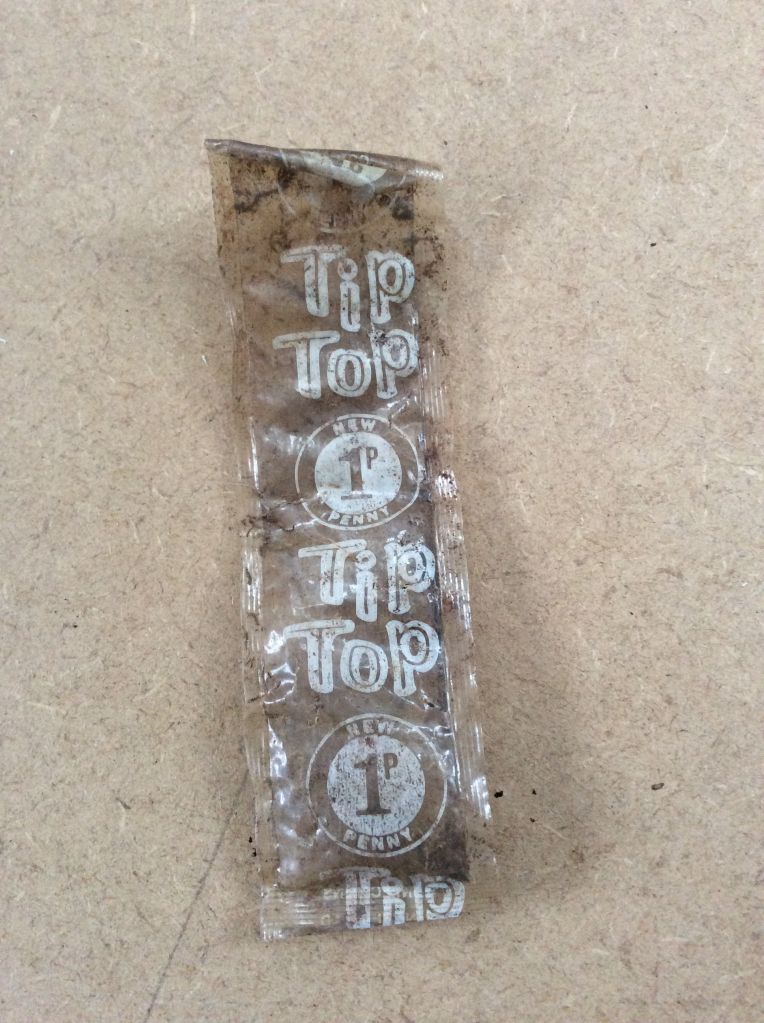 No such thing as biodegradable materials back then.