I like the soft colours of the Evacuee photo, probably what gives it it's atmosphere. The graveyard photo is lovely, too, just the right sort of subject for mono.
Thanks for the comment Taka!
(blushes).
Took this one yesterday evening while out on the bike. Phone photo, so no chance of getting a slow shutter speed in order to blur the barley blowing in the wind, but I like the overall effect, and I think the composition works, more-or-less.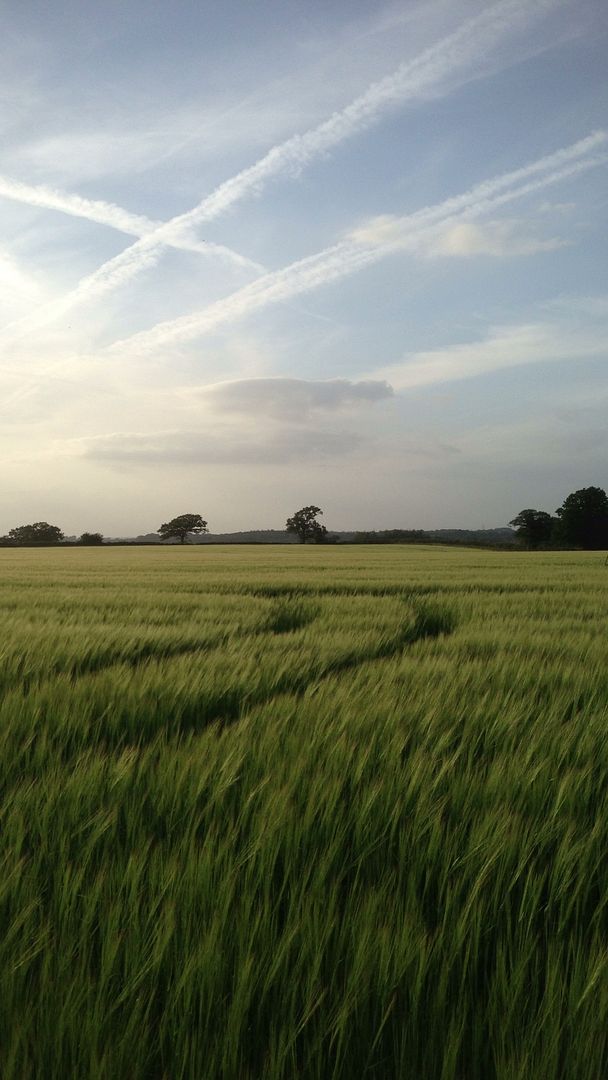 Wun 'undred!