Since moving basic to the Raspberry Pi, my embedded PC is now up for sale. Applications for this include carputers, silent desktop, low power x86 server..
This is not a "normal" PC - but a specialist industrial unit, built to withstand dust, damp, EMI, etc... I used in the garage as a low power server (DNS, HTTP, OpenVPN, etc)
IEI IBX-530-N270
Quick specs : 1.6Ghz Atom, 512MB RAM, wireless, dual ethernet, eSATA (and onboard SATA if you open the case), CompactFlash, VGA, external power brick. Included is a 4GB CompactFlash card.
http://www.ieiworld.com/product_groups/industrial/content.aspx?gid=09049552811981014603&id=08289333297317503794&cid=08141362138429024070
Back view - lots of connections!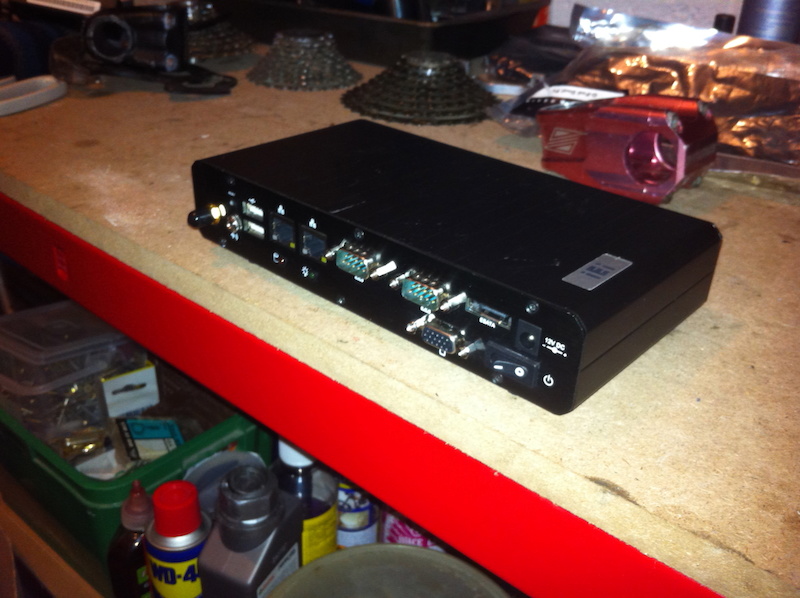 Offers in the region of £150?