A mate is selling his 2008 224 frame.
Located in Plymouth.
"Passion" Orange, no stickers, just the headbadge.
Push Tuned DHX5 with 400lb spring
Excellent condition, small amount of cable rub etc.
Sold with hope headset and orange seat clamp. He wants £550 ono for it, he will post it too.
Dan (seller) keeps his bikes very clean and very well maintained: I have had a couple of runs on this one and it goes like the clappers.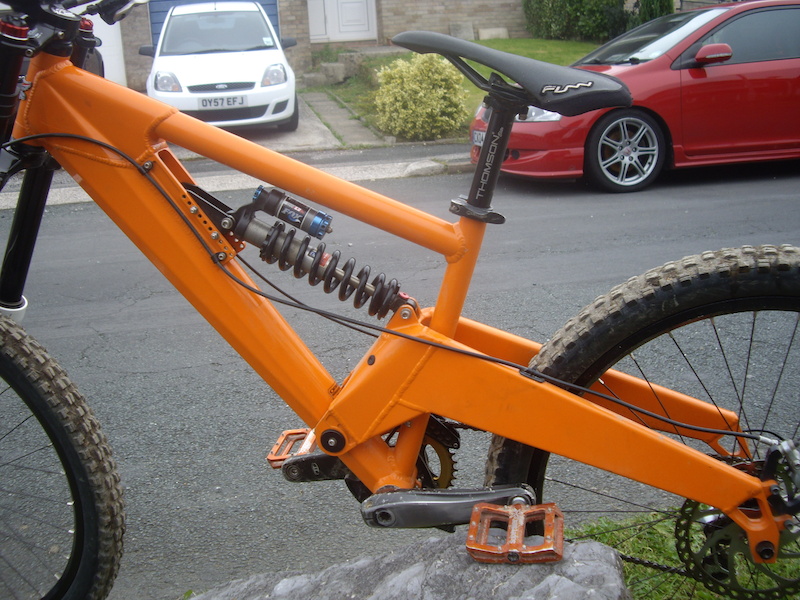 PM him through pinkbike, or email charlesworthdan AT hotmail DOT com