Had a slight off today when out on my road bike. Coming down a decent stretch of road but maybe trying to go a little bit too fast, I locked up coming into a bend and like an idiot didn't get back off the brakes. Straight lined into a nice grassy bank and ended in a full OTB moment.
GPS plot shows a fairly quick deceleration from almost 48mph to nothing at the end of the ride: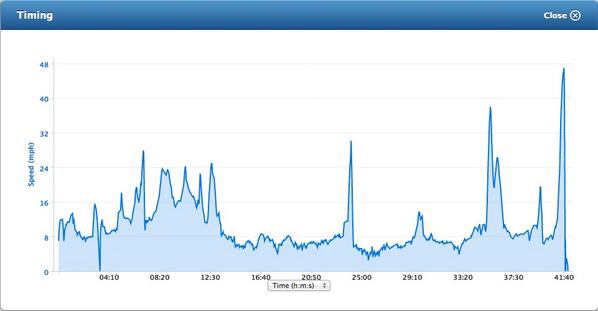 Bike has gone from this (photographed at the Bespoked Bristol show earlier this year) :
to this: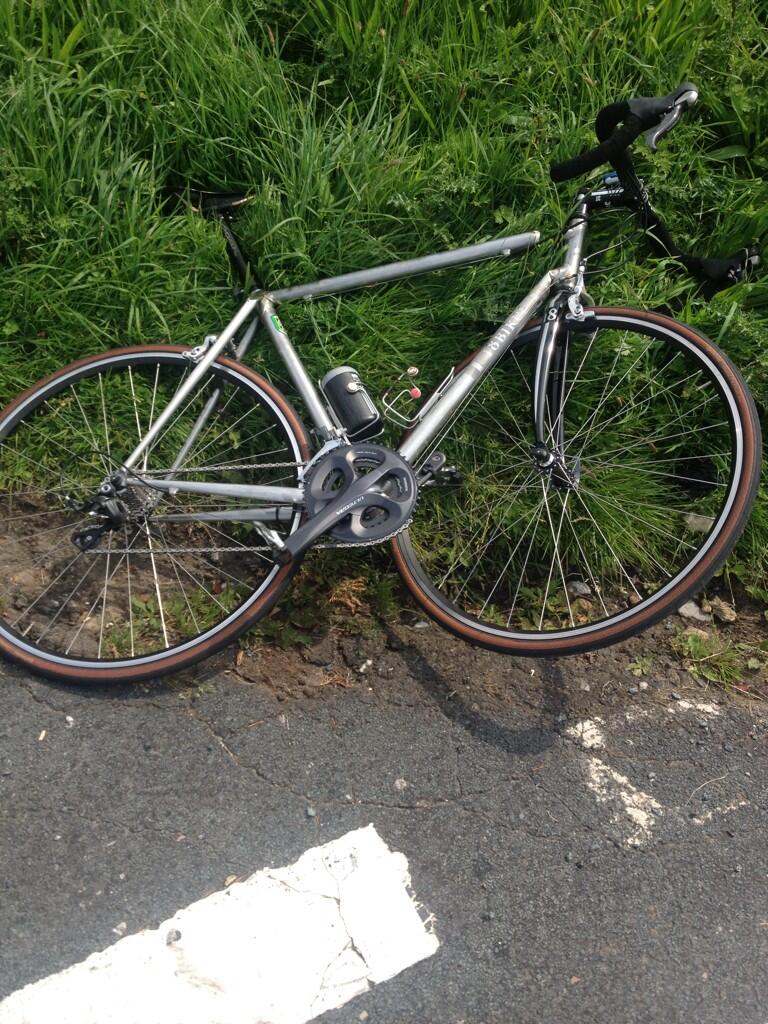 It was the lugged 953 frame that I custom built over this winter. I'm a pretty big lad at 6'4" and about 18.5 stone so pretty impressed that that was all the damage. The front wheel is still absolutely true (pretty good advert for my wheel building I guess)
Thankfully, due to the lugs/brazing construction, with luck I should be able to remove the knackered tubes and rebuild it.