.....and be gentle as i'm still in mourning
These are my beloved Fox Racing Sierras...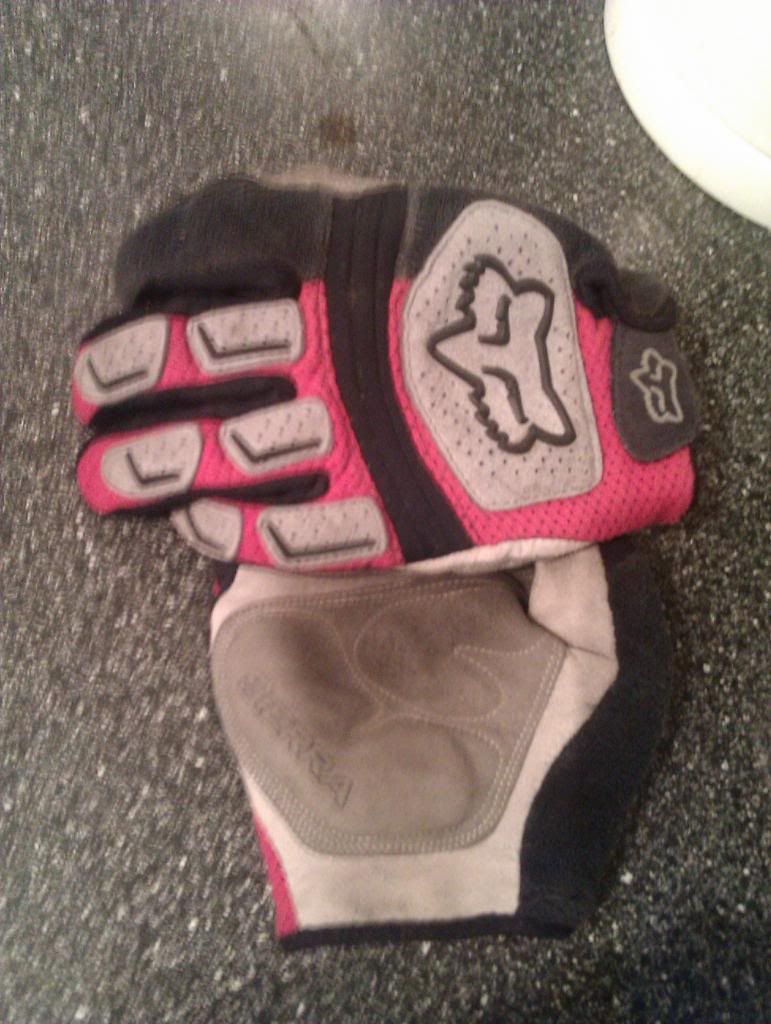 But they are on their last legs (or should that be fingers) after years of abuse *bursts into tears at the memories*
So I need a replacement pair... basically as similar to these as poss, I love the chrome leather knuckle plates, the index finger and thumb snot wipes and the suede palms (at least I think they are suede). Warm enough in winter and cool enough in summer (though they could be clasified as a sentient lifeform if they went too long between washes
)
My gorgeous girlfriend is stumping up the dosh as my birthday pressie... budget is about £30
My riding is AM/GE so I need a glove with some protection but thats not to heavy for climbing, doesn't need to be the latest must have older models are fine..
Advice please..