Had an itch for a new bike and thought I'd give DH a go, so I've been building this up over the past few weeks.
It's very heavy, but a first ride yesterday at a very slippery Aston Hill indicated that it handles really nicely.
Spec list and pricing under pics...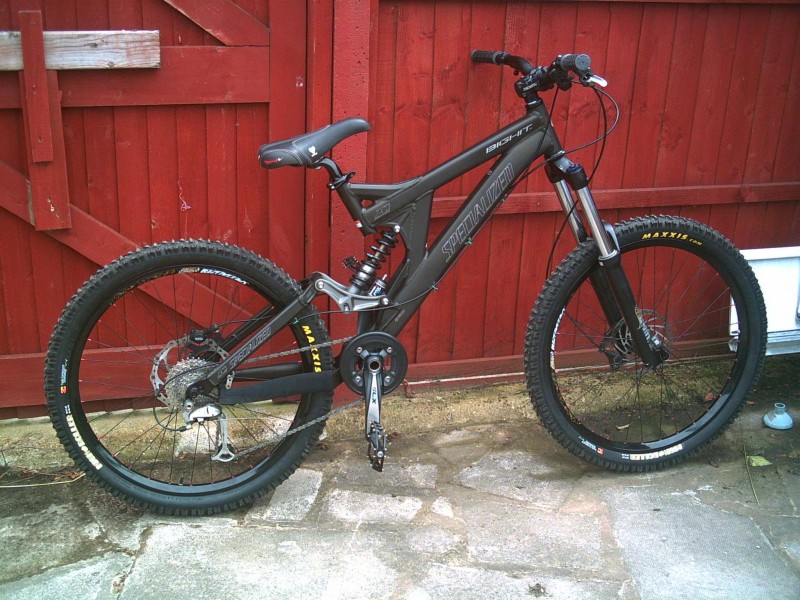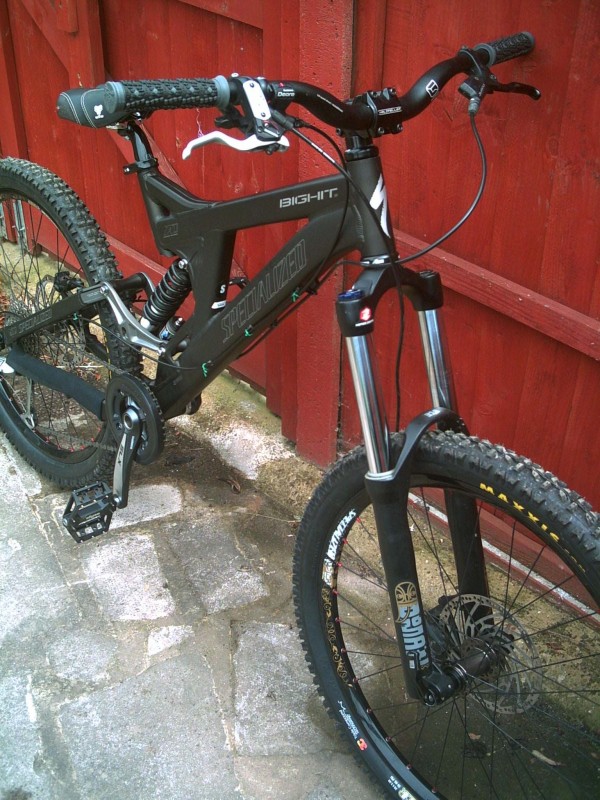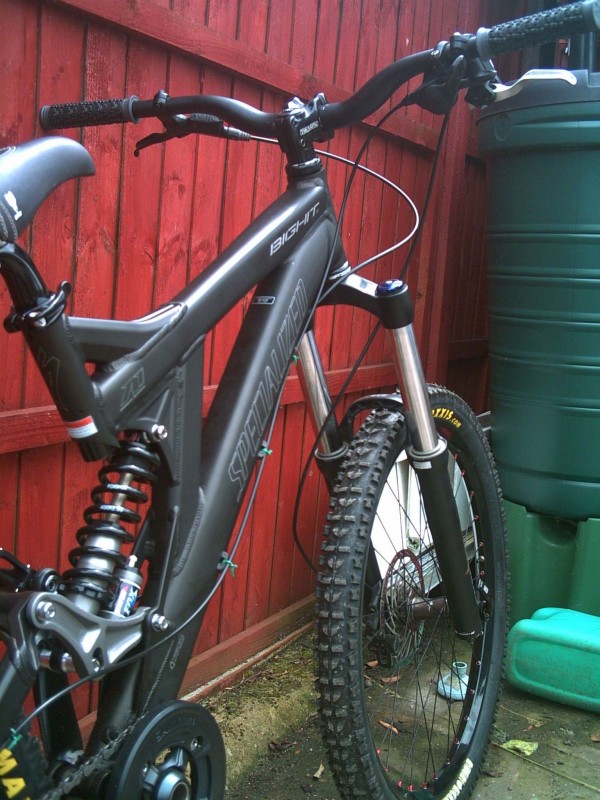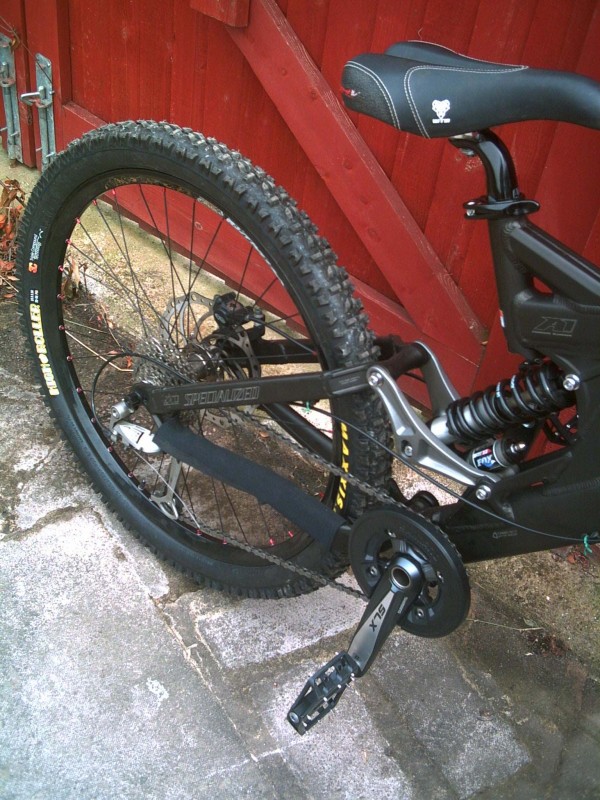 Frame: 2007 Big Hit 3 with DHX 3 coil shock - £350 new in sale.
Fork: RS Domain 180mm coil - £180 secondhand.
Wheels: Almost new Specialized hubs, DT 559 rims and cassette - £105, Pinkbike.
Tyres: High Roller 2.5 3C - £60, classifieds.
Chainset: SLX with single 36t ring and bash - £100 new.
Shifter: Deore - parts bin.
Rear mech: LX - parts bin.
Brakes: Juicy three - parts bin (using an XT front brake until I get a longer hose on the Juicy)
Discs: 203mm F&R - £26, discobrakes
Seatpost: Giant - parts bin
Saddle: WTB Speed V - parts bin
Stem: Truvativ Holzfeller 40mm - £15
Bar: FSA Maximus - £10 ebay
Grips: WTB Weirwolf - £4 Wiggle
Pedals: Wellgo B25 - £33 Wiggle
DH tubes - £10 CRC.
Chain - parts bin.
Chain device not fitted yet, Truvativ Box Guide (£44) didn't work with crankset, need to investigate alternatives.
So that's a total cost of £937, which I think is pretty good. Hoping to take it for an uplift day at Cwmcarn sometime in the next month and attempting to ride it properly.