Thanks to my Sponsors; team and my own, this is ready in time for Round 2 of the UKGE at Innerleithen this weekend.
I've had custom geometry on this- a 65.5 degree head angle, XL seat tube length and the perfect top tube length for me. Anybody can get this on an MDE frame if you ask the UK distributor, http://www.sps-distribution.co.uk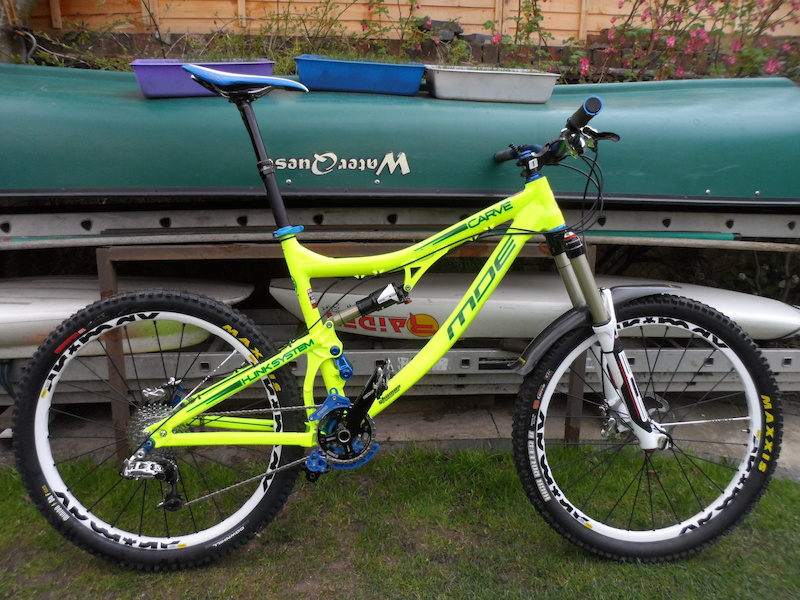 Yes, the grass is a mess. The valves and tyre logos have been lined up but I didn't set my cranks level. I know, I'm beating myself already.