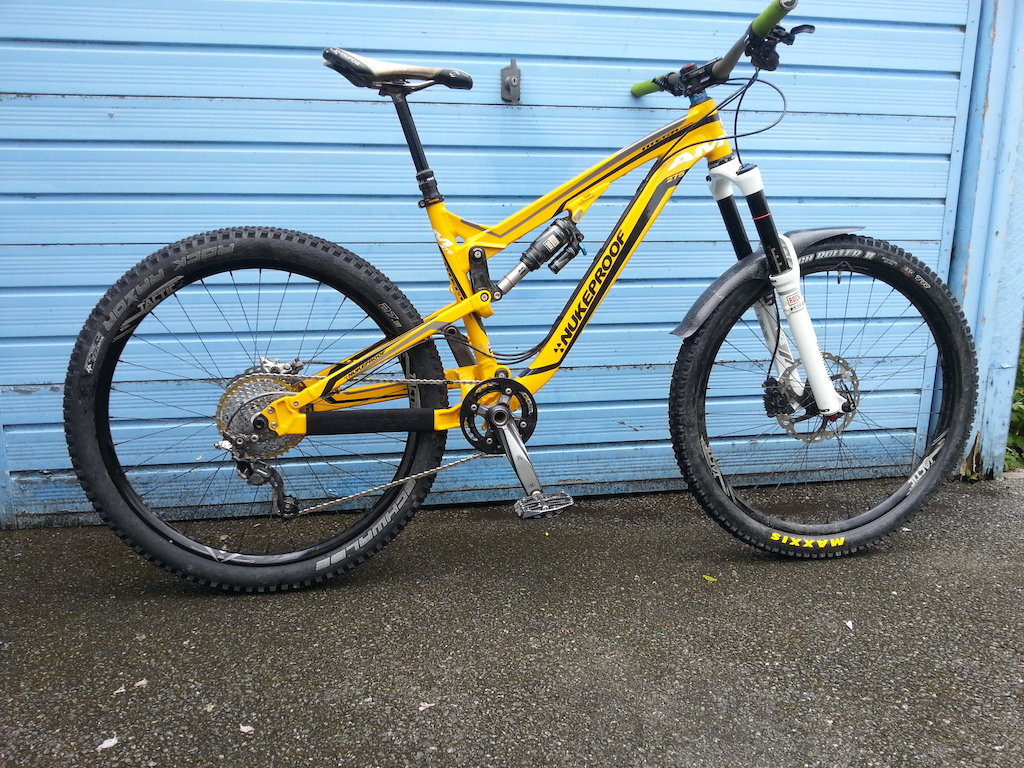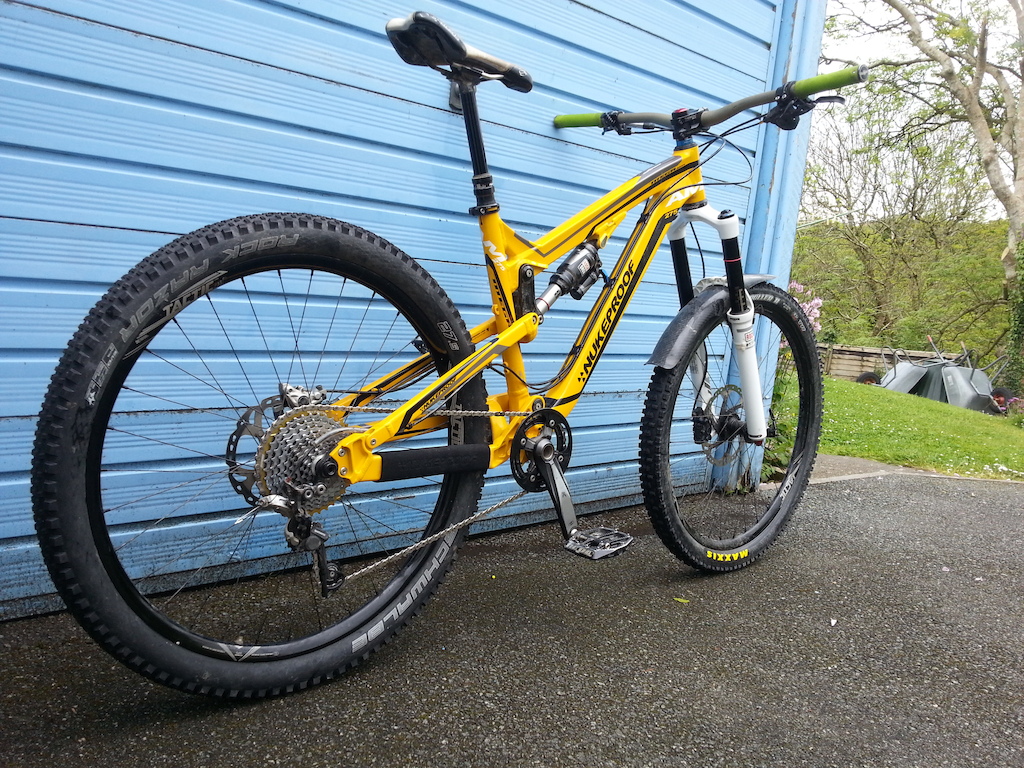 Built it on Friday afternoon then did a day at Antur Stiniog DH centre in North Wales on Saturday.
Lovely bike, nice and light to ride, handled the technical stuff with aplomb, forks are great but most surprising was how good the rear shock felt. HRII was fantastic on the front and even the rear tyre was happy in the sloppy stuff.
Finish on the frame was very good, all bolts nicely torqued, BB height perfect for me. I even like the cable routing - full outers for the win. Shame the name is such a pubescent boys webdream; non biking friends/family laughed at the name Nukeproof, so thank god only the frame has it emblazoned all over it - not being a snob, it's just an awful name!